Can Boston Win Without Kyrie Irving?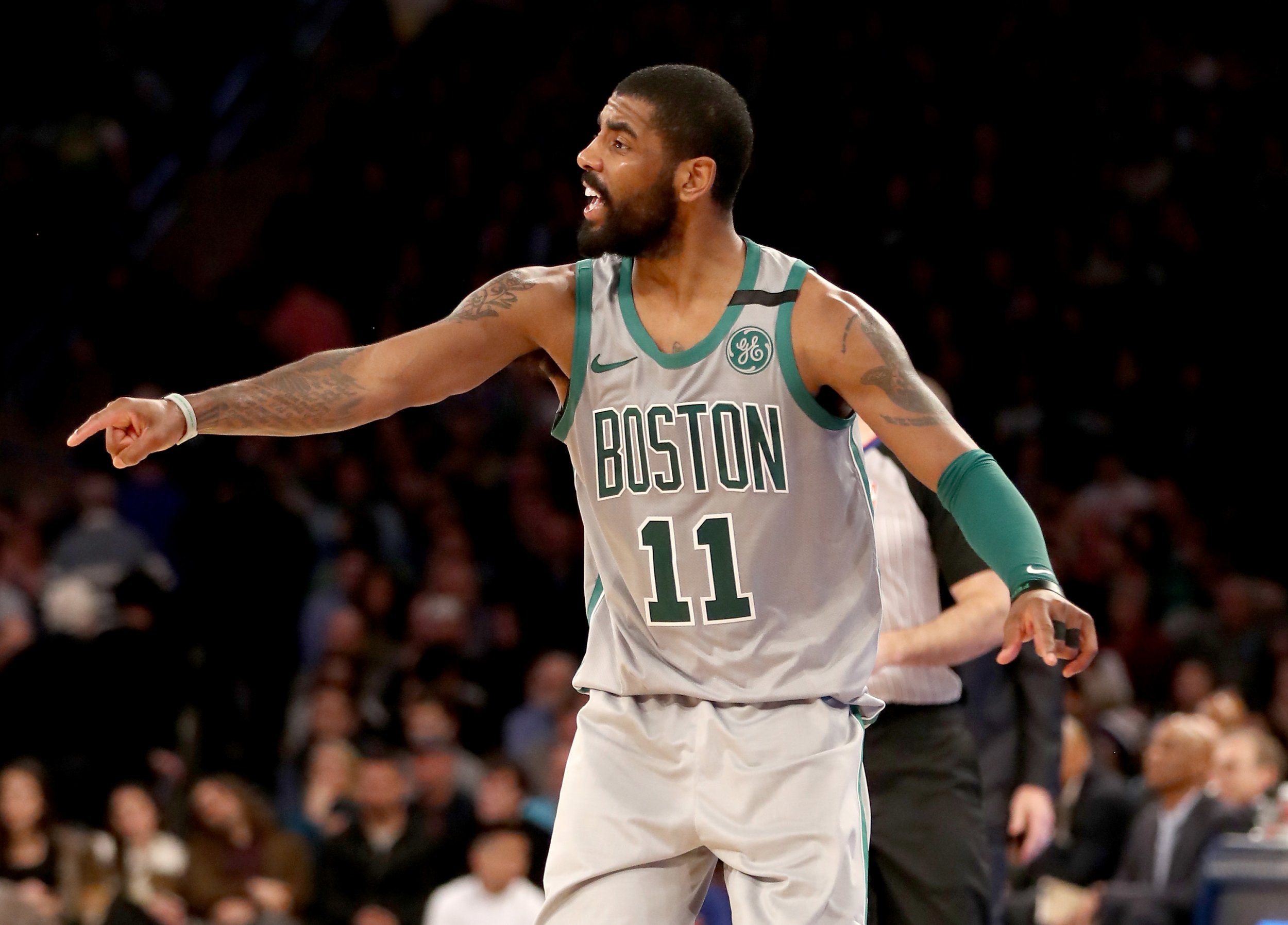 The Boston Celtics' already horrendous injury run took a further turn for the worst on Thursday, when it was confirmed Kyrie Irving will miss the remainder of the regular season and the playoffs because of an ongoing knee issue.
On March 24, the 2016 NBA champion underwent what the Celtics described as a "minimally invasive procedure" to remove a tension wire that was inserted in his left knee three years ago, indicating he would be back within three to six weeks.
However, less than two weeks later, Boston confirmed the 26-year-old will have to undergo surgery to remove two screws that were implanted during the same surgery to stabilize the kneecap he fractured in the 2015 NBA Finals.
The screws had become an issue for Irving, whose knee was regularly flaring up and who will now be out for five months. While not entirely unexpected – Irving has missed 18 of the Celtics' 78 matches so far this season – the diagnosis comes as a major blow for Boston, who have been beset by injuries this season.
However, while Irving's absence almost certainly dashes the Celtics' hopes of reaching the NBA Finals, its long-term impact might not necessarily be as negative as it seems.
Strength in depth
Boston's luck with injuries this season has been nothing short of rotten.
Gordon Hayward fractured his ankle within five minutes on opening night and Daniel Theis has also been ruled out for the season after tearing the meniscus in his left knee.
Marcus Smart, meanwhile, will miss the remainder of the regular season after undergoing surgery on his thumb earlier this month, although the Celtics could have him back at some stage during the playoffs.
Despite all that, however, Boston is 53-25 this year, having already matched the number of wins it recorded last year and on track to register its best regular season since 2010-11, when it went 56-26 and clinched the third spot in the east.
Injuries have forced coach Brad Stevens to give minutes to a number of rookies and fringe players, who will give Boston options once its stars return next season.
Kyrie to be back and fit
Irving was diagnosed with tendinitis a month before he broke his knee and he played through the pain barrier last year and in the early stages of this season.
ESPN's Jackie MacMullan reported Celtics team sources as saying that Irving experienced "immediate relief" once the tension wire was removed last month, while Irving's patella "remains structurally sound" and is completely healed.
"I actually think Kyrie will come back from this surgery even better than before," the source added.
Irving himself seems to have taken the enforced lay-off philosophically, writing on an Instragram post: "This season was only a snapshot of what's to come from me."
The list of NBA stars whose career has been derailed by lingering knee issues is long and Irving could have jeopardized his future by playing through the pain barrier. Conversely, Russell Westbrook, Jason Kidd and Dwyane Wade have all come back from serious knee injuries and there is no reason why Irving can't follow their example next season.
High value assets
Regardless of how deep Boston gets in the post-season this year, Danny Ainge's shrewd dealings mean the Celtics can be optimistic about the future. The Celtics could have the Lakers' first-round pick this year, but only if it falls between number two and five.
Alternatively, if the pick falls on its protected selection and is retained by Philadelphia – who will receive it from the Lakers – then the Celtics will instead receive the more favorable of Philadelphia's 2019 1st round pick protected for selection 1 and Sacramento's 2019 1st round pick protected for selection 1
With Irving becoming unrestricted free agent in 2019 and a Boston's core of young players developing nicely, the Celtics will have the option to add draft talent or to clear max cap space in 2020 and 2021.