Can China Be Shamed Into Stopping Business Espionage?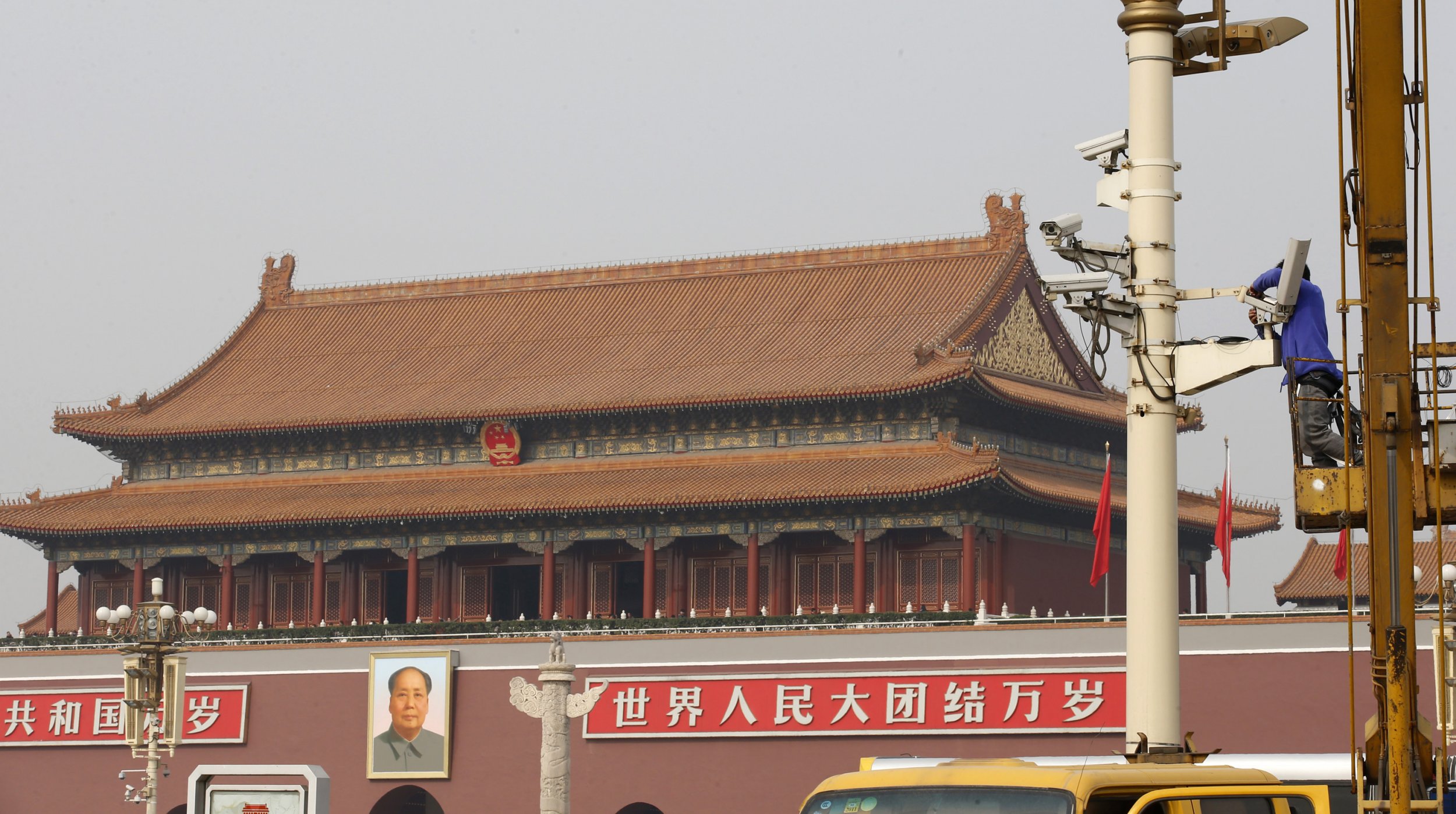 Prosecutors call it "name and shame" — showy indictments that are all bang, no bullets, fired at targets beyond the reach of the law. They are designed to send a simple message: "We're on to you. Watch your step."
And so it went on Monday, with the Justice Department's strident indictments of five members of an elite Chinese military hacking unit accused of stealing the business secrets of five U.S. companies and a labor union in the steel, solar and nuclear power industries.
It's not likely the accused will be wearing cuffs soon, because they work inside the secretive Unit 61398 of the People's Liberation Army in Shanghai, well beyond the reach of U.S. law enforcement—as long as they don't take any vacations abroad. And as long as China says the charges are bogus, the five will never be extradited.
A U.S. intelligence expert agreed that the indictments are mostly symbolic: The five are "apparently soldier-level Chinese cyber warrior-criminals," says Richard Fisher, a leading Asian military affairs expert at the International Assessment and Strategy Center think tank in D.C.
"Why now?" Fisher asks rhetorically. "Perhaps after about three to four years of attempts at dialogue with the Chinese, instead of settling for the inevitable dead-end in such pursuits with the Chinese, [the U.S.] wants to get their attention."
The five Chinese hackers are certainly "not the A-team" either, a former senior U.S. intelligence cyber official told Newsweek. "The A teams are deeply hidden and protected by the state," in this case, the Chinese government. "We never see them." On the other hand, soldier-hackers are in the military chain of command, another China crime expert pointed out, and that leads, eventually, to the heads of the Chinese communist party.
"People say this is [just] naming and shaming," the China crime expert said on condition of anonymity because he is not authorized to discuss the indictments, but there's an ugly fact behind China's cyber-stealth: it's not traditional espionage but economic espionage that enriches not just the fatherland, but the families and cronies of the party leadership.
"The indictments themselves are not a political signal," says David Sedney, who was deputy chief of mission at the U.S. Embassy in Beijing from 2004-2007. The Justice Department prosecutor in Pennsylvania who brought the indictments, Sedney points out, is not under White House or State Department control. "But the way the indictments were announced was certainly political," he told Newsweek. "They were designed to send a message to the Chinese" – and perhaps Russia's Vladimir Putin as well: The Obama administration's much-touted, but little-respected "pivot to Asia" is real.
"It's a strong statement by the administration" says Sedney, who later served as the Pentagon's top official responsible for East Asia. "I welcome this." And the low-level indictments leave plenty of room for escalation, which could include future indictments of higher-ranking officials and reaching out to allies for concerted action against Beijing's cyberattacks, he and others said.
"Every NATO ally has been savaged by China's cyber spy-criminals. This is the one area where our NATO allies might actually agree to an early, coordinated effort against China," says Fisher, who has been a consultant for the congressionally chartered U.S.-China Security & Economic Review Commission. "Economically, this would be a tough move, as China is far more powerful commercially than it was in 1989, after the Tiananmen Massacre," when Congress voted for sanctions that turned out to be short-lived. "But legally, the Chinese are absolutely guilty and everybody would score tough-guy points domestically. It also puts the Chinese Communist Party dictatorship on notice that they are forcing the world into collective action against it."
And that's embarrassing for China, some say – no small thing in a society where "face" is, if not all, a lot. After China was accused of stealing secrets from over 100 U.S. companies in 2013, Unit 61398's hackers went quiet – for three months.
"The question," says the former U.S. intelligence cyber official, "is the level of pain that would cause China to reconsider."
Clearly, we're not there yet.
Jeff Stein writes SpyTalk for Newsweek from Washington. He can be reached confidentially via spytalk@hushmail.com.