Think Congress can Regulate Facebook? After 26 Years, It Still Hasn't Figured Out How To Tax E-Commerce
Federal lawmakers questioning Facebook CEO Mark Zuckerberg on Capitol Hill last week about his company's handling of consumer data, censorship and possible infiltration by Russians were roundly criticized for having little grasp on just how the social media giant operates, not only from a technical, behind-the-scenes perspective, but from that of a casual user. Critics wondered how Congress can hope to regulate something it doesn't seem to understand.
Those with concerns about Congress's ability to regulate Facebook only need to point to the legislative branch's failure to tax internet shopping to justify their worries. On Tuesday, the Supreme Court will hear oral arguments in South Dakota v. Wayfair, 26 years after the Court asked Congress to find a solution to the problem of taxing remote sales in the 1992 case Quill Corp. v. North Dakota.
Advocates say state budgets and brick and mortar businesses are suffering because Congress never responded to the court's pleas to craft a system to tax remote sales, which include mail-order and Internet purchases. As e-commerce continues to grow, states and local governments are missing out on billions of dollars of sales taxes they are legally owed. While some online retail giants, like Amazon, collect state taxes, many, like Overstock and eBay, do not always collect the taxes they owe. Technically, the person buying the product owes the tax, but virtually nobody reports these taxes on their state filings. Estimates of how much revenue states and local governments are losing from non-payment of these sales taxes vary widely, but the Government Accountability Office estimated that they are collectively missing out on between $8.5 and $13.4 billion per year.
Congress has tried to address the issue, but has failed to enact any legislation, which is why a group of exasperated South Dakota state lawmakers passed a bill they knew to be unconstitutional given current precedent, according to Republican state senator Deb Peters. Supported by allies like the National Conference of State Legislatures and the National Governors Association, Peters introduced a bill in order to force the Supreme Court to re-examine the issue.
"We had been lobbying Congress to get something done, because the 1992 court case said we have to get something done," Peters told Newsweek. In 2015, 23 years after the Supreme Court tasked Congress with solving this issue, she'd finally had enough.
"So I said, 'If by the end of the year Congress doesn't do anything, I'm going to do something,'" Peters recalled. "That's a whole generation of people not doing anything."
By early January 2016, Peters had sponsored the bill at the center of Tuesday's Supreme Court oral argument. The bill required out of state sellers who do more than 200 transactions or more than $100,000 in total business in South Dakota to pay sales tax to the state. That bill was signed into law by South Dakota Republican Governor Dennis Daugaard in March 2016.
Most legal observers expect the court to overturn Quill and rule that states can tax businesses located in other states that are selling products inside their borders. But what happens after that is unclear. Will the court simply overturn its ruling that a business must have a physical presence in a state for that state to collect taxes from it? Or will the court set a new standard? Will it say the the South Dakota law is legal, but also articulate a new test for judging the constitutionality of state tax laws?
All of these questions are the type of policy issues the court generally thinks Congress should address in the form of a law, which is why the court asked Congress to address these questions in 1992, and why Justice Anthony Kennedy essentially asked the states to bring him a case on this issue in a 2015 opinion.
"It is unwise to delay any longer a reconsideration of the court's holding in Quill," Kennedy wrote in his concurring opinion in Direct Marketing Association v. Brohl. "A case questionable even when decided, Quill now harms states to a degree far greater than could have been anticipated earlier."
As Kennedy noted in that case, U.S. mail-order business totalled just $180 million when the court decided Quill. Last year, e-commerce retail sales in the U.S. totalled $457 billion, according to Census Bureau.
"This is a case that deals with how the law deals with change," said Georgetown Law School professor Brian Galle, who was one of dozens of law professors who signed an amicus brief in support of South Dakota. Galle noted that current law taxes brick and mortar retailers, which are struggling, but lets the more thriving business model that has replaced those retailers off the hook.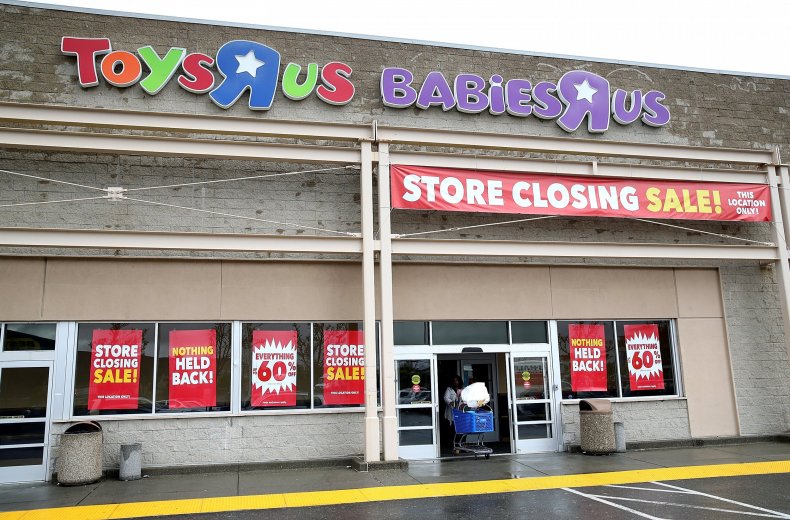 "If you only tax the old devastated industries and not the ones that replace them, that's going to upend the fiscal system," Galle said. And yet, "Congress has pretty much shown they are not going to pass a bill."
Some members of Congress have tried to act on the issue. In 2013, Wyoming Republican Senator Mike Enzi introduced the Marketplace Fairness Act, which would have eliminated the physical presence requirement and set up a system that would allow states to tax remote sales. The bill passed the Senate with bipartisan support, but the legislation never made it out of the House Judiciary Committee, in large part because of opposition by Republican committee chairman Representative Bob Goodlatte from Virginia. Goodlatte has expressed concern about the prospect of states regulating businesses that aren't constituents, dubbing the problem "regulation without representation."
"Those who would bear state taxation, regulation and compliance burdens should have direct recourse to protest unfair, unwise or discriminatory rates and enforcement," Goodlatte wrote in 2014.
Goodlatte also created an alternative bill that would keep the physical presence standard, but force states to collect taxes from online retailers in their states and then transfer those funds to other states. But that bill was only "draft legislation" and was never actually introduced as a bill in Congress.
Opponents have argued that legislative fixes like Marketplace Fairness Act or its House equivalent, the Remote Transaction Parity Act, don't create parity, but actually add new discrepancies between how online and brick and mortar retailers are taxed under the law.
"The claim that requiring online retailers to collect sales taxes from out-of-state consumers merely treats online retailers the same as traditional 'brick-and-mortar' retailers is false," American Legislative Exchange Council spokesperson Anna Tarnawski told Newsweek in an email. ALEC, a coalition of state lawmakers and corporate interests, filed an amicus brief urging the Court to uphold Quill.
"These online businesses would be forced to keep track of the thousands of taxing jurisdictions across the country, many with their own rates, bases, rules and regulations," Tarnawski said. "Contrast that with the treatment of sales in similar brick-and-mortar businesses, which are only required to collect and remit taxes for the jurisdiction in which they are physically located."
This is a problem easily fixed with technology, said Peters, an accountant who counts small business owners among her clients
"We've had this technology working and in place for many years," Peters said. "We're closing tax loopholes, and people don't like it because they like their loopholes."