Can Cricket Crack America? Some Legends Aim to Find Out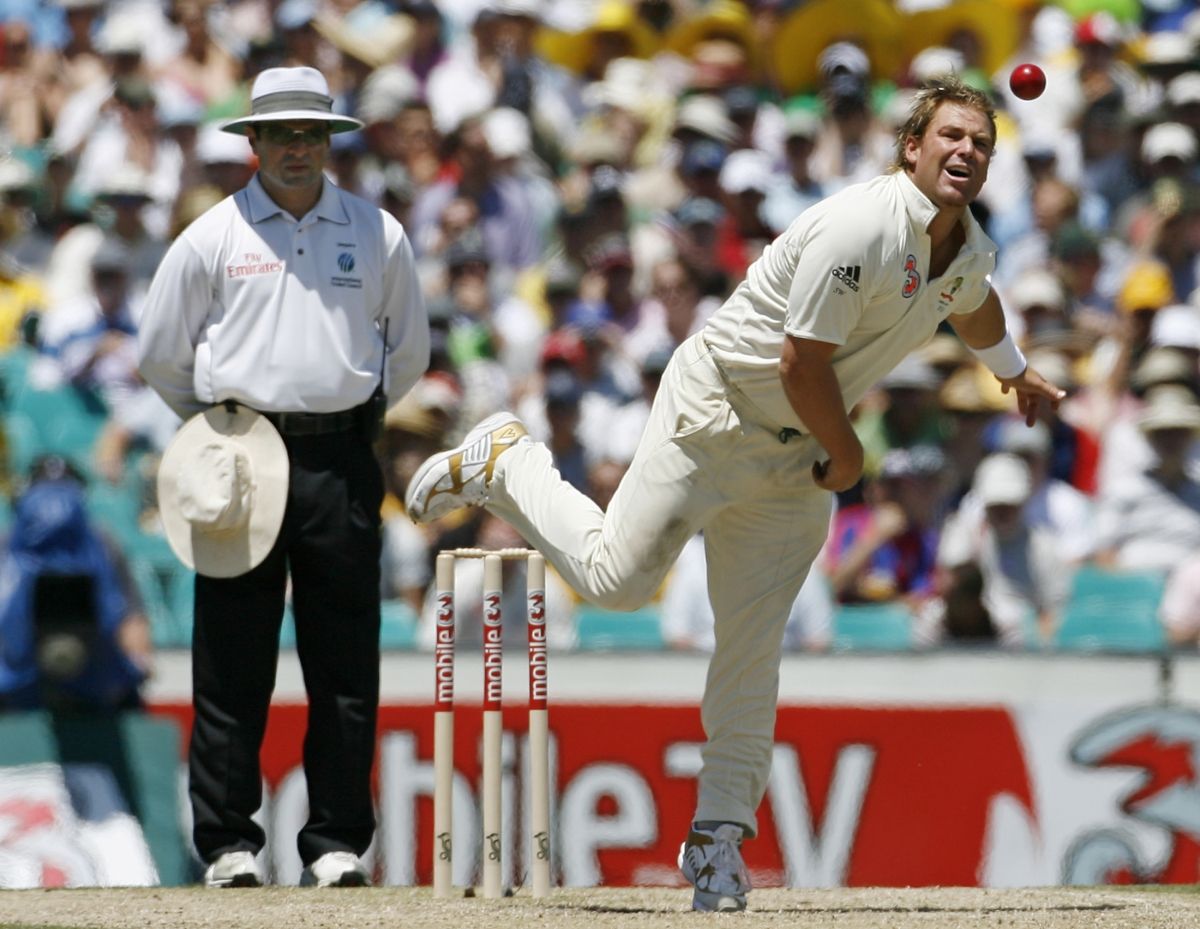 With the baseball season tailing off, sports fans in America may be looking for a whole new ball game to fill the gap. In November, the "Cricket All-Star Series" is bringing 28 legends of cricket to baseball stadiums in New York City, Houston, and Los Angeles. The question is, will cricket prove a hit in the U.S.?
J.B. Bernstein, a sports agent and the creator of The Million Dollar Arm, a reality TV show that searched India for a talented baseball pitcher, thinks it can. "I came to India knowing nothing about cricket and considered it a weird five-day sport with tea breaks," Bernstein tells Newsweek. But after a trip to a Twenty20 match — the quick-fire format of the sport — with the brother of Indian cricket legend Anil Kumble, Bernstein was intrigued.
"He was very patient explaining the rules to me and I was instantly converted," Bernstein says. "It didn't hurt that a Kolkata Knight Riders batsman went for 150-plus runs that game, but nonetheless, I was hooked."
Bernstein immediately saw that there was a possible overlap between cricket and baseball. He launched his TV competition in 2008; the winners, Rinku Singh and Dinesh Patel were signed to the Pittsburgh Pirates franchise, becoming the first Indian sportsmen to sign professional contracts to play baseball. Their story has been turned into a Hollywood movie, Million Dollar Arm (2014) starring Jon Hamm as Bernstein. (Patel was released from the Pirates in 2010l; Singh has missed the past two seasons due to injury, but is still on the roster for the Bradenton Marauders, the Pirates' Class-A-Advanced affiliate.)
Baseball and cricket have a shared lineage and are similar in their most basic mechanics. As Julien Fountain, who got his start in cricket before moving to baseball and then returning to coaching cricket, explains: "The simple breakdown is: throw the ball, hit the ball, catch the ball." (Things start to diverge when it comes to technique and laws.)
Shane Warne, who played for the Australian national side for 15 years and is regarded as one of the game's best ever players (with an infamous leg-spin bowling style), says, "Cricket is very similar to baseball. A lot of the strategy in baseball is similar to cricket. You want to steal the first base. You want to stump a ball—that's like getting a single. You want to get a homer. That's like getting a six."
The first Twenty20 matches will be played at New York's Citi Field on November 7. Then, the teams will move on to Houston's Minute Maid Park on November 11 and Los Angeles's Dodger Stadium on November 14. Twenty20 matches are the short form version of cricket, with each match lasting a few hours. In its Test match form, a game of cricket can last up to five days — with breaks for tea, of course.
"Twenty20 is the perfect format for offensive baseball fans, and if they can effectively position the tour to those fans, they will induce trial for sure," Bernstein says in an email. "I love baseball, but the biggest issue for a fan like me is that my favorite player, Barry Bonds, might only get four chances to actually hit per game. In Twenty20, your favorite player could literally [bat] for all 20 overs. That will appeal not only to U.S. fans, but broadcasters. In essence, Twenty20 is a lot like the U.S. Home Run Derby we see at the All-Star game."
"The usual view of baseball is that it is a bit slow," Fountain says. "The MLB have even started using a 'shot clock' type of system to ensure that the pace of play is improved. In my opinion, however, baseball will never catch Twenty20 in terms of the pace of play and the amount of action that takes place ball by ball. So U.S. sports fans will definitely enjoy it."
Warne came up with the idea of the American tour alongside Indian batting legend Sachin Tendulkar, after they captained a memorial match at Lord's cricket ground in London, in the U.K., in 2014. The two decided that to appeal to the land of the homer and hot dog, they'd have to slidghtly ammend the rules of the game. "We looked at the laws of Twenty20 and thought, 'What are things we can improve?'" says Warne. "One of the things we thought of was to have four bowlers bowl a maximum of five overs, rather than five bowlers bowl a maximum of four." This will allow spectators the chance to see the best bowlers bowl for more time.
Outside of the U.S., cricket has a wide-reaching appeal. In India, Pakistan, Sri Lanka and Bangladesh it is the dominant sport, while in the U.K., Australia, New Zealand and South Africa, it is hugely popular. According to The Daily Telegraph newspaper, cricket is the world's second most popular sport behind soccer, played by more than 120 million people. It's fair to say that both Warne and Tendulkar would struggle to make it down the sidewalk unnoticed in most cricket-loving nations.
Warne says that he "wants to help promote the game of cricket to areas that don't get the opportunity to see their idols play," but that this All-Star series is also, in part, designed to appeal to those people who already love cricket, and "would love to see Wasim Akram bowling to Moin Khan from Pakistan. Or Curtly Ambrose bowling to Brian Lara. Imagine Tendulkar and Lara batting against myself and Ambrose, that would be pretty cool."
That spectacle might help drive the makeup of the crowds that do show up to the Twenty20 matches. "You will definitely attract big crowds of fans from the cricket-crazy nations like India, Australia, and the U.K., that now reside in America," says Bernstein. "To truly draw in U.S. fans, the marketing will need to break down the ethnocentricity that exists when it comes to cricket and the misguided stereotypes that the U.S. baseball fan has about the game."
Warne believes the U.S. has enough passion for sports in general that, given the opportunity, they will love cricket. Tendulkar—the man touted by many as the best batsman of all time—expressed similar sentiments in a recent press release for the All-Star Series: "Americans are so passionate about sports, and I think there's a huge potential for cricket to take off. It would be great someday to see cricket bats right alongside the baseball bats, basketballs and soccer balls in America."
Warne says that it's his dream that one day there will be a great American cricketer. "And I hope that their first glimpse of the game came from watching the All-Star Series."