Can Democrats Still Flip The Senate? In Tightly Held Race, Here's What To Watch
Five seats remain up for grabs in the tightly held senate race, with Democrats facing an increasingly narrow margin to regain control from the Republican held majority.
As of Wednesday, Republicans appeared poised to maintain their Senate lead after valuable wins in Alabama, South Carolina, Maine, Texas, Kansas, and Iowa.
Though Democrats have flipped two states—Colorado and Arizona—they only have a net gain of one seat, due to Republican candidate Tommy Tuberville taking control of Democratic Senator Doug Jones' seat in Alabama.
Right now, the GOP holds a 53-47 seat majority in the Senate, with two Independents—Bernie Sanders of Vermont and Angus King of Maine—caucusing with Democrats. Republicans have had control over the Senate for the past six years.
In order to flip the current Republican lead, Democrats would need to take control of four seats. However, if Joe Biden wins the presidential election, that number could drop to just three seats, since his vice president would be able to cast a tie-breaking vote.
The remaining states with seats up for grabs include Michigan, North Carolina, Georgia, and Alaska. Among those, Democrats are currently only projected to win Michigan, according to The New York Times.
Before the election, Democrats were projected to regain control of the Senate in a number of forecasts, but tightly held races in battleground states allowed Republicans to narrow the path.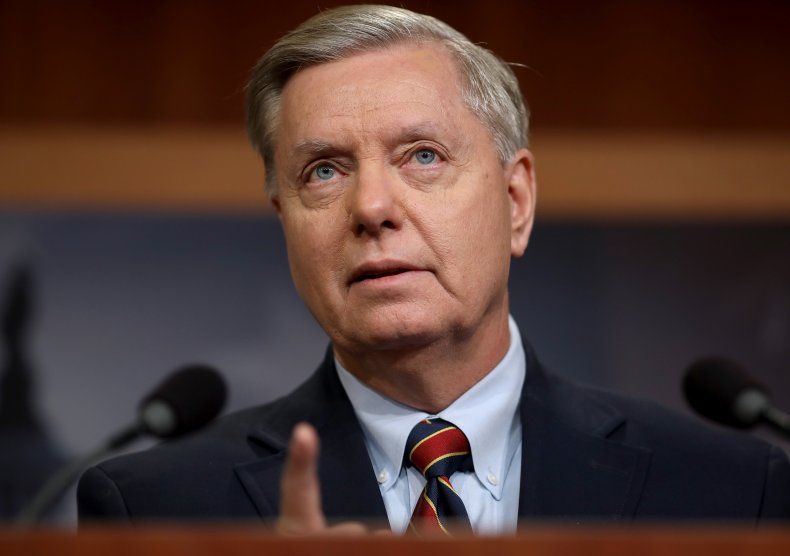 In South Carolina, Democratic candidate Jaime Harrison raised more money than any other Senate candidate in history, but still failed to defeat Republican Senator Lindsey Graham.
In Maine, Susan Collins defeated Democrat Sara Gideon with a nearly 6 percent lead. In North Carolina, a battleground race is leaning red with 94 percent of the votes counted, showing Republican Thom Tillis ahead of Democrat Cal Cunningham by 1.8 percent.
In Georgia, Democrats are hoping to gain two available Senate seats, but a tightly held race between Republican David Perdue and Democrat Jon Ossoff appears to be leaning toward Perdue with more than a 3 percent lead.
And in the special election for the other seat, Republican Kelly Loeffler and Democrat Raphael Warnock will go into a runoff, because both candidates failed to get 50 percent of the vote.
Senate Majority leader Mitch McConnell celebrated a big win for the Republican party in Kentucky after he was reelected for his seventh term. If the GOP maintains control of the chamber, McConnell is expected to remain majority leader.
The remaining seats have not yet been called, but Democrats will keep their eye on North Carolina, Michigan, Alaska, and Georgia as votes continue to be counted.