Can Democrats Stop the President? What Elizabeth Warren Thinks About Trump and the 2020 Race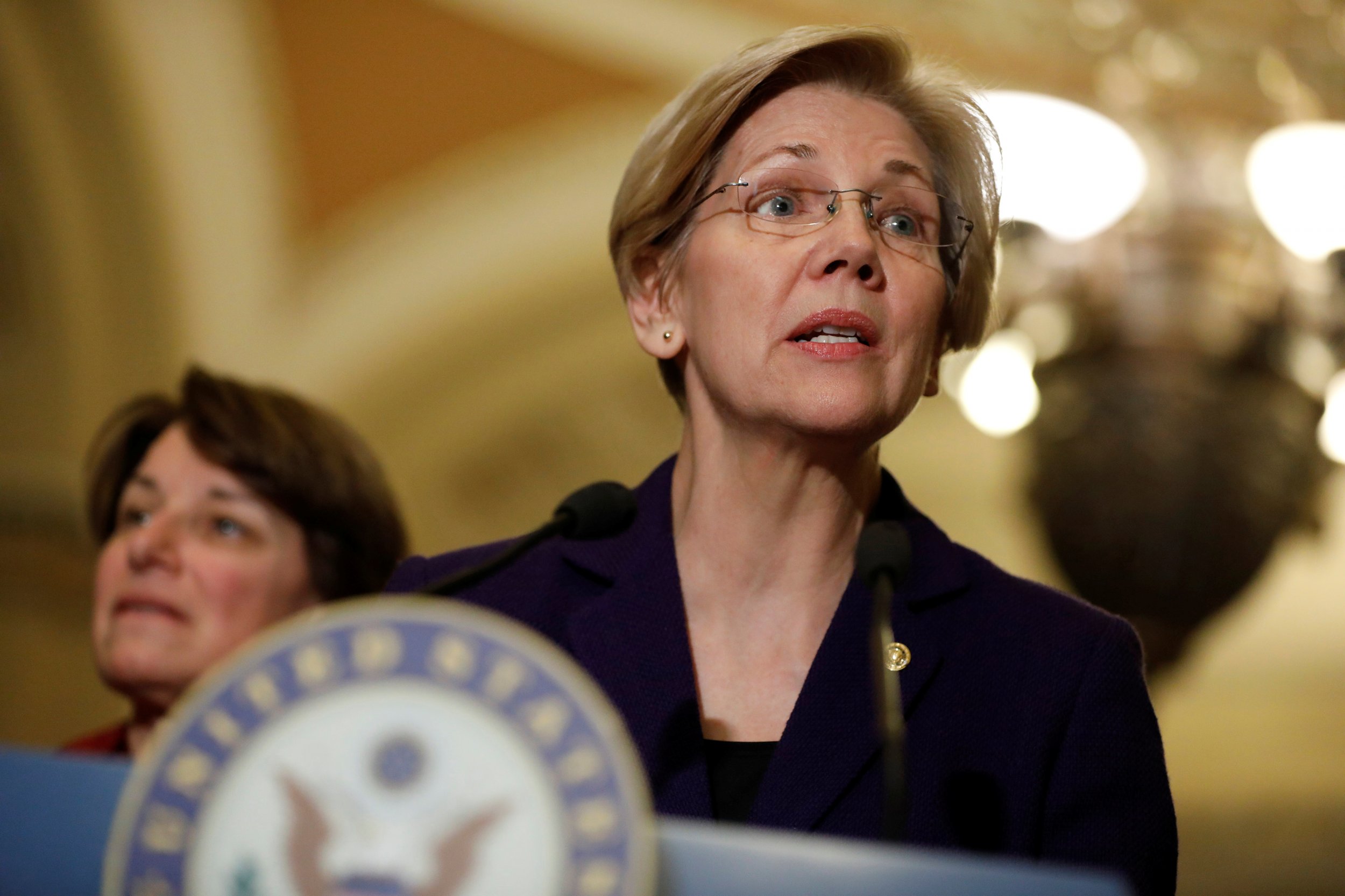 President Donald Trump said Massachusetts Sen. Elizabeth Warren would be his "dream" opponent if he runs for re-election in 2020. But the Democratic leader isn't as excited at the prospect of running against the White House's newest occupant.
Trump declared Warren, whom he likes to call "Pocahontas," his ideal rival during an interview that aired Saturday night on FOX News. "I think she'd lose so badly," he said of the 2020 race. He added that having her as a rival in 2020 "would be a dream come true."
Trump pointed to Warren campaigning with "anger" for his Democratic rival in the 2016 race, Hillary Clinton. "I think, honestly, I think she hurt Hillary Clinton so badly," he said.
But Warren, who held a town hall-style event Monday in downtown Springfield, Massachusetts, is urging Trump to focus on leading, not his next campaign or the size of his Inauguration Day crowds, to cite one of the president's ongoing Twitter rants. "He wants to do his tweets, he wants to think about how big his crowd size was, he wants to think about what happens four years from now, what I'm thinking about is what Donald Trump is doing to this country today," she said. "That's what really, really has me up and working hard."
Warren has refused to say whether she is mulling a presidential campaign in 2020 or another election cycle. When a group of supporters at the event told her to take on Trump in the next race for the White House, she playfully asked them to "sit down."
"The whole reason I ever ended up in politics was because I wanted to fight for working families and that is the fight I am in every single day," she said Monday. "That's what I think our focus needs to be on."
Trump and Warren become rivals during the 2016 race, after he made fun of her for claiming Native American heritage and she repeatedly insisted he was unfit for office.