Can Doctors Who Don't Use Computers Harm Patients? New Hampshire Thinks So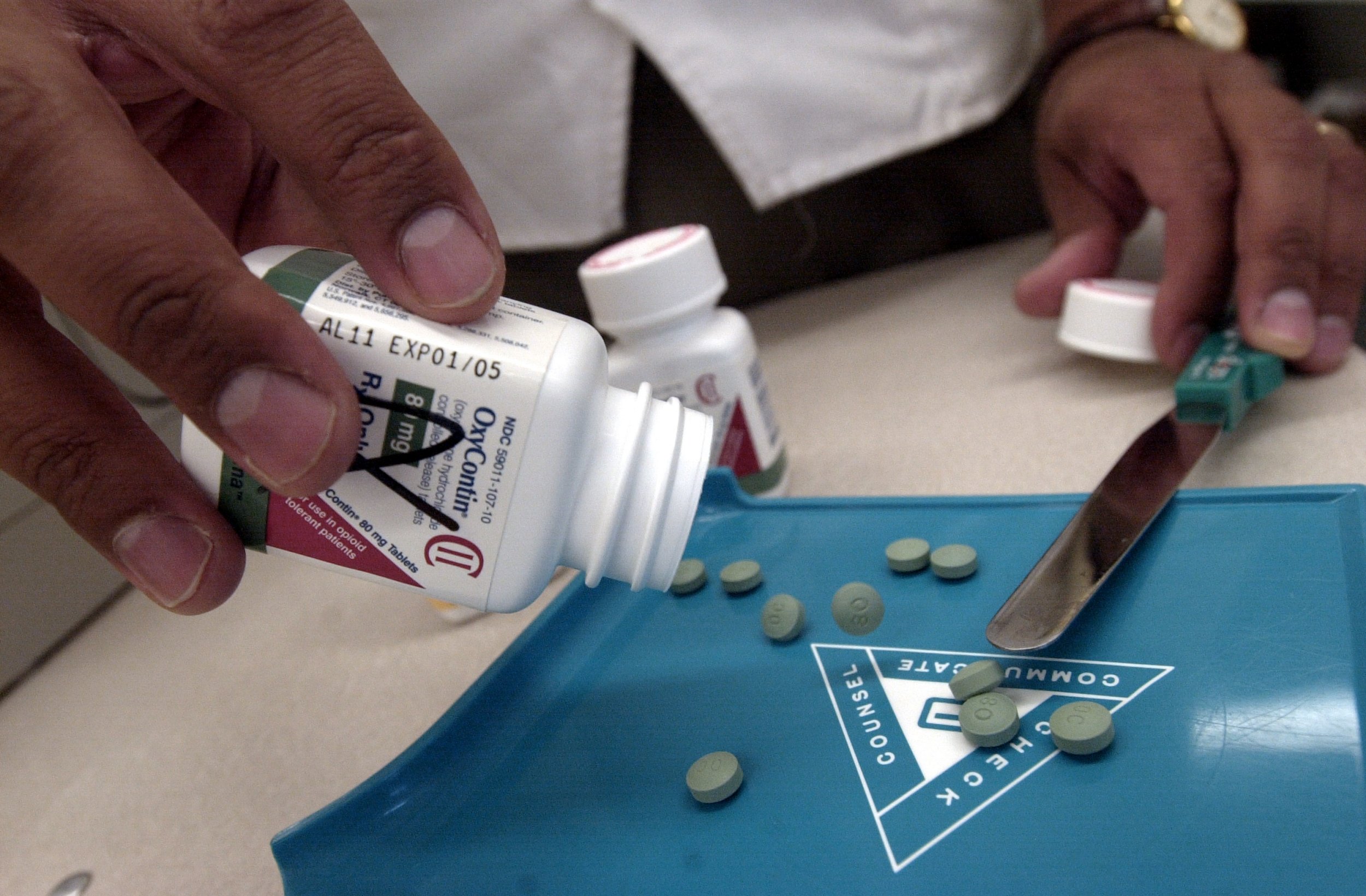 Updated | An 84-year-old doctor working in one of the epicenters of the opioid crisis is unable to use a computer to access a vital program aimed at stopping drug abuse. As a result, she gave up her license and her right to practice medicine—but now, the Associated Press reported, she's suing to get it back.
Dr. Anna Konopka, who first got her medical license in New Hampshire in 1968 and became a fixture in her 4,000-person town, does not have and cannot use a computer, the AP reported. That means she's not able to access a digital drug prescription monitoring program that all physicians in New Hampshire—and in every other U.S. state—must use to track prescriptions of controlled substances like opioids.
Konopka voluntarily surrendered her license in October "in settlement of pending allegations regarding my record keeping, prescribing practices, and medical decision making," according to public documents from the New Hampshire Board of Medicine.
"The problem now is that I am not doing certain things on computer," Konopka told the AP. "I have to learn that. It is time consuming. I have no time."
Opioids, which include prescription drugs like Oxycontin and non-prescription drugs like heroin, have experienced an epidemic resurgence during the last few years. On October 26, Trump declared the crisis a "national public health emergency."
The crisis has been especially acute in New Hampshire. The state has seen nearly double the number of deaths due to opioid overdoses in 2015 as in 2013—one of the highest rates in the country, according to the CDC.
Every state, including New Hampshire, has some kind of prescription drug monitoring program (PDMP) in place. The system doesn't just track opioid prescriptions; it can also track other drugs found on the Drug Enforcement Agencies schedules of controlled drugs. The specific drugs tracked can vary by state, but the basic principle is the same across the country: healthcare professionals should check a person's prescription history before giving them a drug that could be addictive. PDMPs can show doctors and pharmacists, for example, if a person has received multiple recent opiate prescriptions from different doctors, for example.
In some states, doing this check before writing a prescription is mandatory. In others, just submitting the data is enough. Either way, these systems are "key to curbing opioid abuse," according to the American Academy of Family Physicians.
The New Hampshire State Board of Medicine's concern over Konopka's inability to access this important database is understandable. That said, the main overdose threat in New Hampshire comes from synthetic opioids like fentanyl—not prescription pills that would be tracked in the PDMP—according to the Washington Post's analysis of CDC data.
Despite her licensing issues, Konopka's patients have stayed loyal. The AP reported that several patients attended a hearing held in court on Friday and testified to the quality of care she provided. No ruling had been made on Konopka's case as of Monday afternoon, a clerk at the New Hampshire Superior Court confirmed to Newsweek .
Correction: A previous version of this article incorrectly referred to the American Academy of Family Physicians as the American Association of Family Physicians.