What Is a National Emergency and Can Donald Trump Declare One at the Border?
As the government remains in limbo amid a battle over border security, Donald Trump has said he may declare a national emergency in order to divert federal funds toward his long-promised border wall between the U.S. and Mexico. But such a declaration is only likely to deepen a Washington divide that has already produced an 18-day long partial government shutdown.
"I can do it if I want," the president told reporters last week. "We can call a national emergency because of the security of our country. We can do it. I haven't done it, I may do it."
Now Trump is just hours away from addressing the nation about the "crisis" at the southern border in a televised speech, leaving many to wonder if he will use the opportunity to announce a state of emergency. It would be the third time in his presidency he's issued such a proclamation.
The controversial move would almost immediately invite legal challenges, but Trump's ability to carry out emergency actions is constitutionally protected under the National Emergencies Act of 1976. The act was created following the Nixon Watergate scandal to provide a formal check to executive power.
"The law gives the president virtually total discretion," Jonathan Turley, a constitutional law expert at George Washington University, told Newsweek. "On top of that, courts usually greatly defer to such presidential judgments on national emergencies."
In addition to the power granted to Trump in the National Emergencies Act, there is also an express reference in federal regulations that allows for the declaration of an "immigration emergency" to cope with an "influx of aliens" so great in magnitude that it renders the administration of U.S. immigration laws ineffective.
The Trump administration has long argued that the immigration situation at the southern border poses a great threat to American well-being, both physically and economically. In a letter sent to Congress earlier this month, Trump wrote that the border is a "very dangerous place" with "some of the most dangerous criminals, cartels and traffickers anywhere in the world."
The president added that illegal immigration is "not progressive" but rather "unfair, unjust, uncompassionate, and cruel. Many people are killed. It hurts both those who make the journey and so many communities bearing the cost in lives, safety, and dollars."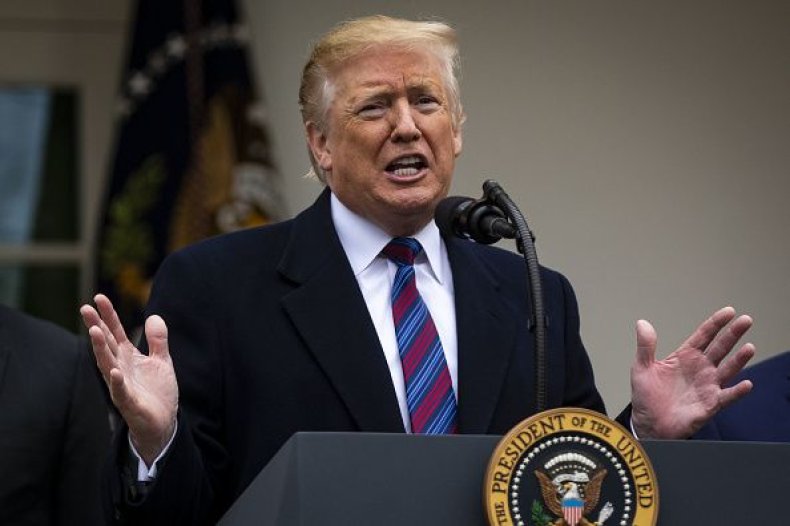 Trump must outline the specific emergency powers he is activating to make the declaration. There are currently hundreds of provisions of federal law that the president could use to justify a national emergency.
While Trump arguably has the legal power to declare a state of emergency over immigration, he could run into problems over the source of the funds for his border wall. Top administration officials have been eyeing funds within the Department of Defense that could be reallocated toward construction of the wall.
Turley said that the funding issue could produce "stronger claims" if someone were to challenge Trump's emergency declaration in court. But if Trump's executive action was challenged in court, his administration could "slow walk such litigation to try to push it toward 2020," Turley added.
There is a long history of presidential declarations of national emergencies. George W. Bush declared a national emergency in the days after 9/11 and Barack Obama declared one to deal with the swine flu outbreak in 2009. There are over 30 declarations still ongoing under the 1976 act.
"Nevertheless, [Trump's] declaration is disturbing as an obvious effort to circumvent Congress," Turley noted.
What Is a National Emergency and Can Donald Trump Declare One at the Border? | U.S.