Can Donald Trump Lower Gas Prices? President Lashes Out at OPEC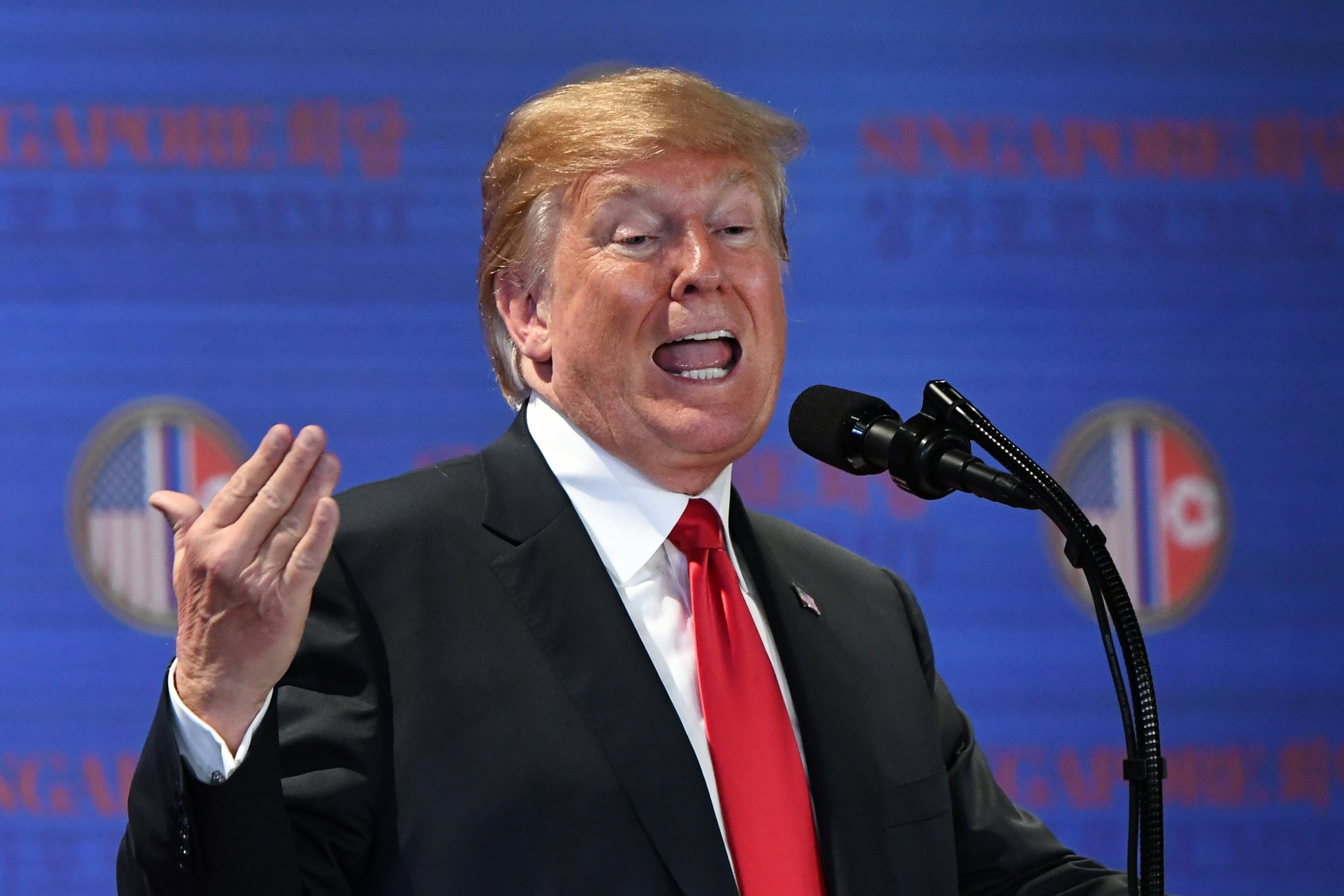 President Donald Trump declared on Twitter that "oil prices are too high" and "OPEC is at it again," implying he believes the world's largest oil producers are constricting supply beyond what is reasonable to support their ailing economies.
OPEC, which stands for Organization of the Petroleum Exporting Countries, is a cartel of 14 oil-producing countries, among them Saudi Arabia, Iran, Venezuela and Iraq. The group currently has a deal with Russia, also a major oil exporter, to limit the supply of oil after a drastic fall in price over the past couple of years, which recently began to recover—triggering a backlash from Trump.
But there is division within OPEC, with some states favoring an increase in production and supply while others want to restrict it further. Russia wants to review its deal with OPEC and is in favor of raising production. OPEC is set to meet in Vienna, Austria, from June 22-23, where analysts anticipate that oil supply will be increased again.
It is the second time Trump has directly attacked OPEC over rising oil prices since becoming president, though he has long accused the group of "ripping us off."
In April, Trump also tweeted: "Looks like OPEC is at it again. With record amounts of Oil all over the place, including the fully loaded ships at sea, Oil prices are artificially Very High! No good and will not be accepted!"
Trump may hope his comments will put pressure on U.S. allies within OPEC to raise their oil production sooner rather than later, staving off any further increase in prices and easing the recent hit to American consumers' pockets at the gas pumps.
The price of West Texas Intermediate crude oil is currently $66.60 a barrel. Its recent peak was just above $91 in early July 2014 before the price crashed to a nadir of around $36 in January 2016. The price recovery to its current point began in August 2017.
The OPEC Basket price per barrel of crude oil is $74.11. It peaked recently at near to $113 in August 2013 before collapsing below $25 in January 2016, then steadily recovering to its current price.
Iran hit back at President Trump, accusing him of stoking volatility in the oil market by withdrawing from the nuclear deal—meaning the imposition of American sanctions again on Tehran—and sanctioning Venezuela for official corruption and economic mismanagement.
"You cannot place sanctions on two OPEC founder members and still blame OPEC for oil price volatility," Iran's OPEC governor Hossein Kazempour Ardebili told Reuters. "This is business, Mr. President—we thought you knew it."