About one-third of Americans aren't planning on being vaccinated against the new coronavirus. But for some people, getting the vaccine may not be a choice if they want to keep their job.
The first doses of a Pfizer vaccine candidate could be administered to members of the public next week, pending an Emergency Use Authorization from the FDA. Health care workers are expected to be among the first to receive the inoculations. While it's on a voluntary basis right now, legal experts say private companies could require employees to be vaccinated.
"Unless there's a law, it's employment-at-will in the United States. Employers can ask employees to do whatever the employer wants and if the employee doesn't like it, they can go find another job. That's the default," Susan Carle, the vice dean and professor of law at the American University Washington College of Law, told Newsweek.
That said, there are some "carve-outs" to what employers can do with regard to vaccine requirements. One exemption to a requirement would be if the person qualifies for an accommodation under the Americans With Disabilities Act (ADA). Signed into law in 1990, it prohibits discrimination based on a disability.
Some people can't be vaccinated because of a medical reason, so under the ADA an employer may have to exempt them from the requirement. Another possible accommodation an employer can make is to let an employee continue working from home if they are considered high risk and there's no vaccine requirement.
"I think a lot of employees have a very strong case to say for one reason or another—they're recovering from cancer or they have other illnesses or conditions that put them particularly at risk," Carle said. "I think employers are treating that seriously and taking a look at the situation."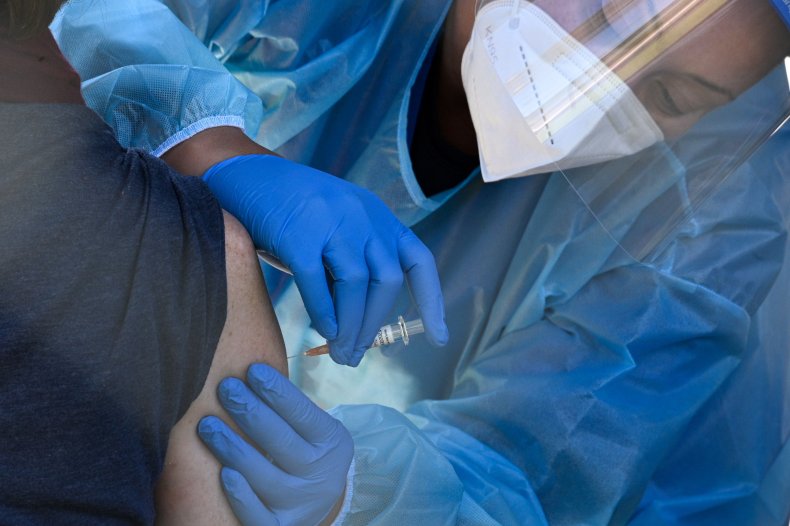 While the pandemic has largely been chalked up to being an unprecedented time, there is precedent for companies requiring employees to have certain vaccinations. Some companies require employees to have an influenza vaccine, but the Equal Employment Opportunity Commission noted employers must still follow the ADA guidelines for exempting people with medical conditions.
Under Title VII of the Civil Rights Act of 1964, an employer may also have to exempt people whose religious beliefs prohibit them from being inoculated. For an exemption to be made for an employee, Carle pointed out the person must have a "good faith religious belief," and not just a political opposition to vaccines.
"If the employee makes the claim, then the burden of proof is on the employee to prove the elements of being entitled to accommodation on the basis of religion," Carle said.
When it comes to unions, the same accommodations must be made for people who can't be inoculated based on their religion or medical conditions. But employers will hit a roadblock on unilaterally requiring a vaccine.
Mandating union workers be vaccinated against COVID-19 would fall under a "term and condition of employment," Carle said, meaning it would have to be part of a bargaining agreement. Without the requirement being part of an agreement, Carle said unionized workers would have a basis for refusing to comply with the mandate.
An Emergency Use Authorization hearing is underway for Pfizer's vaccine. If approval is granted Thursday or Friday, vaccinations could begin next week. Health care workers will be the first to receive the vaccine; however, an October poll conducted by the American Nurses Association found only one-third of a 13,000-nurse panel would voluntarily take the vaccine. Large-scale inoculations are expected to come in spring or summer.
At this point, COVID-19 vaccinations aren't mandatory and Carle said she doesn't expect employers to be in a rush to require it. But as time goes on, if the vaccine proves safe and effective, she could see more and more employers making it compulsory to "assure themselves, fellow employees and customers that they're offering a safe environment."