Can the Ferguson Police Department Be Fixed?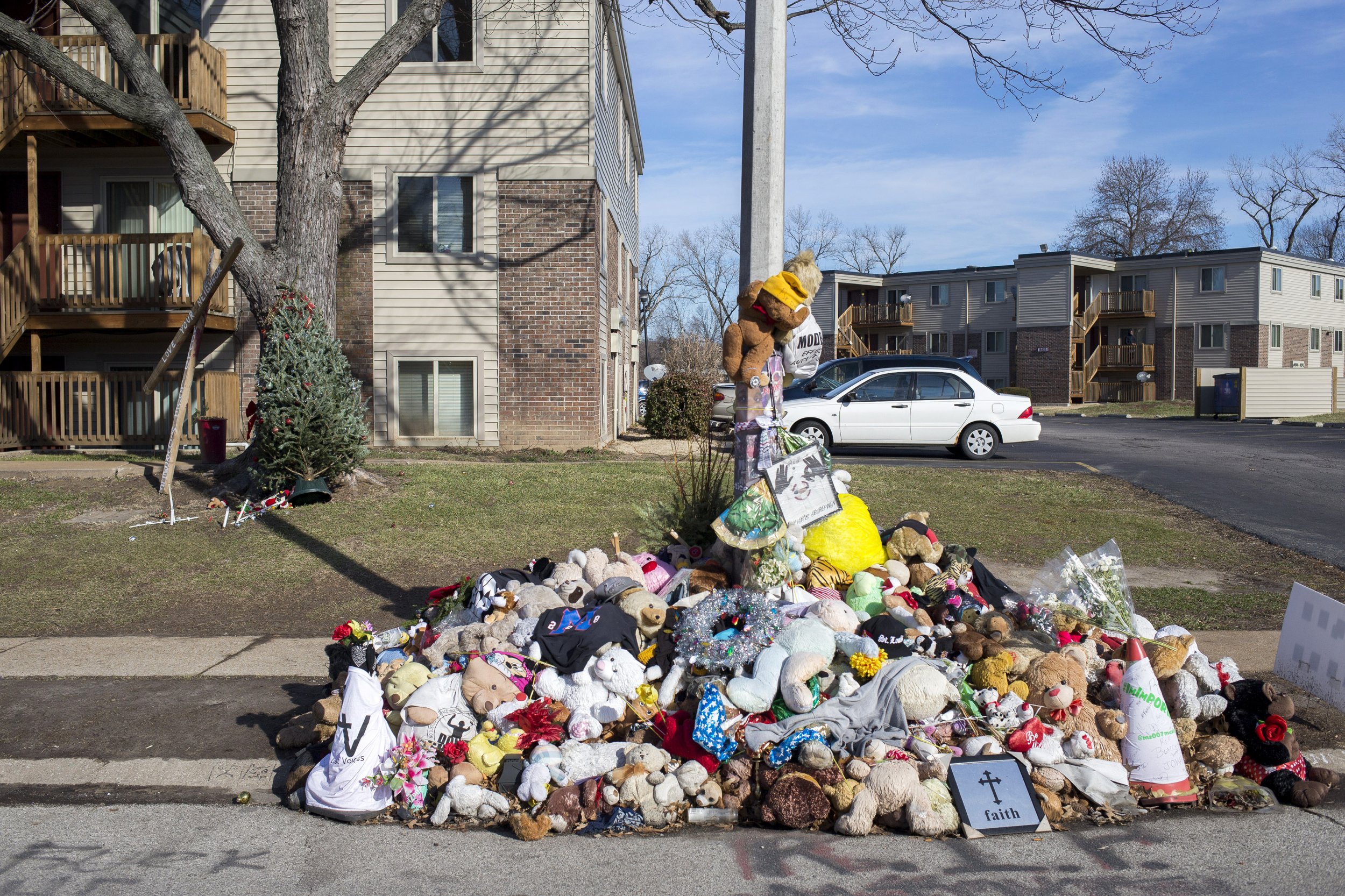 Updated | In the wake of a Department of Justice report released Wednesday that said the Ferguson, Missouri, Police Department routinely engages in "a pattern or practice of unlawful conduct...that violates the First, Fourth, and Fourteenth Amendments to the United States Constitution, and federal statutory law," many locals are asking if the department, and the city, can be reformed.
Some, such as St. Louis County NAACP President Esther Haywood, say the municipality needs new leadership. "The mayor needs to go, and the police chief needs to go," she said. Haywood and others say they are upset that Mayor James Knowles did not apologize for racist emails sent by city staffers that resulted in one police employee being fired and another two being placed on administrative leave pending review. All three staffers have now been fired.
At a press conference Wednesday, Knowles mentioned a series of reforms he says the city has enacted since the August shooting death of Michael Brown, including mandatory diversity training and the creation of a civilian review board for the police department. But St. Louis County Councilwoman Hazel Erby says she hasn't seen "any sign of changes being made" in Ferguson. "The mayor's statement was a ridiculous, cowardly display," she adds.
The mayor's office did not immediately respond to a request for comment from Newsweek.
In its report, the Justice Department said the police department's unlawful policing practices were "deeply entrenched," and called for "a fundamental redirection of Ferguson's approach to law enforcement." The city has "the capacity to reform its approach to law enforcement," the report notes.
Missouri state Senators Jamilah Nasheed and Maria Chappelle-Nadal, meanwhile, have called for the police department to be disbanded. "The only way to move forward from here is to dismantle the Ferguson Police Department," Nasheed said in a press release. "I suggest that another police department, one without a persistent culture of racism, be contracted to step in and provide policing for Ferguson."
Other than Wednesday's press conference, Knowles has been mum on the subject of reform since the Justice Department began its investigation in September. Ferguson Police Chief Tom Jackson has mostly declined to comment since St. Louis County police took charge of public order in the wake of Brown's death.
On the national level, U.S. Senator Claire McCaskill of Missouri "is currently drafting legislation to prioritize federal resources for body cameras for police officers and more oversight of federal grant and equipment programs," according to a press release.
Political activists say they hope the report will drive voters to the polls in Ferguson's March 7 municipal elections, during which three of six seats on the City Council will be up for grabs. "Voting is the largest and most important thing people can do," Erby said. "You can't fire the mayor because he's elected. You need to go to the polls and vote him out."