Can I Go to Turkey? U.S. Warns Travel May Not Be Safe Because of Terrorism and Political Arrests
The U.S. has issued a new advisory for citizens planning to travel to Turkey, where a recent election has stirred up fresh political unrest and civilians remain a target of militant attacks.
The State Department warned of an "increased risk" across parts of Turkey in an advisory published Thursday, replacing a previous message in effect since January 10. While the government calls on citizens to "reconsider travel" to Turkey as whole, it also explicitly told citizens "do not travel" to the country's restive border with Syria, as well as the southeastern provinces of Hatay, Kilis, Gaziantep, Sanliurfa, Sirnak, Diyarbakir, Van, Siirt, Mus, Mardin, Batman, Bingol, Tunceli, Hakkari and Bitlis "due to terrorism."
"Terrorist groups continue plotting possible attacks in Turkey. Terrorist organizations explicitly target Western tourists and expatriates for kidnapping and assassination. Terrorists may attack with little or no warning, targeting tourist locations, transportation hubs, markets/shopping malls, local government facilities, hotels, clubs, restaurants, places of worship, parks, major sporting and cultural events, educational institutions, airports, and other public areas," the State Department wrote.
"Under the State of Emergency, security forces have detained tens of thousands of individuals, including U.S. citizens, suspected of affiliation with alleged terrorist organizations based on scant or secret evidence and grounds that appear to be politically motivated. U.S. citizens have also been subject to travel bans that prevent them from departing Turkey," it added.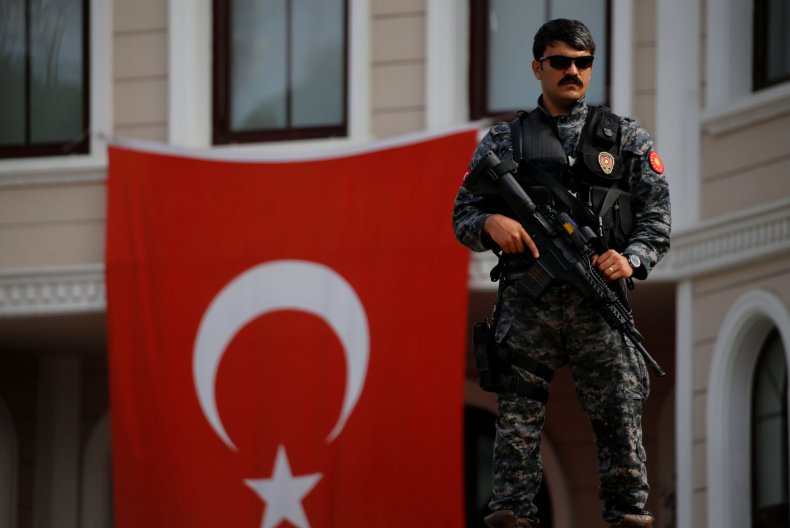 Turkey has for decades battled a bloody insurgency led by Kurdish separatist movements such as the Kurdistan Workers' Party (PKK) and has faced a number of deadly attacks claimed by the Islamic State militant group (ISIS), which has specifically aimed to kill civilians. Both groups have taken advantage of the country's porous border with Syria to stage attacks and have been targeted by cross-border Turkish military operations.
Since July 2016, Turkey has also been under a state of emergency ordered by Turkish President Recep Tayyip Erdogan in response to an attempted coup against his government. Erdogan blamed the uprising on followers of his exiled rival Fethullah Gulen and has used the state of emergency to purge and imprison thousands of civil servants, politicians, journalists and others accused of conspiring against his rule.
Related: Visit These Countries and You Will Probably Die, Says U.S. Government
"Participation in gatherings, protests, and demonstrations not explicitly approved by the Government of Turkey can result in arrest," the State Department wrote in its latest advisory.
Erdogan also managed to further consolidate his power with an electoral victory on Sunday. An April 2017 referendum boosted the power of the executive branch with new measures set to be enacted following the recent vote, which Erdogan ordered to take place a year ahead of schedule.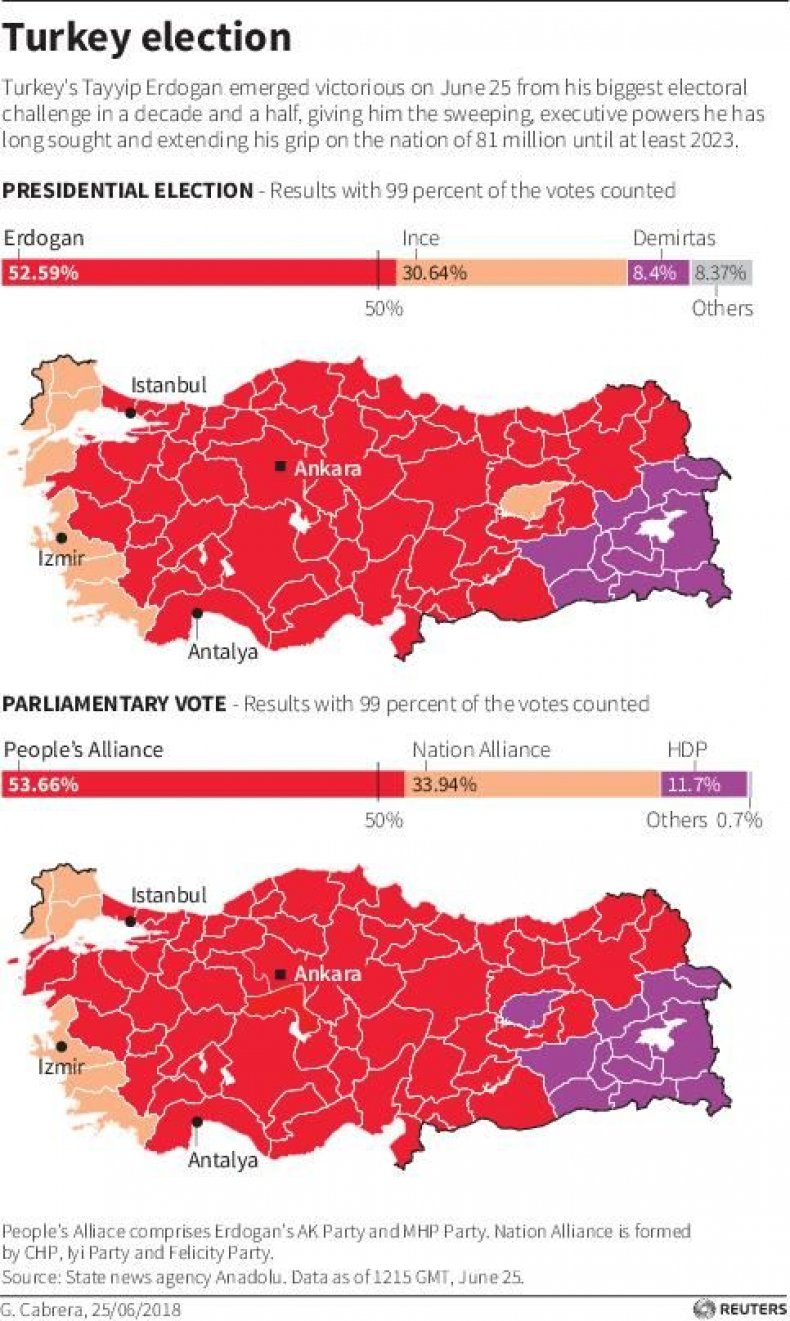 While the U.S. asks citizens to "reconsider travel" to a number of countries around the world, it only lists 11 nations in the highest category of "do not travel." These countries include Afghanistan, the Central African Republic, Iran, Iraq, Libya, Mali, North Korea, Somalia, South Sudan, Syria and Yemen.
President Donald Trump signed an executive order in September banning U.S. citizens from traveling to North Korea and has also barred any travel to the U.S. from North Korea, Syria, Iran, Yemen, Libya, Somalia and Venezuela.