Can Iran Build a Nuclear Bomb Before 2015?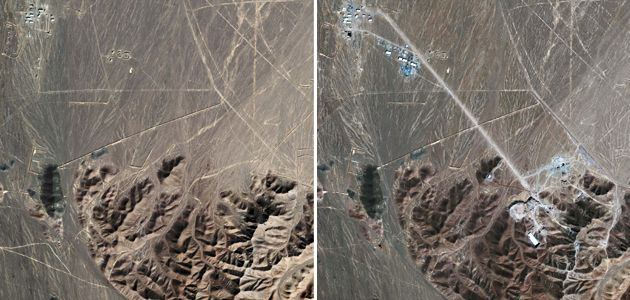 When outgoing Mossad director Meir Dagan told reporters earlier this month that Iran was at least four years away from developing nuclear weapons, the focus in Israel quickly turned to the question: what had caused the delay? Now, some two weeks later, some Israelis are asking a more cynical question: why did Dagan go public with the upbeat assessment in the first place? For years, Israel has been issuing dire warnings about Iran, hoping to prod the international community into action. Just 13 months ago, Defense Minister Ehud Barak estimated Iran would be in a position to build its first bomb by 2011. Sanctions and sabotage have clearly slowed down the Iranian program. But why, just as Tehran is starting to feel the pressure, would the Israeli intelligence chief risk lulling the international community by revealing the good news?
Dagan might simply have wanted to ensure that he received credit for the success: on his watch, Iranian nukes were dealt a setback. But the 65-year-old spymaster is not known as a grandstander. During his eight years as Mossad chief, he studiously avoided media attention. A more likely explanation is that Dagan worries Prime Minister Benjamin Netanyahu might make a hasty decision to attack the Iranian nuclear installations. People who have heard Dagan's views on the matter say he believes such an attack would be a mistake, drawing Israel into a punishing war without necessarily solving the problem. "He thinks there are many other options and plenty of time before a decision must be made," one of them said (the source did not want to be named revealing details from restricted discussions). By going public with the 2015 estimate, Dagan has made it more difficult for Netanyahu to press the case for an attack—whether with his own cabinet, with officials in Washington, or with the Israeli public.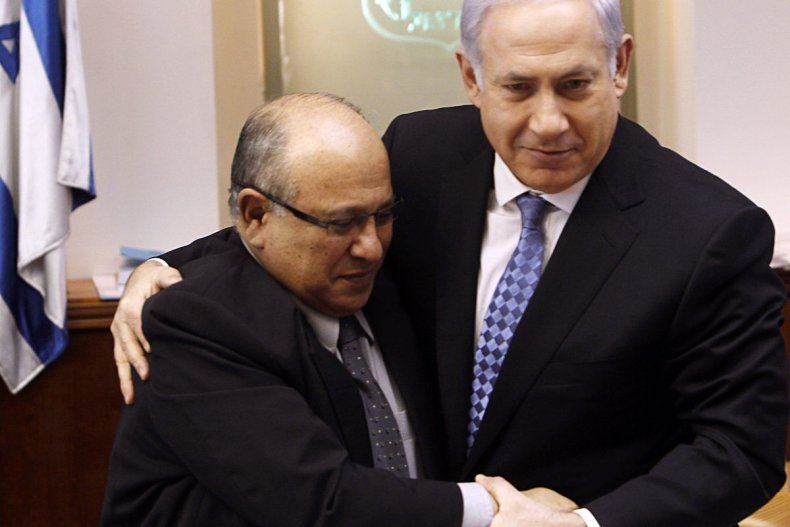 Netanyahu's reaction offers another clue. The newspaper Yedioth Ahronoth reported last week that the Israeli leader was furious with Dagan. When asked about the matter during a news conference, Netanyahu appeared to dismiss the assessment. "I think that intelligence estimates are exactly that—estimates. They range from the best case to the worst case." True enough. But reporters who attended the briefing with Dagan (he invited just a small number of Israelis who cover security matters) said he made it clear that 2015 is the worst-case scenario. "If the world stands by and does nothing, the soonest Iran will have a nuclear device is 2015, if that," one of the reporters who attended the briefing quoted him as saying. Others in attendance said it was clear Dagan had intended to get one point across—that there's no need to rush into attacking Iran.
The briefing was supposed to be off the record, according to the reporters. At some point, Dagan agreed to have his comments published, but a debate ensued about how they would be attributed. Stories written the next day referred obliquely to Dagan addressing a closed meeting. Within days, the understanding broke down and reporters began writing openly about being briefed by the outgoing Mossad chief. Their stories prompted other former Mossad officials to speak out, some agreeing with Dagan and others criticizing him. "I think this is his analysis. It's his point of view. I think differently," Ilan Mizrahi, who served as deputy director of Mossad until about eight years ago, told NEWSWEEK. He said the assessment sends the wrong message. "Someone might think '2015, we have time, so let's relax, there's no rush.' I think that would be a mistake." Ephraim Halevy, a former Mossad chief, said the Iranians "have very serious vulnerabilities that need to be exploited in every possible way short of the ultimate use of force, which is the last resort."
Dagan wouldn't be the only security official to have had differences with Netanyahu. Leaks to the Israeli media over the past year suggest that both the outgoing Army chief, Gabi Ashkenazi, and the just-retired head of military intelligence, Amos Yadlin, had deep reservations about attacking Iran and expressed them to Netanyahu and Barak. Aluf Benn, a columnist and political editor for the newspaper Haaretz, wrote this week that Ashkenazi was so worried about a possible attack, he asked President Shimon Peres and two former generals to get "the prime minister's promise that his view would be heard." The episode angered Barak, who eventually replaced Ashkenazi with another general, Yoav Galant. "The impression is that Galant is more aggressive on Iran and will not block Netanyahu and Barak, who are eager to go into battle," Benn wrote. That alone might have persuaded Dagan to speak up.