Can Janet Yellen Save the Economy From Mitch McConnell? | Opinion
Hello, friends. Nothing much has changed. COVID isn't going anywhere, despite the good news on vaccines. The economy is still on shaky ground—another 780,000 first time unemployment claims last week and the food lines seemed longer. But the stock market, the S&P 500 in particular, set records and was up 2 percent. Same old song and dance. The question: Will Congress, before Joe Biden takes office, come up with a compromise bill to help the unemployed, the hungry and state and local governments? The president-elect picked former Fed chair Janet Yellen to be his treasury secretary. Good choice, but the fate of any relief bill is the hands of Mitch McConnell, the Senate Majority Leader/murder hornet, who has blocked additional relief since Democrats passed a bill way back in May. This week in On the Street: Yellen's ascension; big business gets a spine; and Rolling Stones touring keyboardist and environmentalist Chuck Leavell weighs in on what President-elect Biden needs to do to save the world. Oh, and then there's McKinsey & Company's OxyContin adventures. (See Loose Change.) But let's start with Yellen: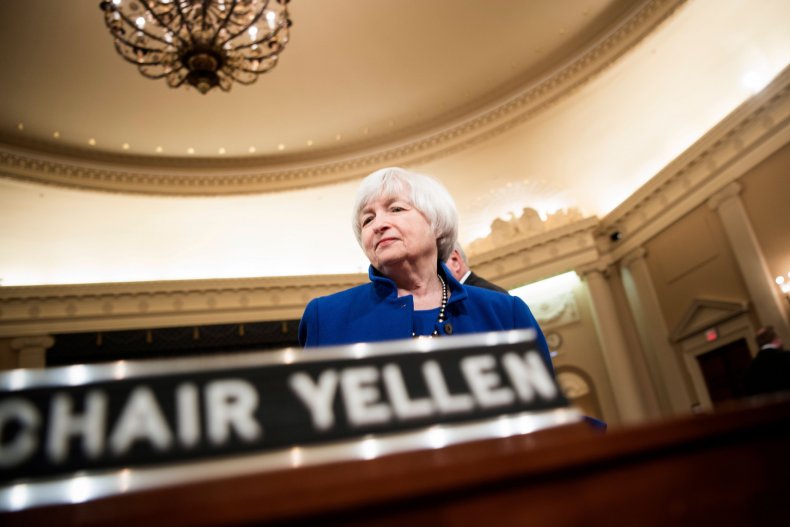 Late Yellen Hot Take: I have to make a confession. I had mixed feelings about Biden's choice for treasury secretary, Janet Yellen. Only because I was hoping for new blood in his cabinet. You know, maybe Fed governor Lael Brainard, who now might be in line to replace Jerome Powell as Fed chair. But It doesn't matter what I think. Yellen is brilliant and is, I confess, the right person for the job. For example: back in the days of the Great Recession, she lobbied for additional stimulus, saying that the lack of spending would delay a robust recovery. She also said it was silly to be worried about inflation if such spending was approved. She was right on both counts, but congressional Republicans like McConnell didn't care. (You know, why help the American people when you could undermine President Obama?) And if you have any doubt that she's got the chops for the job, consider this from Paul Krugman. (Read here.) And if you don't believe Krugman, check this out from The Wall Street Journal, which looked at "more than 700 predictions that Fed officials made between 2009 and 2012." Guess who was Number 1? That would be Yellen. Now only if she had the votes to dispatch with McConnell.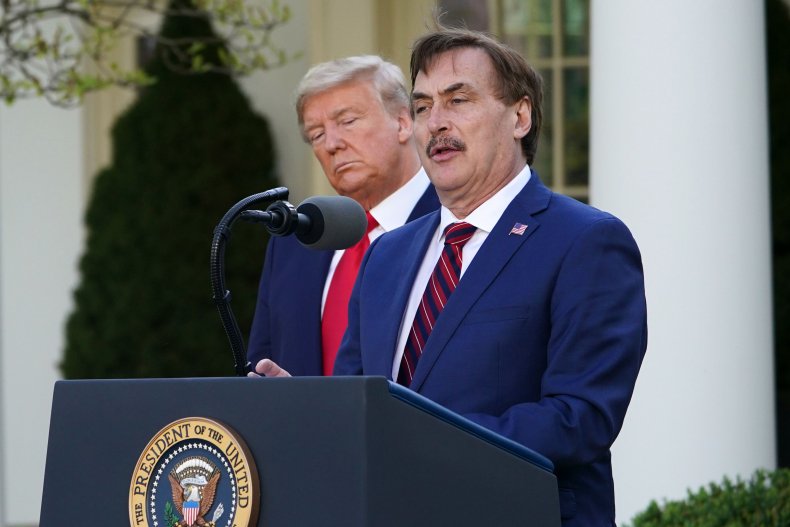 Big Business for Biden: I guess you could ask: "What took them so long?" Businesses, after a long and awkward relationship with President Trump, seem to be getting comfortable with President-elect Biden. The Business Roundtable and the U.S. Chamber of Commerce, for instance, implored the White House to finally let the presidential transition of power proceed in some sort of normal way (It finally did.) But one of the more interesting moves was GM chief executive Mary Barra taking the Trump Administration to the woodshed. Trump, as you may know, sued the state of California, which was putting into place auto emission standards that were tougher than federal requirements. GM was on board defending President Trump's position. Last week, Barra abandoned him. Per The New York Times, Barra wrote in a letter to environmental groups: "We believe the ambitious electrification goals of the President-elect, California, and General Motors are aligned to address climate change by drastically reducing automobile emissions...we are immediately withdrawing from the pre-emptive litigation and inviting other automakers to join us." Where's The MyPillow Guy when Trump needs him?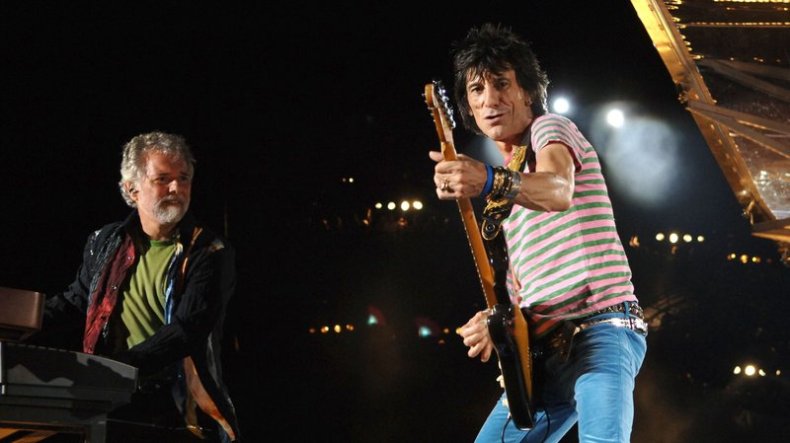 A Check-in With Chuck Leavell. Chuck Leavell has been the greatest at a lot of things. One of rock's greatest keyboard players ever ever. ( See "Jessica" with The Allman Brothers Band.) The musical director of arguably the greatest rock band ever, The Rolling Stones. And one of the greatest studio/touring musicians on the planet Earth. (Performing with folks like Pink Floyd's David Gilmour, John Mayer and Miranda Lambert.) But the greatest thing about Leavell may be his work on the environment. He is an award-winning, environmentally-friendly tree farmer in Georgia, for one thing. He also also written books on the topic including Growing a Better America: Smart, Strong and Sustainable. Just before Thanksgiving I talked briefly with Leavell, who is the subject of a new documentary, Chuck Leavell: The Tree Man, which can be seen on video-on-demand services like Amazon Prime and Apple iTunes. Our topic: what President-elect Biden could do in the short term to reverse the time lost on battling climate change. In other words, what's doable? "It's been one step forward and two steps back" when it comes to environmental policy, depending on who is in the White House, says Leavell. His recommendations: re-join the Paris Climate Agreement; revisit recycling programs, "which are dead right now"; push harder for hybrid and fully electric vehicles; create more community parks; plant more trees; and "develop with environmentally smart and sustainable techniques." He adds: "My hope is that the American public will (then) look at the successes and realize this is the path we need to be on." (For more Leavell, visit here.) Meanwhile, fingers crossed.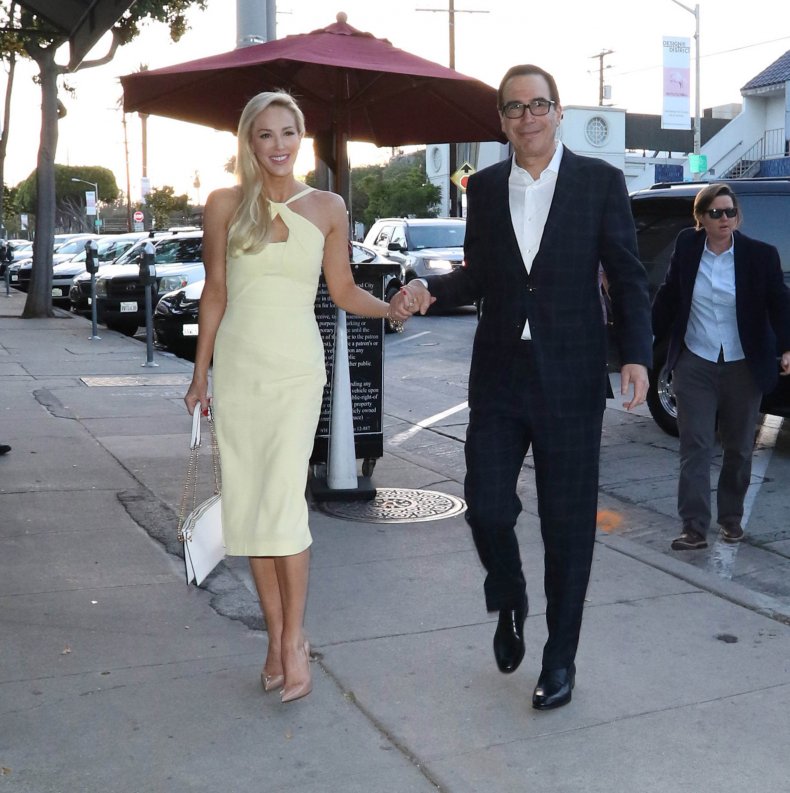 Loose Change: When you're done reading all those endless stories about the Democrats' "down-ballot losses" on Election Day, turn to this actual important one in The New York Times. The headline says it all: "McKinsey Proposed Paying Pharmacy Companies Rebates for OxyContin Overdoses." The story, by three-time Pulitzer Prize winner Walt Bogdanich, and Michael Forsythe, puts the spotlight on the rarely-exposed rot in the consulting business. McKinsey & Company, according to the reporters, presented various ways the Sackler family, owners of Purdue Pharma, could goose sales of OxyContin. This "at a time when opioid abuse had already killed hundreds of thousands of Americans." One big way, believe it or not: pay firms like CVS rebates when customers overdosed or developed an "opioid use disorder." McKinsey, it seemed, valued each "event...at $14,810," according to the Times and court documents. (CVS, The Times reported, said it did not take such payments.) It is a mind-bending story; I can't do it justice. Just read on your own right here...Goodbye: Treasury Secretary Steven Mnuchin, has come full circle. He started out as a certified member of the swamp early in his tenure, when he and his now-wife, Louise Linton, jumped aboard a taxpayer-paid jet in 2017 and flew to Kentucky to get a good view of a solar eclipse. Then, over the years, he actually seemed to join the adult-in-the-room club at the White House. Recently, for instance, he appeared to be acting in good faith during COVID relief talks with House Speaker Nancy Pelosi. But the good faith came to an end. In the ultimate take-your-ball-and-go-home move, Mnuchin, over the objection of the Fed, pulled back on certain COVID relief financing plans such as the Main Street Lending Program. Maybe there's some logic to it. But it is lost on the Fed—and will make life more difficult, perhaps, for the incoming Biden Administration. Is that what this is all about?...On the Street Jukebox: By the time you read this, there will be a new round of Pink Floyd merch. First up is a surround sound remix of Pink Floyd's Delicate Sound Of Thunder live album from 1988. (Here's a sample.) Comes in all shapes and sizes and formats from vinyl to Blu-ray to DVD to CD to all of it in one box. Also: Barrett: The Visual Compilation, a terrific look at, among other things, the artwork of Syd Barrett, Pink Floyd's late co-founder. And if you don't trust me—I got a free copy—here's something from MOJO magazine: "It's an extraordinary achievement," says author Mark Blake. Oh, okay, he probably got a free copy, too. But we both really like the book...Thanks, be safe and hope you all will be here with me next week.