Biden Needs Just These States to Win
As the vote counts continue, Democratic presidential candidate Joe Biden is looking strong in the key states of Michigan, Wisconsin, and Nevada, which could pave a way to the White House without the need to win Pennsylvania.
In the race for the 270 electoral college votes needed to take the White House, Biden was narrowly ahead of Trump by 238 electoral college votes to 213, by 11 a.m. ET on Wednesday.
If those results stand, the composition of the other electoral college votes makes for some interesting calculations.
Wisconsin's Democratic Party chairman Ben Wikler has expressed confidence that Biden has taken the crucial battleground state, while in Michigan he pulled ahead of President Donald Trump with votes still to be tallied up from Democratic strongholds, CNN reported.
Further results in Nevada have been delayed until Thursday, but with Biden also ahead in the Silver State, he could win the election regardless of what happens in the crucial swing state of Pennsylvania, where postal votes and legal challenges are likely to cause delays.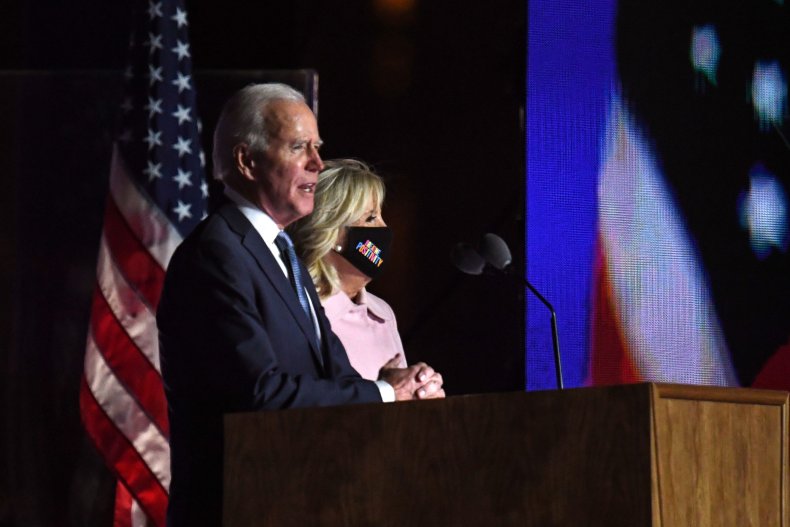 Biden's campaign had hoped for a win in Florida, which has backed the winner in all but one election since 1964, but he failed to make the expected inroads on the Latino vote and the Sunshine State's 29 electoral votes went the way of 2016—back to Trump.
Softening the blow may be the 11 electoral college votes of Arizona, a state which has voted Republican for the last 20 years, but where Biden was ahead of Trump by five percentage points with around four-fifths of the ballots counted.
Unexpectedly also in play are the 16 electoral college votes of the GOP stronghold of Georgia, where Trump was only ahead by less than two percent when around nine-tenths of votes had been counted and some strong Democratic areas are left to count.
It is also a tight race in Republican-leaning North Carolina, which holds 15 electoral college votes, and where Biden was within touching distance of Trump—1.4 percent behind—with around 94 percent of the votes cast.
However, defeat in Ohio, which has chosen the president for decades, meant that the Biden team will be hoping its campaigning efforts in Michigan, Wisconsin, and Pennsylvania bear fruit.
Complicating matters is conservative Nebraska, where Trump is projected to win, but where Biden picked up one of its five electoral college votes.
This is because along with Maine, it allocates some electoral college votes to the winners of individual congressional districts, as well as who won the overall popular vote.
Biden is projected to carry one of these districts, District 2, which includes Omaha, the state's largest city.
With a close election race that no analyst is prepared to call yet, these electoral votes could prove crucial, especially if there is the prospect of a 269-269 Electoral College tie.
The graph below, provided by Statista, shows the concerns of Americans ahead of polling day.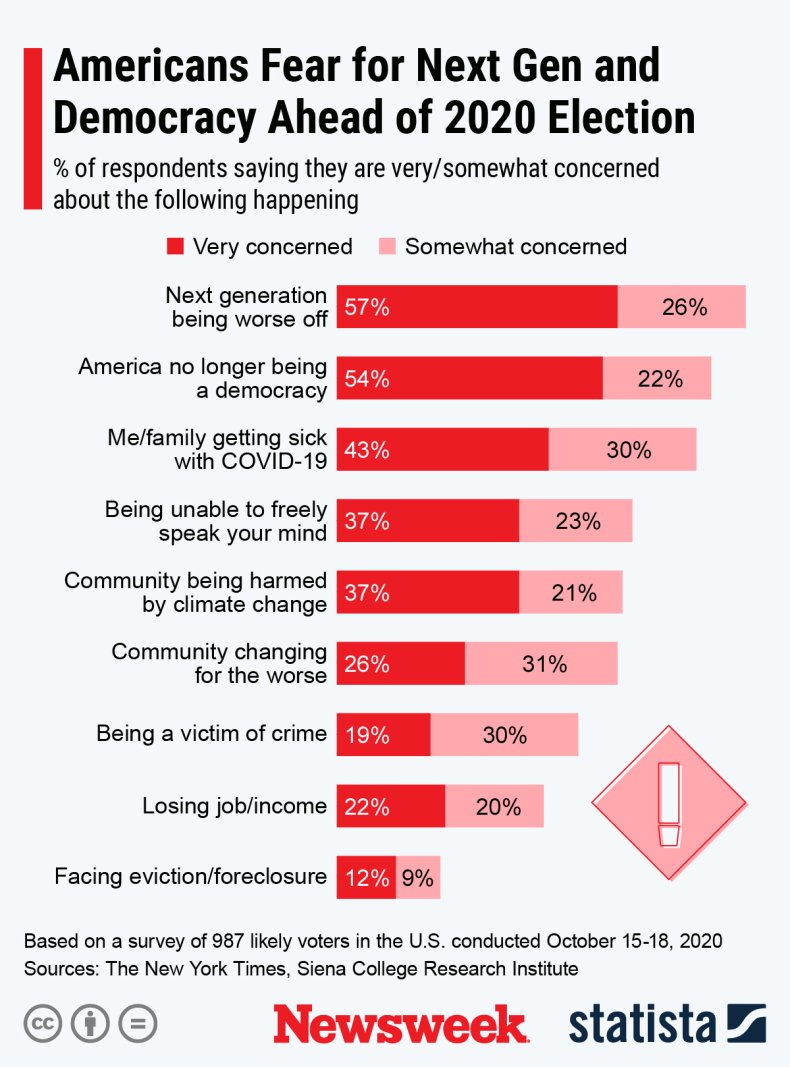 This story has been updated.