Can Jose Manuel Barroso's Team Do Enough to Save the Euro?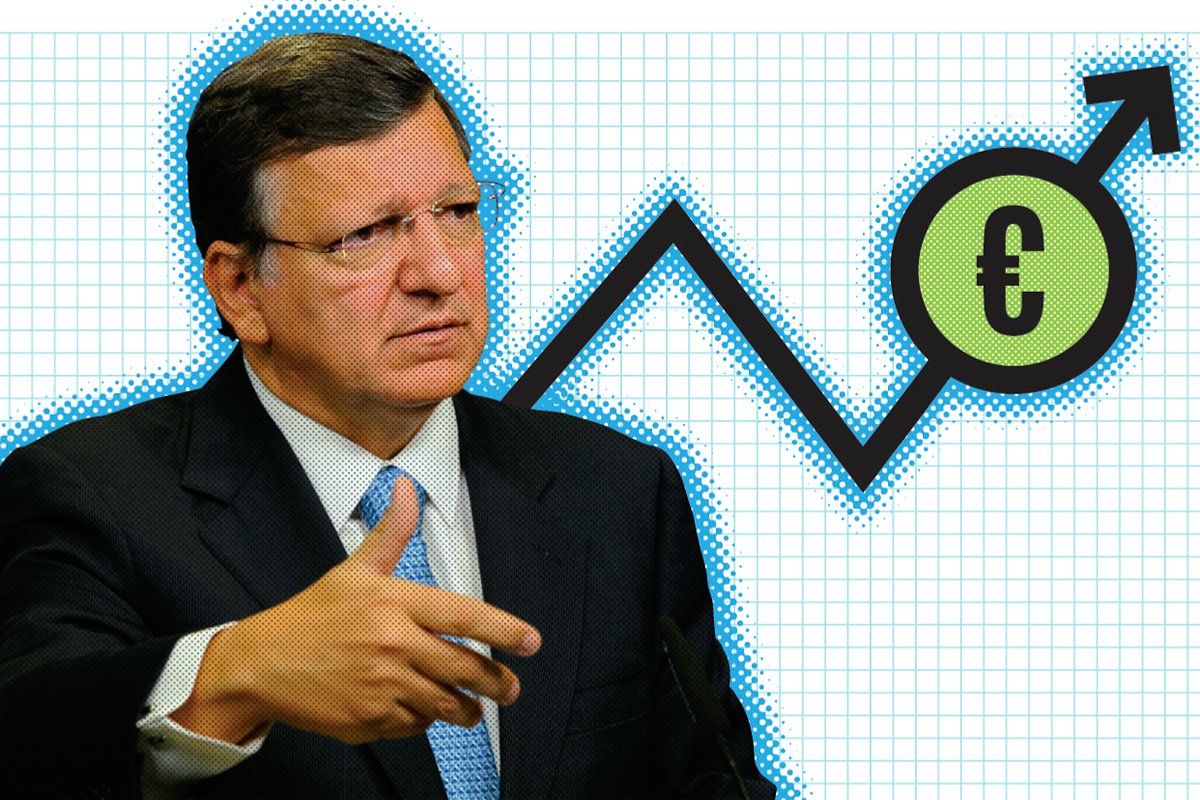 When José Manuel Barroso, president of the European Commission, and his entourage swept into Newsweek's offices in late September, the procession had the aura of a victory lap. Earlier in the month, the European Central Bank (ECB) finally stepped up and promised to purchase government bonds of struggling countries (Spain and Italy, to name two likely candidates) that formally ask for help. That seemingly decisive move pushed interest rates on government debt lower across Europe, fueled a stock-market rally on both sides of the Atlantic, and buoyed the euro against the dollar. "People have predicted the default of Greece, the end of the euro," Barroso told Newsweek. "This is now out of expectations." Barroso, who used to coach his kids' soccer team, chose a sporting metaphor: "We are in the beginning of the second half and are resisting very well," he said. "I believe we will win."
Some members of the European policy-making team have distinguished themselves, and European Central Bank head Mario Draghi has emerged as the Cristiano Ronaldo of Europe—a game-changing superstar. But like Ronaldo, Draghi can't be a team of one. "More than Cristiano Ronaldos, what you really need is team spirit," as Barroso put it. And as the week unfolded, the team spirit was declining. It was apparent that the ECB's measures alone couldn't alleviate the underlying conditions that have prolonged the European financial crisis: the lethal cocktail of high debt, slow growth, and hesitant reforms. By Wednesday, two days after Draghi spoke at the United Nations, the anti-austerity fever was again raging. The streets of Athens were on fire, hundreds of thousands demonstrated against fresh budget cuts in Madrid, and Spanish bond yields spiked.
Barroso counsels patience. "The situation has been improving, but inevitably it will take some time to solve problems," he said. Sure, the world's financial markets would like things to go more quickly. But this is Europe, a fractious confederation of fractious democracies. Barroso, the former prime minister of Portugal, believes euro critics underestimate the power of the nuclear bonds that hold Europe's atoms together. "What is at stake in Europe isn't just a currency. It's the integrity of the biggest internal market in the world—500 million people," he said. Pointing to new proposals for a banking union across Europe, he noted that "we are now achieving for the euro area levels of integration that were probably not conceivable one or two years ago by most observers." And reinforcements are on the way. Estonia recently joined, and Croatia is about to be called up. "I understand it is not the easiest moment for the euro area, and some of the critics have found themselves vindicated," he said. "But no member of the euro area has asked to leave and we still have members wanting to come in."