Can Legal Pot Save New York City's Subway? Republican Gubernatorial Candidate Has a Plan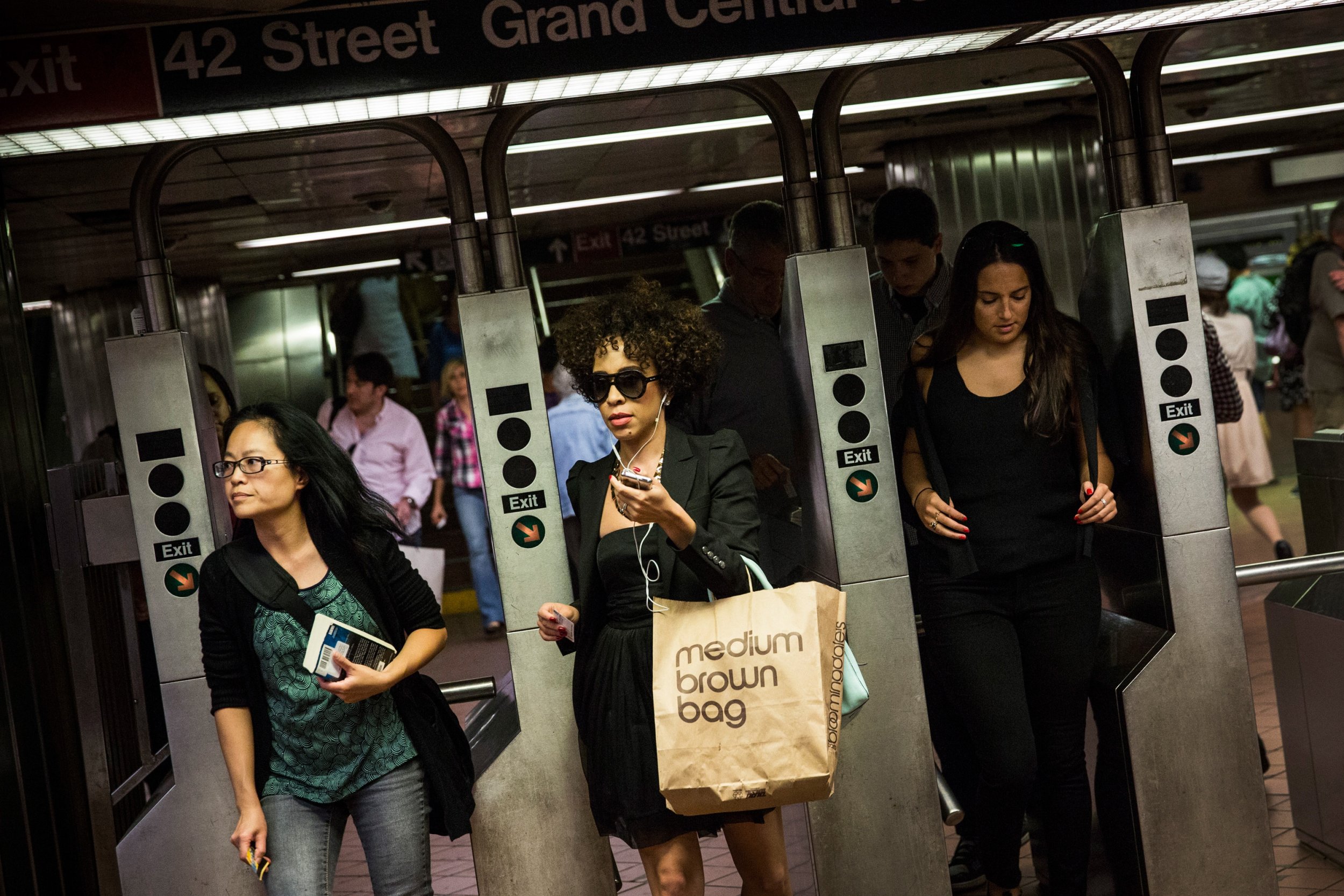 New York City's subway system is ailing, and one Republican gubernatorial hopeful believes revenue from pot could help save it.
Joel Giambra, a former county executive for Erie County, confirmed to Newsweek that he supports legalizing marijuana in New York state to raise money for infrastructure repairs across the state. Giambra's position was first reported by the New York Daily News, which cited an anonymous source close to Giambra who outlined his plans for legal pot.
Giambra would only say that the report was "very accurate," but declined to offer further comment, saying that he'd be giving a press conference on the matter on Monday afternoon.
But the gubernatorial hopeful's pot plans are not exactly a secret. His last public Facebook post linked to a nonprofit with much the same agenda as his, with the name "NY Grows." The nonprofit focuses on "innovative solutions to cannabis policy in New York," one of which is legalizing marijuana to improve New York's infrastructure.
"Currently there is legislation pending in Albany to allow for adult use of marijuana, here's a website with useful information about the issue," Giambra wrote on Saturday, linking to NY Grows.
The website has a page dedicated to infrastructure, which reads,
"New York State is 45th in the nation for overall infrastructure quality... A taxed and regulated system can allow cannabis sales to bring tremendous financial relief to New York State."
New York has already legalized medical marijuana (as have 28 other states and the District of Columbia), and it would join a club of eight other states and D.C., were it to legalize recreational use.
Giambra's proposal would come at a time when his party is divided over pot legalization. Republicans are one of the only demographics with majority opposition to the drug. Attorney General Jeff Sessions, meanwhile, is cracking down on marijuana, recently giving federal prosecutors leeway to go after the drug in states where it's legal.
Related: Do Republicans Still Believe in States' Rights? Sessions' Marijuana Policy Is Ultimate Test
But using the revenues to fund specific, widely supported initiatives (like fixing the subway) could be a novel approach for Giambra, who is hoping to become New York's first Republican governor in more than 10 years.
New York's subways have been massively struggling in recent years. For the first three months of 2017, three-quarters of the city's subway lines were "chronically behind schedule," The New York Times reported in a lengthy feature on the system in early January.
That follows New York Governor Andrew Cuomo declaring a state of emergency for the Metropolitan Transportation Authority (MTA) this summer, saying that its state of decline was "wholly unacceptable."
"The delays are maddening New Yorkers," Cuomo said at the time. "They're infuriated by a lack of communication, unreliability, and now accidents."