Meat is a nasty business, filled with blood, guts and, yes, shit. While there's nothing in the U.S. today that matches the hellish conditions described in Upton Sinclair's The Jungle at the turn of the last century, there is no avoiding the fact that if we want to eat meat, we need to do things that are stomach-churning for the average person: kill things, cut them up, pack the pieces into containers and ship them out.
We've all done an excellent job of hiding this process from our daily lives. In the time we've moved out of the country and into cities and suburbs (in 1910, 72 percent of Americans lived in rural areas; in 2010, only 16 percent did), we've both literally and emotionally distanced ourselves from the provenance of our dinners. In her book on the history of meat production in the U.S., In Meat We Trust, Maureen Ogle notes that as early as 1870s, city dwellers were desperate to get the dirty business of the slaughterhouse off their cobblestone streets. And as cities became less industrialized and more "refined," the sight and smell of slaughter became even less tolerable.
So we drove meat production into the hinterlands, in the process encouraging the growth of massive meat conglomerates that did much more than simply process: They grew, slaughtered, processed, shipped and marketed. To keep up with demand, they used all the resources they could marshall to become ever more efficient at these tasks. In 2010, we consumed 34,156,000 metric tons of the stuff total. Per person, we average 270.7 pounds of meat per year, well above the world average of 102.5 pounds and second only to tiny Luxembourg.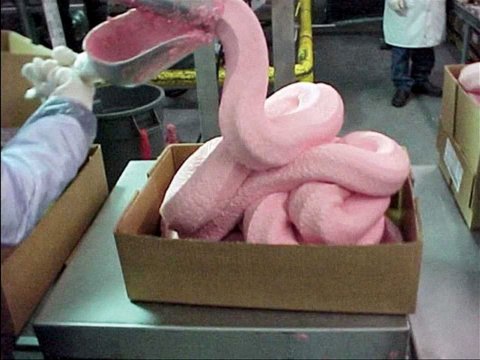 All the while, we demand that meat stay good and cheap. "Meat is the culinary equivalent of gasoline," writes Ogle, referring to the market's inability to bend at all with regard to cost. "When meat's price rises above a [vaguely defined] acceptable level, tempers flare and consumers blame rich farmers, richer corporations or government subsidy programs."
This has led to the rise of factory farms, which are farms in name only—they have more in common with an electronics manufacturer than what the average American thinks of when he or she hears that particular F-word. "A lot of people like bacon and hamburgers and turkey," says Michael Martin, director of communication at Cargill, the country's second-largest meat producer. "But the reality is that in order to get that product, we have to harvest animals and disassemble them. And people don't necessarily want to know all the details about how that's done."
Pink slime is one of those inconvenient little details. The much-maligned meat product was a masterful feat of food engineering—a means by which beef trimmings formerly tossed in the trash could be turned into hamburger patties. Because of its ability to deliver affordable ground beef efficiently to the masses, "lean finely textured beef," or LFTB (the industry term for the stuff), became a ubiquitous part of the industry landscape. And because the U.S. Department of Agriculture (USDA) said there was no need to put LFTB on the label, the public never knew it existed—until we found out. Then, the outrage.
The story was all over the Internet—always with the inflammatory term pink slime, and often accompanied by a provocative image of what looks something like strawberry soft-serve being poured into a cardboard box. Media (traditional and social) reproduced the photo repeatedly, crying out that this was no way for meat to look; even more damning, many argued that LFTB wasn't beef at all but filler, maybe fit for dogs, but not much else. It later came out that the popular image was not of LFTB at all but a chicken-based product of unknown provenance. But the damage was done—the image is still being used incorrectly to illustrate pink slime today.
The hysteria spurred the kind of consumer outrage and grassroots "vote with your dollar" momentum of which Ralph Nader can only dream. But the reality is that pink slime is no more of a public health threat than most other pieces of animal flesh you can buy at your local A&P. That doesn't mean there was no good done here: The pink slime story exposed a deep rift between the U.S. meat industry and the public, characterized by mistrust and deceit. The public realized it had been treated like children, told to trust that what was given to it was for the best. And in many ways we were innocent as toddlers: We didn't have the tools to ask the questions that needed asking. Now we do, and the questions, of which there are legion, may be best summed up in one: What else might they be hiding?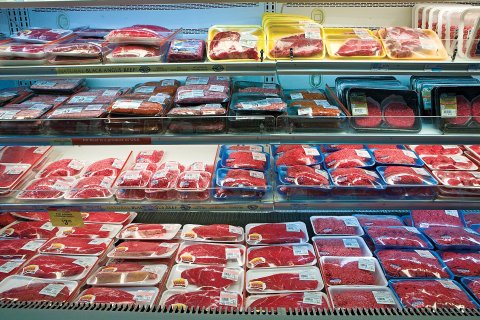 Beef Products, Inc.'s downfall began just days before New Year's 2010, when The New York Times published a report by Michael Moss on hamburger and food safety (which would eventually earn him a Pulitzer Prize) in which the term pink slime was first put into print. Moss's article told America that LFTB was omnipresent: in the burgers served at fast-food chains like McDonald's and Burger King, in public school lunches and in the meat aisle of grocery chains like Kroger's, Safeway and Sam's Club. By some estimates, BPI's LFTB could be found in some 70 percent of our nation's hamburger meat.
The company reached these heights by cornering a market it essentially created. BPI's founder and CEO, Eldon Roth, now 72, built his fortune by solving a decades-old problem: After you break down a cow into the cuts of meat we all know and love (filet mignon, short ribs, sirloin), you're left with mostly bone and fat, with pieces of muscle protein still attached here and there. For years, it was too expensive to have someone hand-cut those bits of meat out of the fat, so they'd pretty much go to waste, tossed into the rendering barrel to become some "value-added" product (in industry parlance) like pet food.
In the early 1990s, BPI developed a way to separate that lean protein from the fat. Here's the simple version: You trim off all the fat from the bone, grind it up, put it in a big steel pot, warm it up to 100 degrees Fahrenheit, then spin it in a centrifuge. The fat stays up top; the heavier protein sinks to the bottom.
In 1993, BPI submitted its process to the USDA for safety approval, and it was rubber-stamped. Over the next decade, the company saw an explosion in growth, because it turned out LFTB was a godsend. It was the right place, right time: in the middle of what might be called the "fat revolution"—a shift in dietary habits launched in 1977 with Senator George McGovern's landmark "Dietary Goals for the United States," that urged Americans to eschew all forms of cholesterol and fat. Fatty cuts of meat were to be avoided—pork became "the other white meat" in an effort to adjust to this new world order—and leaner burgers were a good way for a red-blooded American man to align his appetites with his health concerns.
LFTB, high in protein, could be added to fatty ground beef to bring down the protein-fat ratio. And in the 1990s, a tool to get, say, an 80-20 shipment of ground beef to 90-10 was a huge competitive advantage. Others—primarily Cargill (which calls its version "finely textured beef")—would get in the game, but BPI had a massive lead.
After the Jack in the Box E. coli 0157:H7 outbreak in 1993 (which had nothing to do with BPI), the company went to work on a system to ensure its meat was untainted. Eventually, it added a processing step that treats the LFTB with an ammonium hydroxide gas and then flash-freezes it. Ammonium hydroxide gas had already been approved by the Food and Drug Administration and was classified as a Generally Recognized as Safe (GRAS) substance, and studies commissioned by BPI found that, by temporarily raising the pH of the meat to higher-than-normal levels, it could kill pathogens, including disease-causing bacteria like E. coli. The company submitted its process to the USDA and was granted approval in 2001.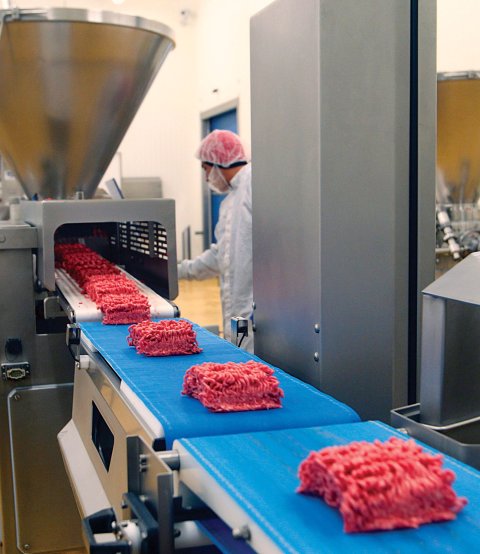 BPI's decision to test for bacteria was, again, ahead of trend; the USDA didn't begin testing hamburger meat sold to the general public for pathogens until 2007.
In his 2009 report, Moss claimed he had some new facts that showed LFTB wasn't as safe a product as the industry—and industry regulators—had made it out to be. Between 2005 and 2009, he reported, school lunch program testing had found E. coli three times and Salmonella 48 times in BPI's meat (testing also showed that ground beef containing LFTB was four times more likely to contain Salmonella). He also cited a 2002 internal email sent by Gerald Zirnstein, a USDA microbiologist and investigator at the time, in which Zirnstein called LFTB "pink slime."
The dominoes began to fall.
On April 12, 2011, ABC aired an episode of Jamie Oliver's Food Revolution on which Oliver walked a studio audience (many of whom looked on the verge of emptying their stomachs) through a rudimentary version of BPI's process. It was more theater than science: Oliver took a bunch of primal beef cuts, put them in a laundry drying machine, dumped liquid ammonia on them, and then put them through a meat grinder and called the result "pink slime."
In early 2012, McDonald's and other consumer brands announced they would no longer use LFTB in their hamburgers. On March 6, 2012, Bettina Siegel, a former lawyer and founder of The Lunch Tray, a blog focused on childhood nutrition, started a Change.org petition calling for the USDA to stop the use of LFTB in ground beef destined for school food. "Consumers vote with their dollars and corporations listen," Siegel tells Newsweek, "but almost 20 million kids eat school lunch every day solely because they're economically dependent upon school meals. Those kids have no voice and no choice about what they're served."
Her petition title? "Tell USDA to STOP Using Pink Slime in School Food!"
A day later, ABC's World News With Diane Sawyer began a multipart investigation into LFTB, with Sawyer and investigative reporter Jim Avila continually calling the product "pink slime" and "filler." Zirnstein, the former USDA investigator cited in the Times story, came on ABC to call the stuff "an economic fraud" and a "cheap substitute" on-air. As the ABC series progressed, the USDA was bombarded by media and public requests for information on pink slime. At first, no one seemed to know how to respond—employee emails (acquired under a Freedom of Information Act Request) show internal division about the safety of LFTB. Some expressed surprise and disgust:
"The thing that gets me is why do we learn about products like this through the news media and not from the agency?" wrote one meat inspector (whose name was redacted—as were most).
"I don't agree with allowing LFTB (lean finely textured beef), a.k.a. pink slime, to be called beef," wrote another inspector. "It's a cost cutter, plain and simple.… it should be on the label as it is and not called beef."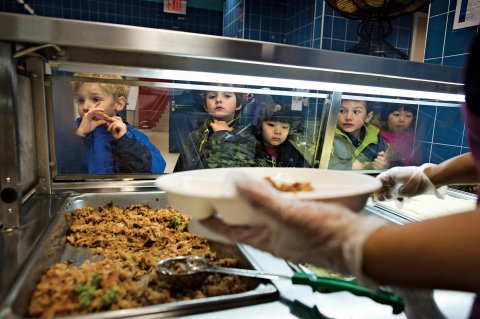 But others were much more positive. "I always found it to be a strange process, but I'd still eat the beef," wrote one inspector. "Pink slime is not an adulterant," said another employee of the USDA's Food Safety and Inspection Service (FSIS). "It is a meat product, and all packaged meat pretty much has it and has had it for years. The only issue now is that someone saw it and reacted unfavorably. The slime is actually meat that is processed more than ordinary meat like ground beef."
As the days passed, their tone moves from confusion and concern to frustration to cynical humor. In one email chain about an upcoming company retreat, one FSIS employee asked another "Can you bring some pink slime with you?" In another email chain a couple of district supervisors had an emoticon-laden exchange in which they joked, "Personally I've always been partial to green slime myself!" and "I understand that can also be used for fuel?"
While the regulator debated internally, consumer-facing beef purveyors had no choice but to respond, and fast. Burger King, Kroger, Safeway and Wal-Mart were among many others that made announcements in mid-March that they would no longer carry any products containing LFTB. By March 15, Seigel's petition had 200,000 signatures, and the USDA announced that starting in the fall of 2012, school districts would be given the choice of purchasing beef with LFTB or beef without (which cost 3 cents more per pound).