As cases of monkeypox continue to appear in numerous countries, and after it was detected in semen, many have questioned if the virus is transmitted through sexual intercourse.
On Wednesday, officials from WHO, including the health agency's incident manager for monkeypox, Catherine Smallwood, were asked about recent reports that the disease was found in the semen of some patients in Italy.
"In terms of some of the findings in semen, as was published last week, there are some patients among whom had semen tested for the virus and come back positive, so that's something we're looking at," Smallwood said in response.
"It doesn't change our assessment of the current transmission routes that we're seeing at the moment, which are very much largely based on very close physical proximity between individuals, skin-to-skin contact, skin-to-mouth, and that's really what's driving the transmission at the moment."
Smallwood continued, "However, in terms of our recommendations for patients who have monkeypox, once all of the signs and symptoms of monkeypox, including the complete resolution of the rash and the scabs has resolved, we still recommend patients to practice safer sex with the use of condoms for up to 12 weeks as a precautionary measure, while we further understand the presence of virus in semen."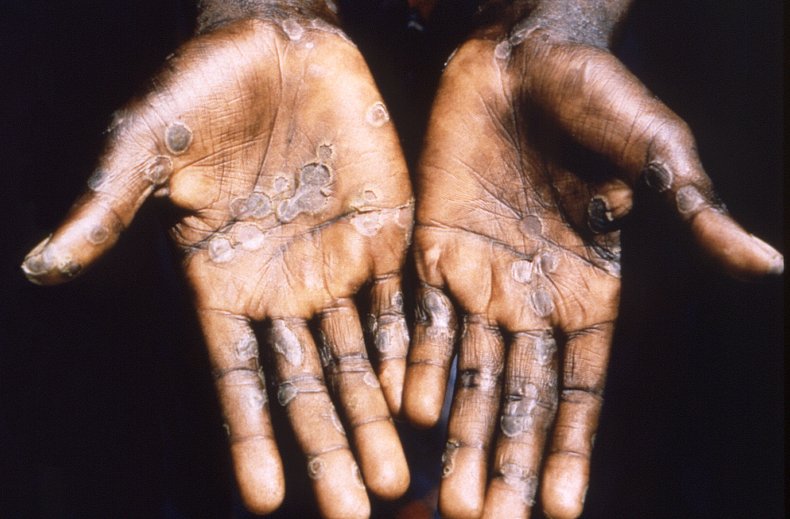 According to a recent update from the WHO, since May 13, 28 WHO member states have reported at least 1,285 cases of monkeypox, "where monkeypox is not usual or has not previously been reported."
While Smallwood noted that the main was monkeypox is transmitted to different individuals is through close physical contact, the recent update from the WHO notes "The modes of transmission during sexual contact remain unknown; while it is known that close physical contact can lead to transmission, it is not clear what role sexual bodily fluids, including semen and vaginal fluids, play in the transmission of monkeypox."
However, Andy Seale, a WHO advisor on sexually transmitted diseases, previously said, "Many diseases can be spread through sexual contact. You could get a cough or a cold through sexual contact, but it doesn't mean that it's a sexually transmitted disease."
The U.S. Centers for Disease Control and Prevention (CDC) also issued a recent update on the current transmission of monkeypox. The update listed several examples of how monkeypox can spread, but noted that its transmission through "contact with semen or vaginal fluids," is still currently unknown.
According to CNBC, last week, CDC Director Rochelle Walensky told reporters that the bodily rash caused by monkeypox could look similar to syphilis or herpes.
"It's important to be aware that monkeypox cases may present similar to some sexually transmitted infections and could be mistaken for other diagnoses," Walensky said, according to CNBC. "Health-care providers should not rule out monkeypox just because a patient has another diagnosis or another STI."
Newsweek reached out to the WHO for further comment.
About the writer
Matthew Impelli is a Newsweek staff writer based in New York. His focus is reporting social issues and crime. In January 2023, Matthew traveled to Moscow, Idaho where he reported on the quadruple murders and arrest of Bryan Kohberger. Matthew joined Newsweek in 2019 after graduating from Syracuse University. He also received his master's degree from St. John's University in 2021. You can get in touch with Matthew by emailing m.impelli@newsweek.com. Languages: English.