Can the Myth of Fetal Pain Topple Roe v. Wade?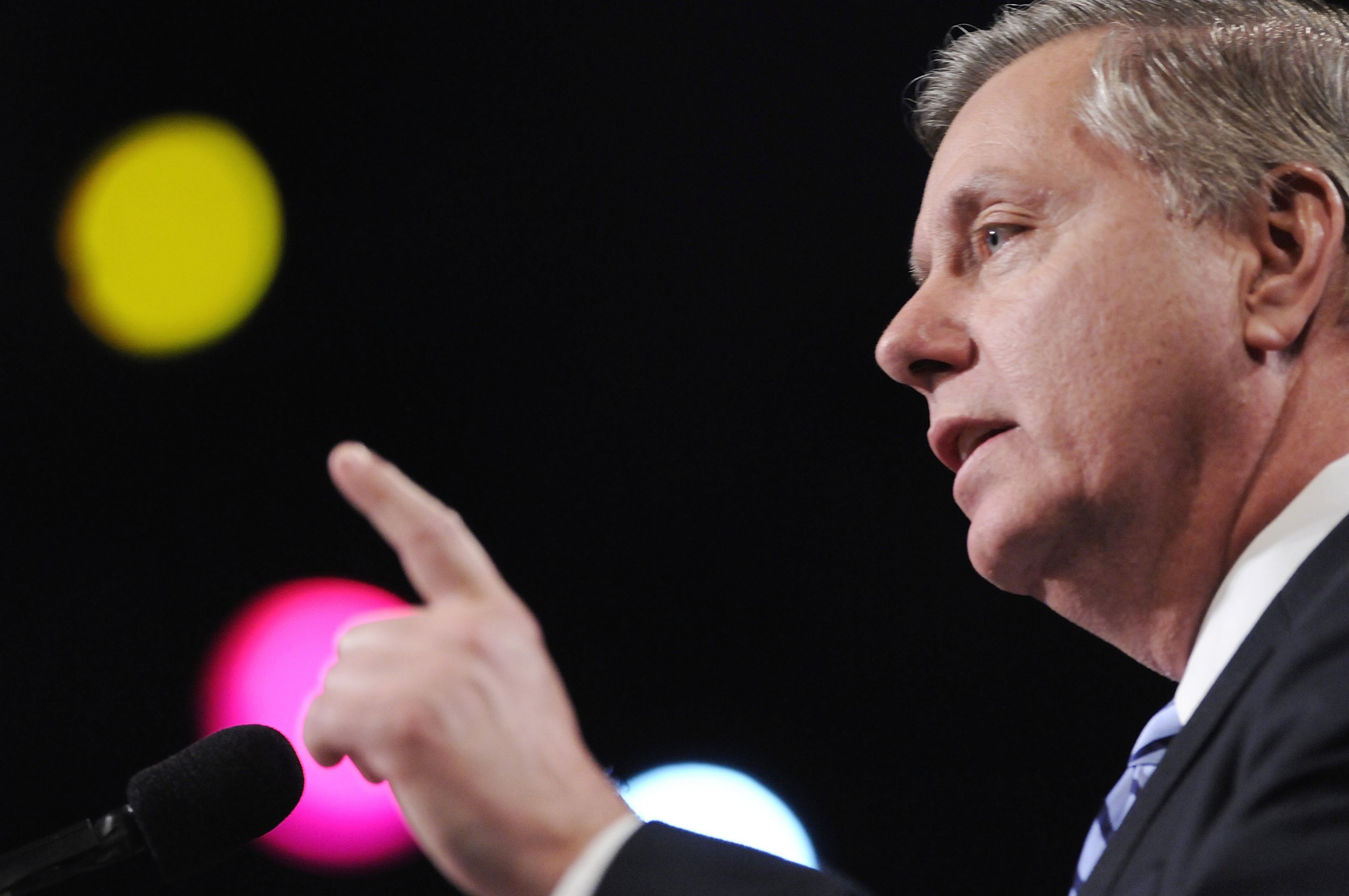 When South Carolina Republican Senator Lindsey Graham introduced legislation last week to ban abortions after 20 weeks of pregnancy, he insisted it was a sincere expression of his beliefs, and not a cynical response to the three primary challengers questioning his commitment to conservative values.
Even though Graham's bill has little chance in the Democratic-controlled Senate, many in the GOP see it as a brilliant political move. (The premise of the bill is that a fetus feels pain at 20 weeks – a scientifically unproven assertion – so abortion should be banned four weeks earlier than the hard line of fetal viability drawn by Roe v. Wade.) Republicans think Graham's bill is a big win for their conservative, Christian base that doesn't scare the political center; anti-abortion folks see it as an incremental step toward an outright ban; and the more moderate crowd is susceptible to the emotional appeal of protecting a 5-month-old fetus, even if they support Roe v. Wade.
Graham didn't invent the 20-week strategy. He is just the latest (and biggest) name to sign on to such legislation, which many state legislatures have passed since 2010. A similar ban was passed by the House of Representatives in June of this year, but its prospects for passage in the Senate are slim. No matter, Republicans see it as a winning strategy.
"I think there's significant support across the country for the idea that after 20 weeks, abortion should be significantly limited," Sen. Marco Rubio, R-Fla., told the New York Times this summer, when he was considering introducing a 20-week ban. He is one of many co-sponsors on Graham's bill. It is no coincidence that both Graham and Rubio are feeling pressure from the conservative wing of their party.
When Republicans took control of 26 state legislatures in 2010, they began passing many bills to restrict access to abortion, from draconian regulations for clinics to the hotly-debated bills requiring women to undergo invasive vaginal ultrasounds. While most of those laws are within –sometimes just barely – Supreme Court precedent on acceptable regulation of abortion, fetal pain laws are in direct violation of Roe v. Wade because they ban abortion before the fetus is viable. A dozen states passed such bans.
Fetal pain legislation originated with the anti-abortion group National Right to Life, which wrote draft legislation it then handed to conservative state legislatures. One after another, Republican-controlled states began passing versions of the law, women's health groups started fighting it, and the courts began to take on the issue. After the 9th Circuit Court of Appeals struck down Arizona's fetal pain law earlier this year, the state petitioned the Supreme Court to uphold it. The high court has yet to decide whether it will hear the case, but pro-choice advocates believe it will decline. The ultimate goal of pro-life advocates is to get the Supreme Court to rule on the fetal pain issue, because they hope conservative justices will use fetal pain to amend or overturn Roe.
"It really makes sense to look at [fetal pain laws] as part of the overall onslaught on the right," said Julie Rikelman, litigation director at the Center for Reproductive Rights, which is involved in the Arizona case. "The groups that support these laws, that draft the model legislation that they're based on, the politicians that propose them--they are all united in their goals to make abortion illegal in the United States."
While the public is largely split on the issue of abortion, pro-life politicians and advocates believe they hold the moral high ground when it comes to abortions later in a pregnancy. But Planned Parenthood has polling to suggest that voters will take their side when they hear the stories of women who are seeking abortions at this later stage. Only 1.5 percent of abortions are performed after 21 weeks, according to the nonpartisan Guttmacher Institute, and often women who elect to have these later abortions do so because of severe fetal abnormalities, which doctors often detect at around the 20-week mark. This is where pro-choice groups think they can win over voters: the woman who wanted to have a child only to learn that her fetus was developing in such a way that is ultimately incompatible with life.
According to Planned Parenthood's August poll, the public is on their side. It showed that a solid majority of voters believe abortion should be legal after 20 weeks when the mother's health was at risk, when the family's circumstances called for ending the pregnancy or when there were severe fetal abnormalities.
When Graham announced his bill, NARAL Pro-Choice America released a one-minute ad on national cable featuring a woman named Dana, who decided to have an abortion after 20 weeks when she realized the fetus had severe abnormalities. "As a mother, I didn't want to bring this child into the world only for her to exist in immense pain," Dana says in the ad. "Being able to come to a decision that was right for us is really what's important here. And that's not for a legislator to decide."
Pro-choice advocates believe that Dana and stories like hers will trump the 20-Week gambit. "Once you start talking to people about the consequences of these [laws], they change their position very, very quickly," says Democratic pollster Geoff Garin, who conducted the poll on 20-week abortion bans for Planned Parenthood over the summer. "You put them in a commercial, and the election's over."