Can Netflix Reinvent Movie-Watching Again?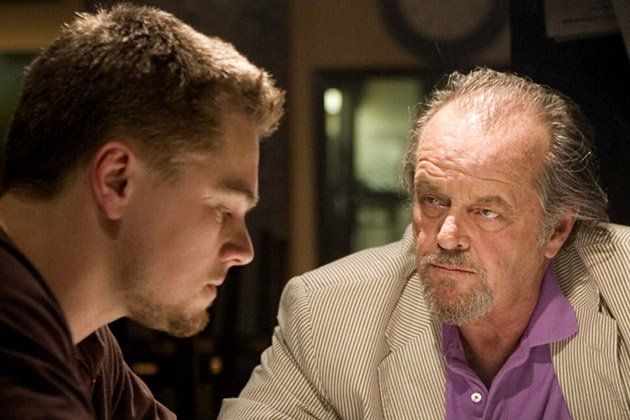 The Onion got it exactly right.
"A new tourist destination," intones an anchor for the fake news site in a 2008 report, "is showing visitors the difficulties life held for Americans in the past." The deadpan satire goes on to reveal a historically accurate "Blockbuster museum," à la Colonial Williamsburg, where tourists marvel at the bygone annoyances of "an archaic system called 'renting.' " Says one character, "What's so poignant about this time is the uncertainty. When you get to the Blockbuster, are they going to have your video? Did someone else 'rent' it? Is there going to be a line?…It's really amazing that people had to go through so much to get a movie."
If the era of driving to a bricks-and-mortar video store with a spotty selection—and possibly paying late fees for the privilege—seems antiquated to the point of Onion-worthiness, we have Netflix to thank. Founded in 1997, the Los Gatos, Calif., company upended the movie-rental industry with a subscription model that let customers keep DVDs as long as they wanted, mailing them back and forth to centralized warehouses in iconic red envelopes. Those distribution centers beat up Blockbuster in two ways: they cost less to operate than retail storefronts, and they gave Netflix the space to build an enormous catalog of more than 100,000 movies and TV shows.
For an example of the Netflix value proposition, consider the TV series Friday Night Lights. Depending on where you live, renting all four seasons at Blockbuster might cost about $40 (assuming some fees), plus gas and time. Purchasing the set at Best Buy runs $100. A Netflix subscriber can get them in the mail, two discs at a time, for $14 a month. Like the Dillon Panthers, that's unbeatable.
But simply being cheaper doesn't explain Netflix's runaway success. In one annual survey of customer satisfaction with online retailers, Netflix has ranked No. 1 six years in a row, ahead of even Apple and Amazon. How is this possible, for a company that's basically the entertainment branch of the United States Postal Service?
The biggest component is the intuitive, well-organized Netflix Web site, which lets customers build queues of the titles they truly want to see instead of merely what happens to be in stock at the local rental store. The site's secret weapon is an intelligent recommendations engine. If users rate movies on a scale from one to five stars, the engine can suggest similar films or shows by mining out a viewer's preferences for certain actors, directors, genres, and other factors, producing eerily accurate quantifications of personal taste, with descriptions such as "critically acclaimed visually striking cerebral movies," "feel-good movies from the 1980s," or "dark movies starring Al Pacino." Netflix's innovations have allowed the company to thrive as a business. With revenue of $1.67 billion, Netflix boasted $116 million in net income in 2009, a 40 percent increase over the prior year. Its stock price has climbed 116 percent in 2010. Blockbuster, which unveiled an imitation DVDs-by-mail plan in 2004, was last week delisted from the New York Stock Exchange, unable to keep its share price above $1. There has been widespread speculation that the company will enter Chapter 11 this year.
Having grown along with the proliferation of cheap DVD players into the nation's homes, Netflix is now betting its future on yet another sea change in the way Americans get their movies, one that runs directly counter to the product the company is best known for. In May the company published a corporate strategy presentation online that predicted DVD shipments would begin to shrink in as soon as four years as consumers turn to broadband Internet service to deliver more and more of their entertainment needs. CEO Reed Hastings says he saw the shift coming as far back as the company's founding, in 1997. "That's why we named the company Netflix, and not DVDsByMail.com," Hastings says. Now everything the company does is geared toward a day when getting DVDs in the mail will seem as old-fashioned as driving to a video store. In 2007 Netflix debuted a service that allows subscribers to watch streaming video feeds through its Web site. Today thousands of titles can be beamed to an enormous range of Netflix-enabled screens and devices, including set-top boxes, the iPad and iPhone, and, increasingly, new HDTVs themselves.
This fight won't be as easy as the last one. Instead of stodgy Blockbuster, Netflix's new rivals in the movies-over-the-Internet game are the likes of Apple, Amazon, and Hulu. One asset in the company's favor is that Netflix has long been a darling of the innovation community. Chris Anderson, the editor of Wired, made Netflix a centerpiece of his influential best seller The Long Tail, about the business genius of selling a few copies of a lot of things. In 2006 the company announced a $1 million Netflix Prize, a crowd-sourced competition to analyze a gigantic data set of 100 million movie rankings and improve the site's recommendation tool by 10 percent. The winning team was stocked with Ph.D.s from AT&T Labs and machine-learning experts from around the world. In addition to getting a better prediction engine, of course, Netflix reaped untold millions in free publicity. It's a company that seems to attract good will with ease, resulting in some unusually harmonious business arrangements. Instead of inking an exclusive deal with just one of the three major gaming consoles, which compete fiercely with each other, Netflix is available on the Xbox 360, PlayStation 3, and Nintendo Wii. And although Netflix and Apple are rivals in important ways, last month Hastings appeared on stage with Steve Jobs at the official launch of the iPhone 4, demoing the device's brand-new Netflix app. Apple wants to get as big a chunk of the nascent streaming-movies market for itself as it can, but with Netflix so popular, the two companies will have to cooperate at least a little.
As Netflix rides out the DVD-to-streaming transition, Hastings is watching his entertainment both online and off. Last week he screened episodes from the third season of Chapelle's Show: The Lost Episodes via the Netflix streaming service; the night before was Mad Men on DVD. And yes, he has seen that Onion video that eviscerates his old nemesis. "It's easy to take potshots at Blockbuster today, and that's a funny potshot, but we're really focused on the big opportunity, and the big threats, around streaming," Hastings says. Given the Netflix track record, it should be a compelling tale.