Third in the NFC North, probably needing to win out and with a bunch of teams to jump over even if they do that, the playoffs look a long way off right now for the Green Bay Packers.
But when you've got No 12 on your team, there's always a chance.
Aaron Rodgers, the NFL's best quarterback—including Tom Brady—broke his collarbone against the Vikings on October 15. The Packers put the two-time M.V.P. on injured reserve, ensuring he can't return before Week 15 against the Panthers.
In Rodgers's absence, Mike McCarthy's team has lost four of its past six games with Brett Hundley under center. An overtime win over the Tampa Bay Buccaneers at Lambeau Field on Sunday probably kept Green Bay's dim playoff hopes alive.
Rodgers practised again for the first time on Wednesday, and received glowing reviews from Hundley and his Pro Bowl wide receiver Jordy Nelson.
"He throws the ball unlike any I've ever seen," Hundley told ESPN. "Still slinging it."
Nelson was even more succinct. "He looks like himself," Nelson said.
Nelson and the Packers' other top wideouts have struggled with Hundley throwing to them. The 24-year-old U.C.L.A. product threw 22 times against the Buccaneers for 13 completions and zero touchdowns. The Packers relied on a bruising ground game instead, with Jamaal Williams rushing 21 times for 113 yards.
Davante Adams was alone among the Packers' receiving corps in prospering against Tampa Bay, catching four passes for 42 yards. But despite his relative success with Hundley, Adams has given the pithiest explanation in a long time for Rodgers's brilliance.
Writing in The Players' Tribune on Wednesday, Adams tells a story from his rookie season in 2014. It starts off in a pretty standard way—"The adjustment from college to the NFL was no joke," Adams writes. "Everything's just a lot more in the NFL—more physical, more fast, more strong."—but then goes on to describe the brutal mental process that constitutes learning your trade as a receiver under Rodgers.
"It was Oct. 2, 2014, my fifth game as a Packer," he writes. "We were playing the Vikings at Lambeau. Aaron called a play, and I knew—man, I just knew—that I wasn't getting the ball."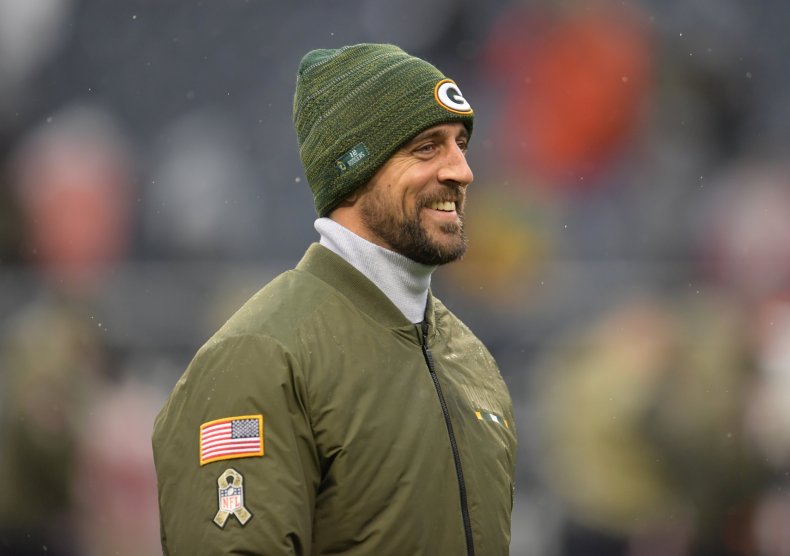 The play broke down, and Rodgers cycled through his progressions and looked for Adams. Being a rookie, Adams hadn't run his route properly.
"After the play, Aaron looked over at our offensive coordinator and pointed at me," Adams recalls. "He made a yanking motion with his arm—like, Take this dude off the field. I spent the next eight plays on the sidelines."
It's this kind of ruthlessness that makes Rodgers a future Hall of Famer. The Packers can't get him back soon enough.
Uncommon Knowledge
Newsweek is committed to challenging conventional wisdom and finding connections in the search for common ground.
Newsweek is committed to challenging conventional wisdom and finding connections in the search for common ground.
About the writer
Sportswriter at Newsweek.