Can Part-Time Employees File for Unemployment Under CARES Act?
Amid the coronavirus pandemic, a number of new federal policies has been implemented, including the $2 trillion Coronavirus Aid, Relief and Economic Security (CARES) Act. It has part-time workers wondering if they could apply for unemployment.
Enacted last month, the CARES Act expands unemployment insurance coverage and increases benefits to people whose employment status has been impacted by COVID-19. The expansion of people who can now collect unemployment includes self-employed workers, such as independent contractors, freelance workers and gig workers. Unemployment will also be extended to those seeking part-time work as well as people who do not have enough work experience.
When it comes to a part-time worker, their ability to collect unemployment depends on the specific state they live in and how many hours work in a week. For example, in New York State, a part-time worker can receive partial unemployment benefits based on their weekly earnings. "If you work less than four days in a week and earn $504 or less, you may receive partial benefits," according to the New York Department of Labor.
It is also a similar situation for someone who has their hours reduced, making them a part-time employee due to the coronavirus.
The CARES Act does exclude two groups of workers from receiving unemployment: those who have the ability to work from home with pay, and those who are currently receiving paid or sick leave.
The legislation will provide laid-off, furloughed and other workers included in the expansion a minimum of half the average unemployment benefit in their respective states. According to the Center on Budget and Policy Priorities, the average weekly unemployment benefits nationwide were $387 in February. The amount differs in each state, which can be as low as $215 in Mississippi and as high as $550 in Massachusetts.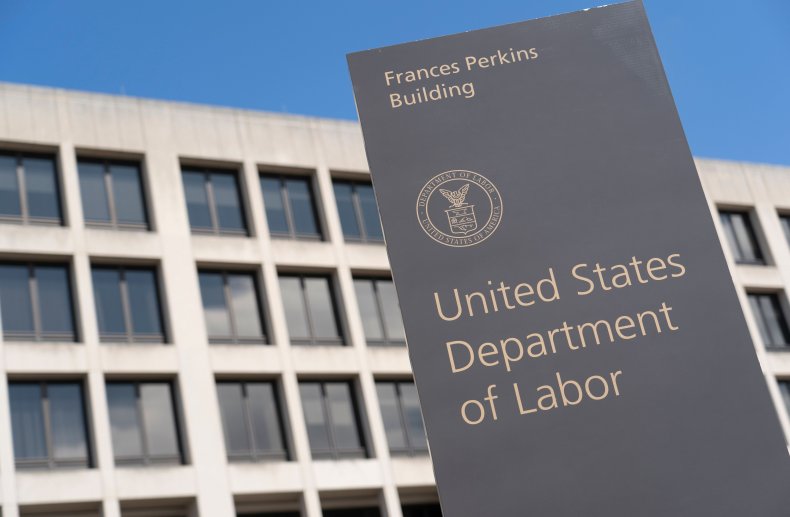 The spread of the virus has prompted many states to force nonessential businesses to close, sparking over 10 million Americans to file for unemployment over the past two weeks, according to the U.S. Department of Labor.
With many having already lost their jobs and filed for unemployment, some economists forecast that the jobless rate will drastically increase. On March 30, economists at the Federal Reserve Bank in St. Louis projected that 47 million American will become unemployed, which would translate to a 32.1 percent unemployment rate – more than 7 percentage points higher than the unemployment rate during the Great Depression.
As of Thursday there have been over 226,000 confirmed cases of COVID-19 in the United States, including more than 5,300 deaths, according to a tracker provided by Johns Hopkins University.