Can Prince Charles Learn From Past Royal Sex Scandal as Aide Back in Firing Line?
Prince Charles faces an uphill battle to protect his reputation against cash-for-honors allegations as the errors of a past scandal from 20 years ago hang over him.
Michael Fawcett resigned from Charles' service for the third time last weekend, albeit temporarily, as The Prince's Foundation conducts an investigation.
The probe will examine allegations that he offered to help a Saudi billionaire who had donated to Charles' charity empire secure a knighthood and British citizenship.
The claims come six months after Charles survived Meghan Markle and Prince Harry's Oprah Winfrey interview with his reputation mostly intact, polling suggests.
Unlike Meghan and Harry's emotional bombshells, this scandal is financial, technical and dry to read—all the classic hallmarks of serious investigative journalism.
However, the crisis heaps new pressure on the prince even as Queen Elizabeth II is due to celebrate her Platinum Jubilee next year and as the moment the crown passes from mother to son gets inevitably closer.
The Prince of Wales has been reported to police over the allegations and so has Fawcett, with officers yet to determine whether they will investigate.
This week, Charles' office went on the record to deny his involvement but the road ahead may still remain difficult—not least because the history with Fawcett goes back decades.
The more commonly referenced scandal relates to allegations he sold royal gifts which gave rise to an internal inquiry in 2003.
Conducted by Sir Michael Peat, it found no evidence of financial impropriety, though Fawcett resigned nonetheless.
Months later, in November 2003, another scandal erupted with claims of a sexual incident in Charles' household, which were strongly denied at the time.
While no truth to the allegations was ever established, Charles and Fawcett were both criticised for their handling of the crisis.
A report in The Guardian described how Fawcett initially fanned the flames by seeking a privacy injunction, which turned the story into a debate about free speech.
When a further court ruling cleared The Guardian to report that Fawcett had sought the injunction, Charles' office went on the record to deny the claims, pouring more fuel on the fire.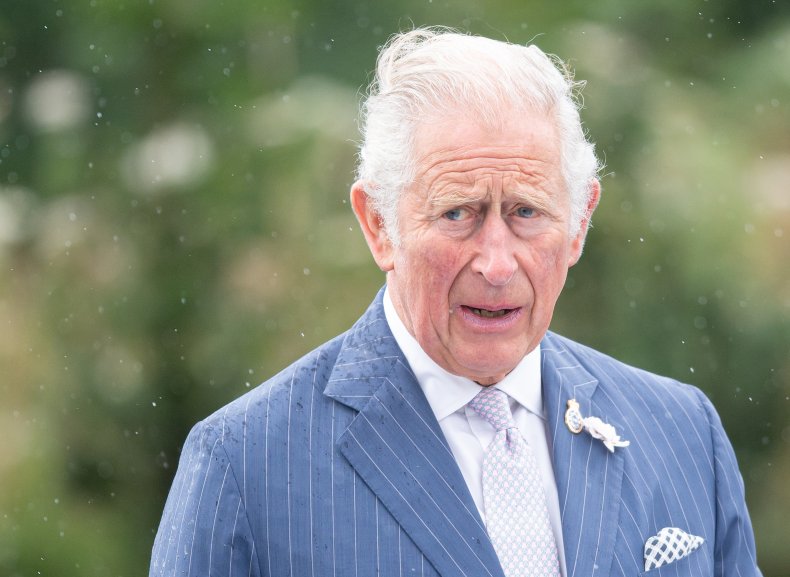 A report in The Guardian in 2003 described how Charles decided to go public after a phone call with private secretary Michael Peat.
The newspaper article read: "Hours later Peat went on television in London to confirm that the prince was at the centre of the undisclosed scandal the palace had worked so hard to suppress.
"Peat said the allegation against the future king was the 'risible' fantasy of a man with drink and mental health problems. But Peat talked about the unspecified claim so much, few viewers were left in any doubt it was of a sexual nature and involved the prince and a royal servant."
The dilemma on both occasions was the same—how much to fight back and how much to allow allegations of sleaze to wash over the prince and his staff.
In 2003, Charles chose to fight and was accused of turning a half-baked account into an international scandal reported on by the world's media.
Harry and Meghan chose to fight too, in March, though since their Oprah bombshell their popularity in the U.K. has reached a record low.
After the CBS tell-all the queen chose not to fight, defaulting to her famous never explain, never complain approach so vehemently criticised by the Duke and Duchess of Sussex.
Elizabeth expressed sympathy for the couple, acknowledged briefly that "some recollections may vary" and then left the matter there.
Charles suffered a brief dip in his approval rating from 47 percent to 40 percent but was back up to 45 percent by the summer, according to a popularity tracker by pollsters YouGov.
This time, the prince appears to have weathered an initial round of media coverage which has now gone quiet.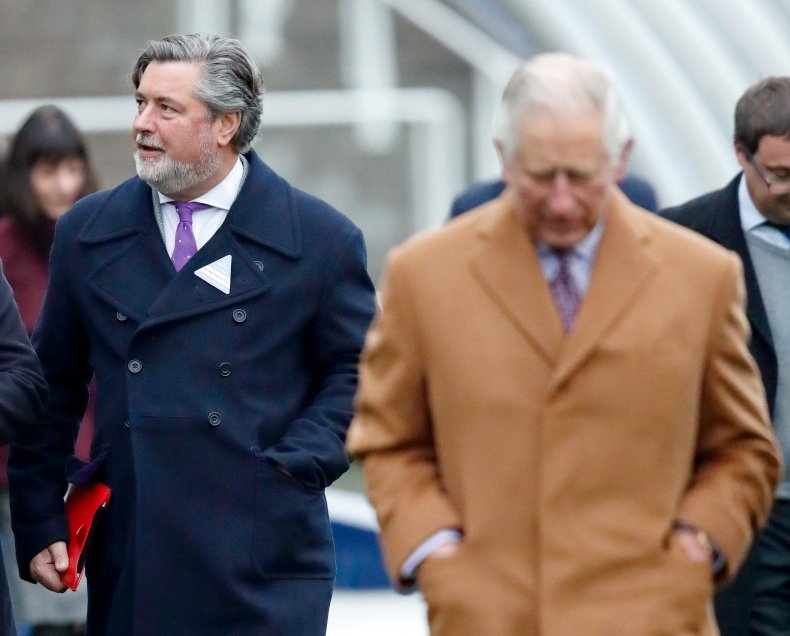 On Monday night, Clarence House went on the record to deny Charles had any knowledge of the allegations.
A spokesperson said: "The Prince of Wales has no knowledge of the alleged offer of honours or British citizenship on the basis of donation to his charities and fully supports the investigation now underway by The Prince's Foundation."
However, the decision by the police on whether to investigate still hangs over him and Fawcett, meaning more pressure could be lurking around the corner.
If the scandal does not simply fizzle out, the pressure will be all the greater for the fact Charles' has brought Fawcett back into the fold twice before.
One of those times was after the unproven allegations of financial impropriety, when the investigation by Sir Michael Peat raised concerns about Fawcett's treatment of royal staff.
Peat's 2003 report reads: "It became apparent when interviewing staff, suppliers and others that Mr. Fawcett was not liked by some. His perceived position of influence combined with what many asserted to be on occasion an overly robust approach was commented on.
"He was acknowledged to be extremely good at his job in organising functions and in 'getting things done'; but his manner of ensuring that things got done had, apparently, on some occasions in the past caused offence.
"We mention this not in any way to impugn Mr. Fawcett, but to try to understand why allegations may have been made against him."
The challenge is now for Charles to establish how to handle this scandal better than previous ones at a point when it is precisely his judgement that is in question.
Newsweek has contacted Clarence House for comment.