Can Putin Disentangle Himself from Ukraine?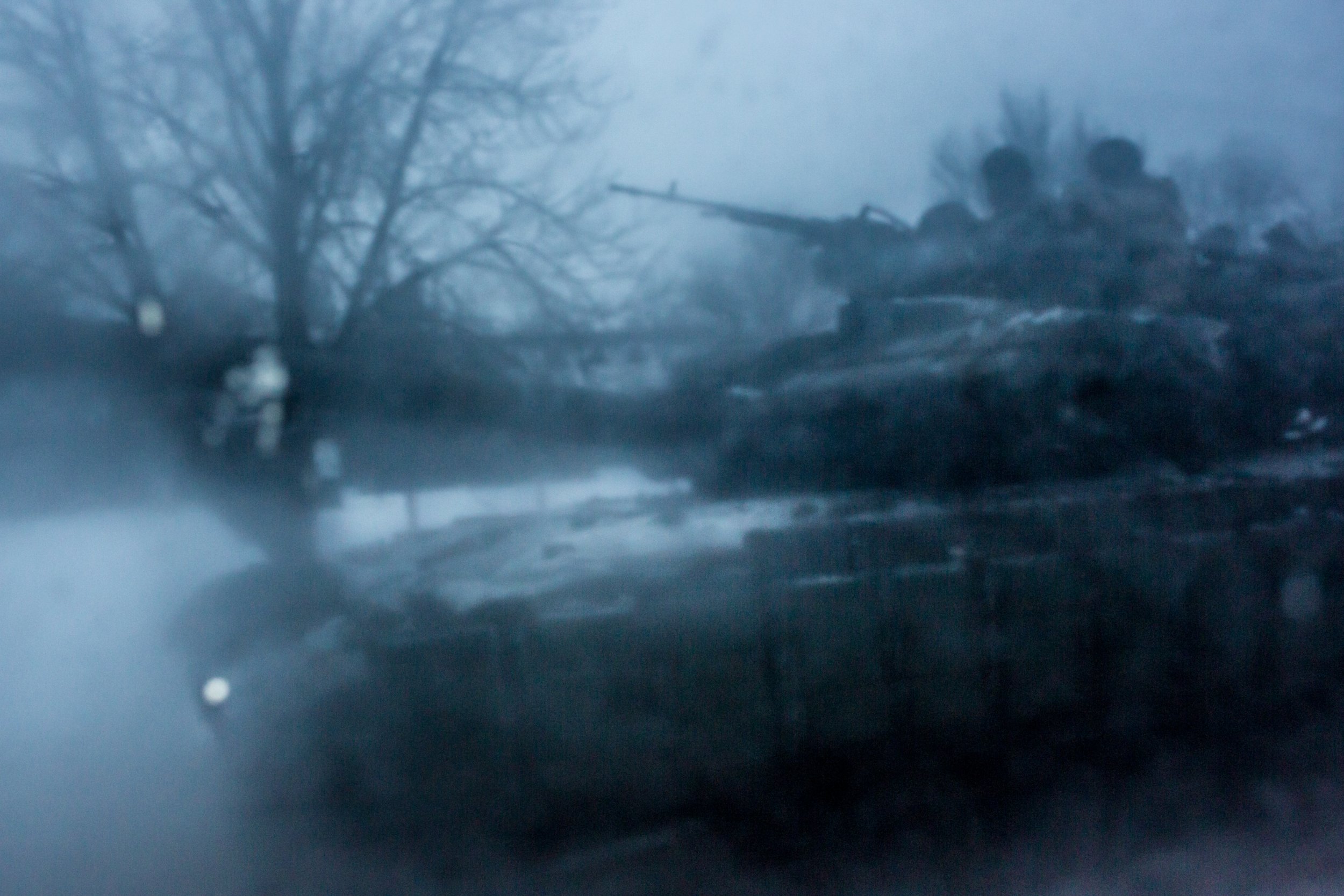 This article first appeared on the American Enterprise Institute site.
The sharp increase in combat in southeastern Ukraine has sparked headlines that Vladimir Putin is "testing Trump."
This may be true. But another explanation is that the Russian president has no choice but to escalate in order to secure a "win" in Ukraine, which is a key pillar of his regime's domestic legitimacy.
But then again, he may have already concluded (or will soon) that an endless war of attrition against an increasingly competent and proactive Ukrainian army will become prohibitively costly, both politically and economically.
This gives the U.S. leverage—and an opportunity to turn the tables on Putin and "test" him in Ukraine.
The new dynamics in the conflict that might press Putin to change his outlook are the growing economic and military costs of Russia's Donbass puppets, the improved and more aggressive Ukrainian army, and the strong resolve of the Ukrainian population to recover occupied territory.
The war-torn Donbass was a lawless "mafia state" before Russia's 2014 invasion and is even more so now. It is beset by political assassinations, including those of many of the original leaders of the rebellion, most likely murdered by Russia's Federal Security Service to shore up Moscow's control over the enclave. Putin does not want to rebuild or govern the shattered region and would rather have Ukraine deal with it.
Second, Russia invaded Ukraine in the summer of 2014 to save the separatists from the then-small and disorganized Ukrainian army. Today, the separatists' ability to withstand a hypothetical Ukrainian offensive—especially if the United States finally gives Ukraine modern defensive weapons and technology—without the backing of Russian troops (and the risk of Russian casualties) is unknown.
Related: While Trump fiddles, Putin steps up the war in Ukraine
As a result, for the first time in over two and a half years, Putin is facing a tough dilemma: status quo support of Donbass proxies at the cost of Russian casualties, the economic strain of propping up the region and the continuation or possible increase of Western sanctions—or backing down and facing the domestic political blowback of having "lost Ukraine."
There is, however, a third option that gives the U.S. leverage: abandoning the failed charade of the Minsk II "process" and unilaterally facilitating a phased withdrawal of Russian troops and the disarmament of its proxies, perhaps accompanied by face-saving devices such U.N.-observed demilitarization of the region, elections supervised by the Organization for Security and Co-operation in Europe and greater regional political autonomy—all with undisputed Ukrainian sovereignty over the Donbass and its border with Russia.
Given that large majorities of Ukraine's population want to retake Crimea and the Donbass from pro-Russian separatists and broadly support joining NATO in an upcoming referendum, the U.S. is in a unique position to "deliver" Ukraine's agreement along these lines.
With a sluggish economy and presidential elections in 2018, Putin may decide that escalation is the only option for his regime's stability, which increasingly rests on patriotism stirred up by foreign interventions.
Still, testing Putin is something that the Trump administration may want to try, while making it very clear to Moscow that the alternative to a phased withdrawal of its troops from Ukraine and disarmament of its proxies would be sharply increased support for the Ukrainian army and significantly greater pain for Russia should it choose to continue its aggression.
So yes, Donald Trump's Ukraine "test" may be imminent. But so could Putin's.
Leon Aron is a resident scholar and the director of Russian studies at the American Enterprise Institute.