Can Ramadan Be Postponed? What You Need to Know About This Year's Holiday
During the Islamic holy month known as Ramadan, which starts today and lasts until May 22, many will decrease their usual social gatherings and limit physical contact due to the coronavirus outbreak, but the holiday itself has not been officially cancelled.
During the next 30 days, Muslims will be fasting during daylight hours. Foods, drinks, and water are not permitted to be taken from dawn to sundown. Fasting is observed as a reflection of those who are currently suffering.
There are exceptions for Muslim followers though made in special cases. If a person is pregnant or suffering from a severe illness, then they are exempt from fasting. Since March, mosques across the Middle East have closed their doors, due to pandemic concerns.
On the last day of Ramadan, the 24-hour feast of Eid al-Fitr is celebrated with family and friends. Worshippers typically decorate their homes with lights and decorations. If lockdown is still place for the rest of May, the families will have to cancel the annual festivities and settle for video chats instead.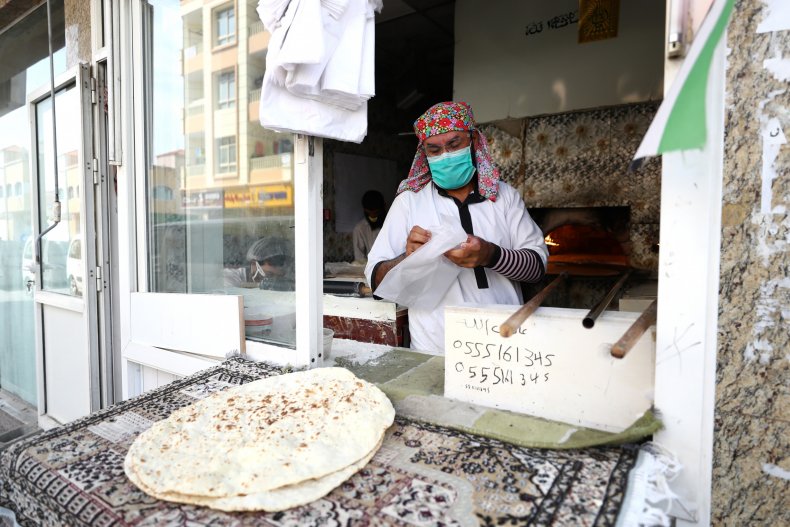 After the daylight hours are over, religious followers would then spend their evenings at a restaurant or at the mall. But due to lockdowns to prevent the spread of the coronavirus, people are feeling the stress of leaving their homes. Business are suffering because money isn't being exchanged.
Sameer Mazhar Abbasi, who runs a restaurant in Karachi, Pakistan, recently told Turkish state international news site, TRT World, "We have paid salaries for this month, but going forward it can become difficult for us."
"Even if the lockdown is lifted, I don't think people will right away rush to restaurants because of the fear of getting infected," added Abbasi.
During these difficult times, the faithful will have to make changes that may feel uncomfortable, but they are necessary to stop the spread of infection.