Can Robotic Bees Replace the Real Thing? Walmart Files Patent for 'Pollination Drone'
Walmart has taken the first step to ensuring foods such as apples, pumpkins and almonds remain on shelves in the event of a bee extinction.
Earlier this month, Walmart filed a patent for a "Pollination Drone" that would be capable of pollinating flowers and crops the same way a bee would. The drone would be fitted with cameras and sensors to identify pollen in one flower before taking it to another.
The robo-bees would also have "sticky bristles" that can extract the pollen and keep it held until the Pollination Drone arrives at another flower.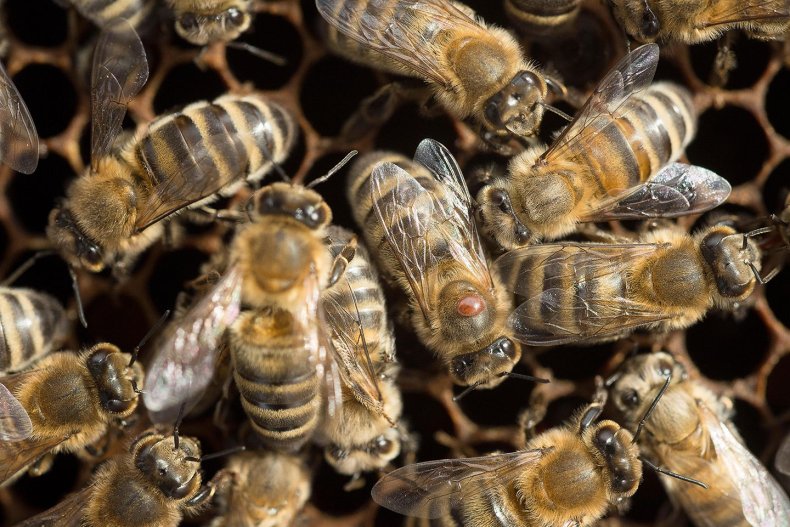 "In recent years, the amount of pollinators (e.g. ants, bees, beetles, butterflies wasps, etc.) has been in steady decline, which leads to reduced fertility and biodiversity of the crops and reduced crop production," the patent reads.
"While there have been attempts to fertilize crops by pollinating the crops via crop dusting, blanket spraying of pollen onto crops from an airplane flying above ground is non-targeted, and a significant percentage of the pollen may not reach its intended targeted crops due to the speed of the moving airplane and intervening wind," the statement continued.
The Pollination Drone was one of six patents filed by Walmart. All were centered on farming to help the company compete with Amazon in the fresh food market, according to CB Insights.
Also patented was machine learning to try to track pests as well as monitor crop health. The drones would then be able to spray pesticides and fly by birds to scare them away.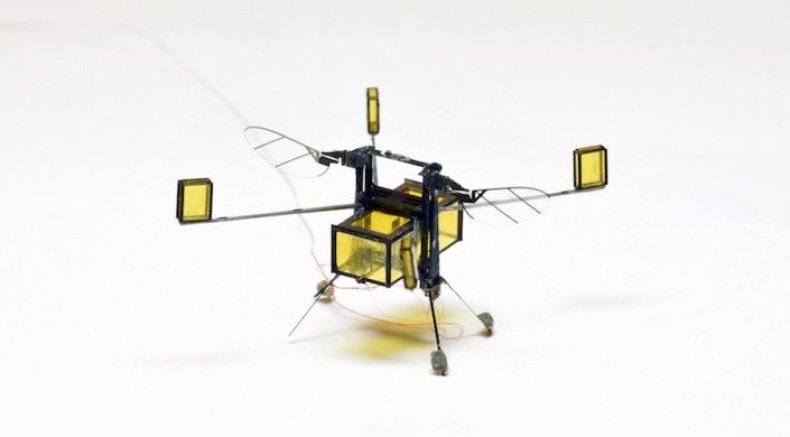 Harvard has previously built its own robot bee, which looks similar to a hobby drone. In 2013, the university launched the device, which could only fly and hover. Now, the bee-sized drone can swim underwater and stick to surfaces.
Last year, Japanese researchers made a breakthrough—mistakenly—when they created an ionic liquid gel capable of grabbing pollen. Together with horse hair, the $100 bee robot they designed was able to transport pollen from one flower to another.
The gel was a failed attempt to create electrically conducting liquids almost a decade earlier. It was left in a drawer, and after eight years, the researchers found the gel had not dried out.
Earlier this week, Walmart announced plans to expand its grocery delivery service to 800 stores across the U.S. by the end of 2018. Delivery drivers will be contracted via Deliv and Uber. Shoppers will need to order at least $30 of groceries and pay a $9.95 delivery fee.
Competing with Amazon will prove difficult, though. Last year, the online shopping giant announced it was buying Whole Foods for $13.4 billion. Amazon Fresh now lets users order groceries for same-day delivery.