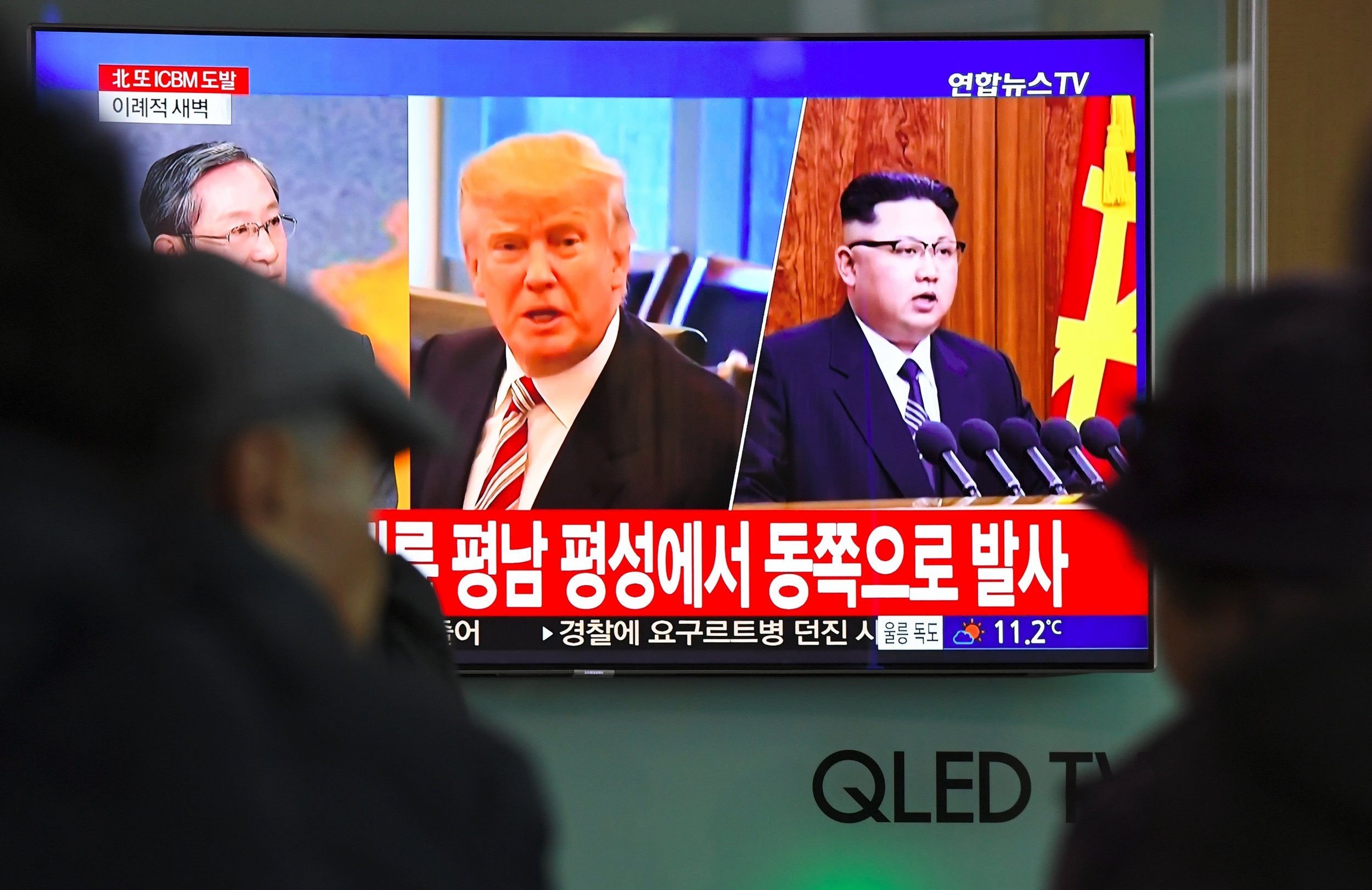 The Kremlin would be a poor ally to the U.S. in any potential negotiations with North Korea, according to a former U.S. ambassador to Russia.
"North Korea is a particularly difficult problem. There are sort of three possible outcomes here: One is war; the other is chaos. I think the people in the region, particularly China, don't want either of those. The third is a negotiated solution. I'm not sure the Russians would be the greatest allies in getting us in the direction we want to go, which is...a denuclearized peninsula," Thomas Pickering, who served as ambassador to Russia in the Clinton administration, told CNN Wednesday.
His remarks came after Russia repeatedly offered this week to help President Donald Trump and the U.S. to pursue a diplomatic solution to the current heightened tensions over North Korea's nuclear program. "We call on partners to focus on solving specific problems of the Korean Peninsula on the basis of negotiations. And for this, it is necessary not to rupture contacts with Pyongyang, but, on the contrary, develop it," Russian Foreign Minister Sergey Lavrov said Monday.
On Tuesday, Kremlin spokesman Dmitry Peskov told CNN Russia could only serve as mediator if the U.S. and North Korea were welcome to the idea. "You can't become a mediator between two countries just on your own will. It is impossible, you need both sides to be willing," Peskov said.
Russia and the U.S. have an awkward relationship at present, after the Kremlin's interference in the 2016 U.S. presidential election. Beyond that, the two countries stand at odds on an array of issues, especially over conflicts in Ukraine and Syria.
Pickering said both Russia and the U.S. have an interest in seeing a denuclearized Korean Peninsula, especially given that Russia shares a border with North Korea. In this regard, the Russians are "jumping in to see what they can do to prevent chaos on their border," according to the former U.S. ambassador.
Secretary of State Rex Tillerson recently proposed holding talks with North Korea without preconditions regarding its nuclear program. This notion was swiftly rejected by the White House, and Tillerson promptly changed his tone, stating no negotiations would be held until there's "a sustained cessation of North Korea's threatening behavior." White House national security adviser H.R. McMaster reiterated this point during an interview with CBS last Tuesday, stating, "[President Donald Trump] has made very clear that on North Korea...now is not the time to talk. And what he means is, there can't be negotiations under these current conditions."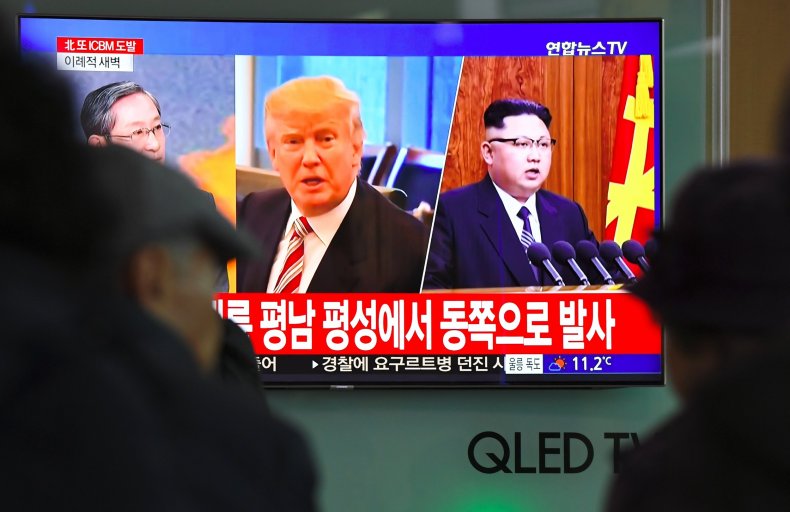 Pickering, who also served as the ambassador to the United Nations and multiple other countries over the course of his career, also expressed concern that U.S. influence in the world is rapidly eroding, which will make it more difficult for Washington to shape various matters of global concern.
Citing a Pew Research Center survey from June, Pickering said, "We are in the eyes of people overseas declining.... That's not something the United States needs or wants in terms of being able to lead the international community."
Whether Pickering was taking a jab at Trump's leadership style is unclear, but the Pew study he referred to specifically highlighted the negative impact Trump has had on America's global image since taking office. According to the survey, which spanned 37 nations, a median of just 22 percent had confidence in Trump to do the right thing in global affairs. Comparatively, during former President Barack Obama's final years, that number stood at 64 percent.
Trump's lack of global popularity could be attributed, in part, to his approach to North Korea and the bombastic threats he's leveled against the state. During his first address to the U.N. in late September, for example, the president threatened to "totally destroy" North Korea if it forced the U.S. to defend itself or its allies. Experts have contended such belligerent rhetoric increases the chances of miscalculation from North Korea and, in turn, raises the probability of war.
With that said, North Korea hasn't exactly been making any friends, either. The reclusive nation's repeated missile tests in 2017 have prompted the U.N. to issue harsh economic sanctions––most recently on Friday. North Korea described Friday's sanctions as an "act of war."
Meanwhile, South Korea said on Tuesday it believes there's a real possibility of talks between the U.S. and its aggressive northern neighbor in 2018, despite the animosity between them and the many complicated factors that surround this issue. Whether this prediction will become a reality in the new year remains to be seen.
"I do think Secretary Tillerson has been right in saying it's time for us to open channels to the North Koreans. To begin to take this military pressure and the sanction pressure in the direction we want to see it go––with various steps that are going to lead, I hope, toward denuclearization without conflict. The U.S. public is not interested, I think, in another war––particularly in Asia. But...the drums are beating," Pickering added.