Can Safarious, a Social Network for Adventurers, Take Off?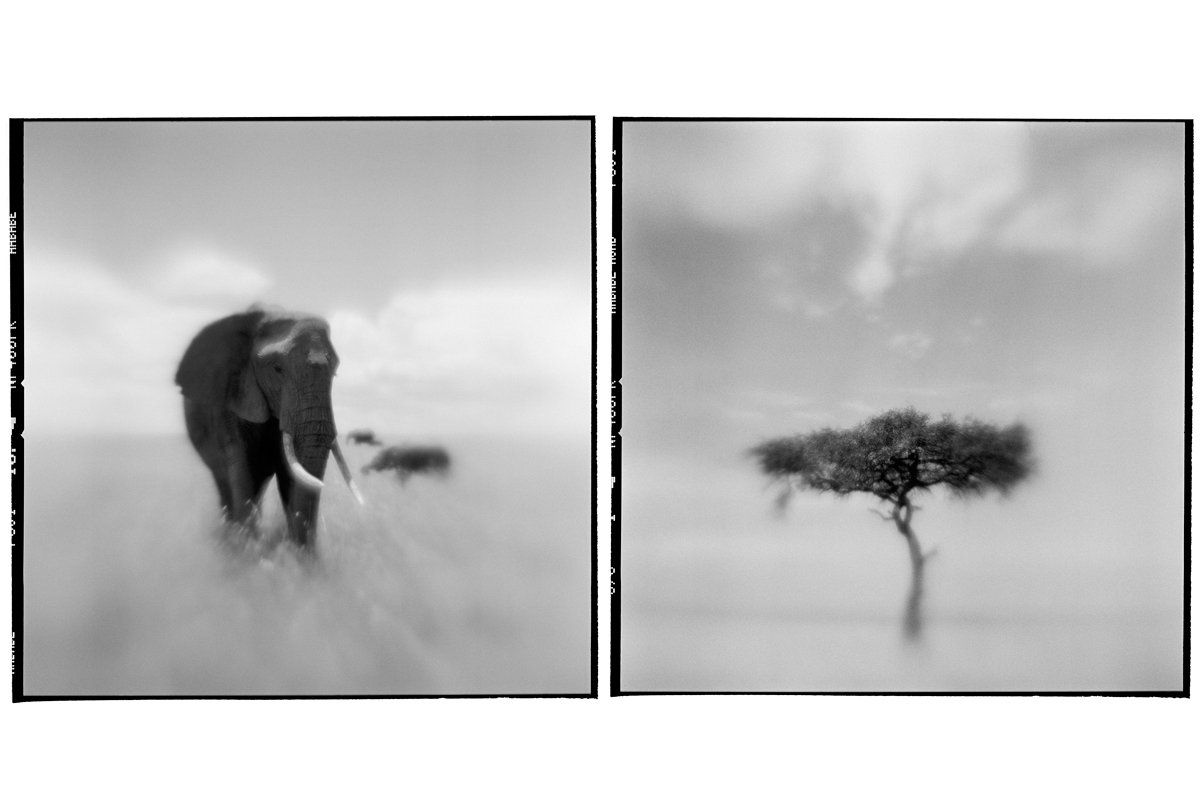 Clay Knight began his digital career by hacking into Deutsche Bank. Then Citi. Bank of America didn't present too much trouble. Knight was one of the good guys: a double agent employed by the banks to penetrate the hacking community and work out the banks' weaknesses. The anti-hacking software he helped develop was sold for $67 million: though after the venture capitalists got their money back, Knight only received enough to start up some small ventures of his own. He moved to a company that creates cutting-edge digital startups: always exploring, always hunting for that elusive "next big Internet thing." But while the Facebooks and LinkedIns went mega, he could only look on.
Meanwhile Andy Hogg was dealing with the elephants. Every November they stomp through the reception area of his Zambian safari lodge to munch from the mango grove. All the tourists at the lodge were recording the annual stomp on handy-cams and posting them on YouTube. They were getting tons of hits. "Why don't we create 'SafariTube'? It'll be huge!" Hogg asked Michael Lorentz, a boutique safari guide who takes Hollywood A-list types and finance gurus around Africa. Lorentz himself was looking for a way to get conservation causes communicated to a wider audience—no one outside Africa seemed aware rhino were being poached out of existence. Lorentz had taken Clay Knight on safari: excited, they decided to bring their idea to him.
Knight was skeptical about "SafariTube." But the more he heard about the world of adventure vacations and its network of conservationists, adrenalin-rush seekers, and dreamers pining for the sunsets of the Serengeti from their office cubicles—and especially when he learned the industry was worth $40 billion a year—the more he realized this was something that could tap into the "next big Internet thing."
For the past two years, from his office in Dallas, Knight could see the Internet tide turning: away from nebulous networks like Facebook to niche social-networking sites. There's dogster.com (dog lovers), Untappd.com (boozers), Vampirefreak.com (Goths), among thousands of others. Pinterest.com, a photo-sharing Web site, gained 11.5 million new users between May 2011 and January 2012.
Now Hogg, Knight, and Lorentz have launched Safarious.com, a social-networking site for the "serious and curious" about wildlife, conservation, and adventure, hoping to unite everyone from travel agents to deep-sea divers. They're undecided about how best to monetize it as yet, but Knight is certain they're following the right digital trail from "general" to "specific" networks.
And niche networks have the potential to go further than the Facebooks. Salar Kamangar, CEO of YouTube, spoke this year about the emergence of the third generation of media: "The first wave was the broadcast networks. The second wave was cable networks. Now, it's about giving people exactly what they want to watch today." By gathering a targeted audience, niche networks are potentially ideal platforms for media content, whether articles, photography, or film. The ultimate aim for Safarious is to become the place where you read and watch anything to do with the wild, "a campfire in the town hall," Lorentz calls it. "This is going to force everyone from travel agents to conservationists to think in new ways: how they can create content," says Knight. "Some industry critics claim that's disruptive, but the best way to predict the future is to invent it."