Can Safe Sex Save the Earth?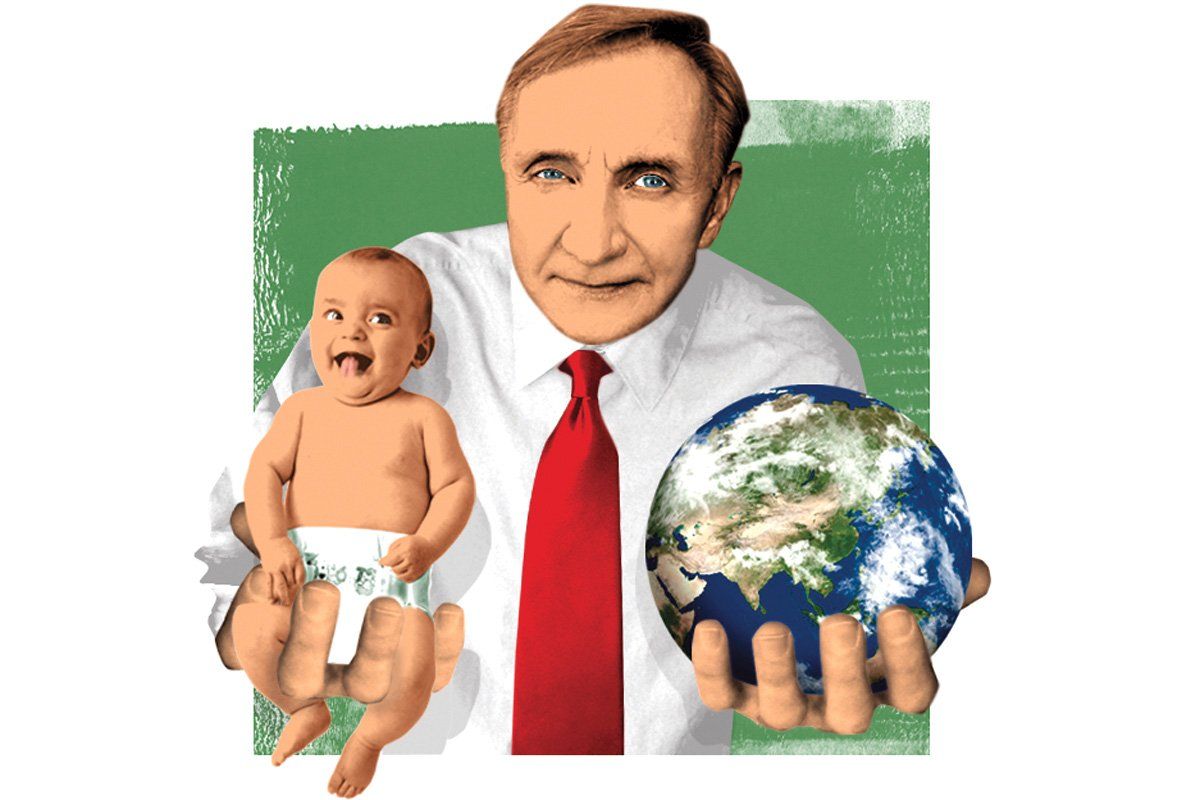 At age 60, Richard Cizik is used to being on the outs. He spent 28 years working at the National Association of Evangelicals, eventually becoming the lobbying group's vice president for governmental affairs. But after taking a strong—and controversial—stand on climate change and then saying in an interview that he supported same-sex civil unions, Cizik says he was told to pack up his office and leave the premises.
If his ouster was meant to silence him, it didn't work. Earlier this fall, the New Evangelical Partnership for the Common Good—a nonprofit Cizik cofounded—released a position paper laying out a moral argument for improving access to contraceptives and maternal health care. Although it's not addressed in the paper, Cizik has also made the case that access to contraceptives is not only good for people, but also, since it helps curb overpopulation, good for the planet. On his blog, he calls family planning a "green technology."
Cizik is well aware of the opposing argument—he made it himself for almost three decades: improving access to contraception implicitly condones sex outside of marriage, undermines marriage, and ultimately promotes abortion. As for climate change, he says that was the third rail in the conservative crowd he traveled in.
But he says that the more he looked at the data, the more convinced he became that those arguments were not just wrong, but un-Christian. Among the figures the paper uses to bolster this case are the fact that a woman dies in childbirth each minute, one in every four births is unplanned, and every year, contraception prevents some 112 million abortions worldwide. "How can you look at the data and not have your heart break? And not do something about it?" he says.
Cizik says other leaders have expressed support, but he's also had push-back. The Family Research Council's Rob Schwarz­walder wrote a column in the Christian Post calling Cizik's argument flat-out wrong. Cizik says friends and former colleagues have compared his position to China's one-child policy. But Cizik thinks he's more in touch with modern evangelical beliefs than the old guard. According to the Public Religion Research Institute, 86 percent of white evangelical Protestants say contraceptives are morally acceptable.
It's not just evangelicals whom he has to convince. In July, Cizik attended a family-planning summit in London hosted by the Gates Foundation. His group of faith leaders wasn't among the typical attendees at that sort of event, and Cizik says they were given just "a tiny little corner, given no speaking slot, acknowledged in no way." At one point he was seated next to Eleanor Smeal, the president of the Feminist Majority Foundation. "I told her we should go on tour together," he says, laughing. "She didn't call me back."