Shortly after the 2019 college football bowl pairings were announced Sunday, oddsmakers declared favorites and underdogs for the postseason games. The Southeastern Conference (SEC) had nine of its 14 members accept bowl invitations, and all but one are favored to win. Even that one underdog is picked to lose by a field goal.
The SEC doesn't have the most bowl teams as the Atlantic Coast Conference has 10. The Big Ten Conference is tied with the SEC at nine teams, and Conference USA has eight teams. There are four conferences that have seven teams in bowl games.
The SEC is picked to win eight of its nine bowl games, the most of any conference, according to SportsBetting.ag. Here are the projected wins and losses of the eight conferences with the most teams in bowl games.
ACC (5-5)
SEC (8-1)
Big Ten (4-5)
Conference USA (1-7)
American Athletic (4-3)
MAC (1-6)
Mountain West (3-4)
Pac 12 (4-3)
Here are the SEC bowl game matchups with the point spreads. Though there are nine games listed, the conference could get a 10th game if LSU wins the Chick-fil-A bowl, which is one of the College Football Playoff national semifinals.
Texas A&M (-6) vs. Oklahoma State
December 27, 2019
Texas Bowl • Houston, Texas
The Aggies played the toughest schedule in the country, with three teams—Clemson, Alabama and LSU—that were No. 1 at the time. The Aggies have played well in bowl games this decade, and coach Jimbo Fisher will likely have his team playing much better after the extra bowl practices.
No.1 LSU (-13 ½) vs. No. 4 Oklahoma
December 28, 2019
Chick-fil-A Bowl • Atlanta, Georgia
The first national semifinal for the playoffs is also one of the bigger point spreads in the whole bowl season, regardless of conference. The LSU Tigers are playing at a very high level, and the Sooners defense might not be powerful enough to stop LSU, who hopes to roll in the semifinals and into the national championship two weeks later in New Orleans.
Mississippi State (-3) vs. Louisville
December 30, 2019
Music City Bowl • Nashville, Tennessee
Mississippi State plays in the toughest division in college football—SEC West—and pulled out a nailbiter in the Egg Bowl against rival Ole Miss. The Bulldogs travel well for bowl games, and Nashville isn't too far from Starkville, Mississippi.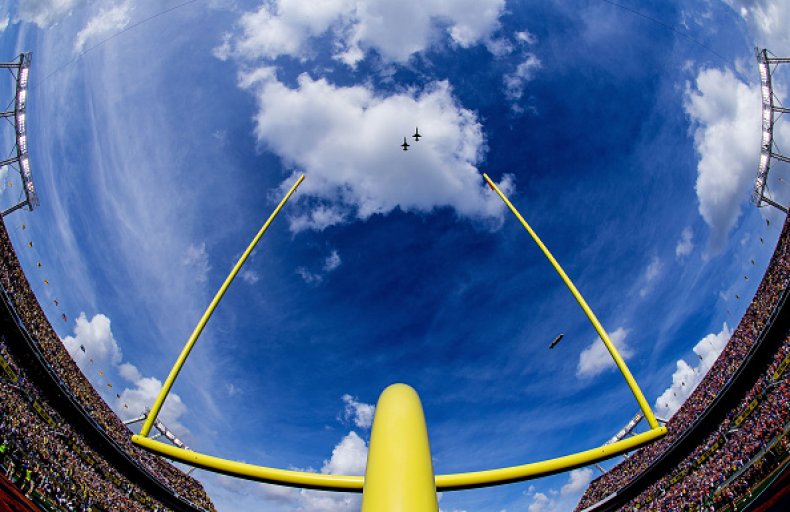 No. 9 Florida (-13 ½) vs. No. 24 Virginia
December 30, 2019
Orange Bowl • Miami, Florida
The Florida Gators turned heads when they knocked off Auburn early in the season, and the Gators lost only to SEC finalists Georgia and LSU this season—both games away from The Swamp. The Gators continued to get better as the season went on, while Virginia won a rather mediocre ACC Coastal division before getting pummeled, 62-17, by Clemson in the ACC title game.
Kentucky (+3) vs. Virginia Tech
December 31, 2019
Belk Bowl • Charlotte, North Carolina
Kentucky went 3-5 in conference play, but its 7-5 overall mark included a three-game winning streak to close out the season, including a convincing win over in-state rival Louisville. Mark Stoops has his team playing good ball the last two seasons, but Virginia Tech was very close to playing in the ACC title game. This will be a good regional game, and Kentucky is the only SEC underdog. However, a field goal margin isn't hard to overcome, especially in bowl play.
No. 13 Alabama (-7) vs. No. 14 Michigan
January 1, 2020
Citrus Bowl • Orlando, Florida
It could be easy to say this line could be much bigger as Alabama is coming off a loss Auburn in the Iron Bowl, perhaps keeping the Tide out of the playoffs. Michigan is coming off a big loss to Ohio State. However, Alabama has a plethora of players who could enter the NFL Draft early—some possibly first-round selectees. Should they forego the bowl game, this line could shrink.
No. 12 Auburn (-8) vs. No. 18 Minnesota
January 1, 2020
Outback Bowl • Tampa, Florida
College coaches typically say the most growth in a freshman's season comes between the last game of the season and the bowl game. If that's true for Auburn quarterback Bo Nix, then Minnesota is in trouble. Auburn's most recent game is a win over Alabama, and Minnesota's magical season came with a home loss to Wisconsin. Then again, Tampa might be a good place to row a boat.
No. 5 Georgia (-7 ½) vs. No. 7 Baylor
January 1, 2020
Sugar Bowl • New Orleans, Louisiana
It's deja vu all over again for Georgia, who lost the SEC title for a second year and will face the Big 12 title game loser in New Orleans a second-straight year. Georgia was favored over Texas and lost big last year in this game, even after Texas' Bevo mascot attacked Georgia bulldog Uga. As long as Baylor doesn't bring a live bear into the Superdome, Georgia might be safe this year.
Tennessee (-1 ½) vs. Indiana
January 2, 2020
Gator Bowl • Jacksonville, Florida
Tennessee looked to be on life support after the way its season started, which was 2-5 with home losses to Georgia State and BYU. Also among those losses, though, were at Florida, home against Georgia and at Alabama. The Volunteers won five-consecutive games to finish the season, and a bowl win would have Tennessee faithful thinking that Rocky Top is back. Indiana had a solid 8-4 season, with the only Hoosier losses in 2019 were to Ohio State, Michigan State, Penn State and Michigan.
Uncommon Knowledge
Newsweek is committed to challenging conventional wisdom and finding connections in the search for common ground.
Newsweek is committed to challenging conventional wisdom and finding connections in the search for common ground.
About the writer
Scott McDonald is a Newsweek deputy night editor based in Cape Coral, Florida. His focus is assigning and writing stories across all topics, from news to politics, business, weather, sports and international news. Scott joined Newsweek in 2018 after a lengthy career of print journalism in Texas, including The Dallas Morning News, where he was a sportswriter, and he's a voter for the Heisman Trophy. He has been a newspaper editor-in-chief and also a newspaper publisher. He is a graduate of The University of Texas at Austin. You can get in touch with Scott by emailing s.mcdonald@newsweek.com. Languages: English