Can a Software Company Really Trademark 'Rage'?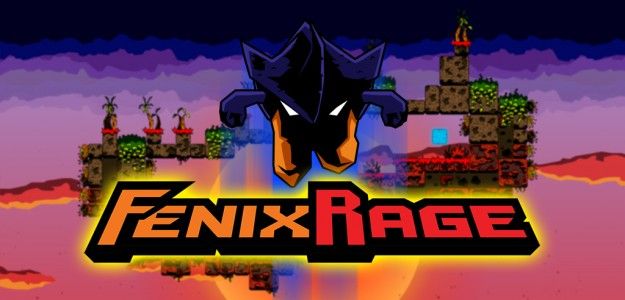 Eduardo Ramírez and his two co-workers at Green Lava Studios were expecting a normal day on June 12, 2015. The Costa Rican video game development studio was hard at work on the finishing touches of its latest game's console release, but the arrival of a short letter would completely disrupt the entire launch.
The letter in question was a cease and desist from American game developer id Software, a giant in the video game industry, best known for the Doom and Quake series. The American studio was taking exception to the name of Green Lava Studios's game, Fenix Rage. The issue: The use of the word "rage."
In October 2011, id Software developed and released a game called RAGE. The 3-D post-apocalyptic game received fairly positive reviews, but has since been largely forgotten.
Three years later, in September 2014, Green Lava Studios released Fenix Rage on PC. Fenix Rage is a 2-D game in which players have to guide a superhero through hundreds of incredibly difficult puzzle-like levels.
Nearly a full year after Fenix Rage's release, the game was about to be ported to the Playstation 4 and Xbox One when the legal threat arrived. id Software didn't respond to Newsweek's request for comment.
"We were told we would have to change our name or take this to court," Ramírez tells Newsweek. "That is not an option because we don't have the resources to do that." Ramírez was running a three-man development team, small by the standards of most game studios, and felt he had an obligation to actually release a game.
"In the system in Costa Rica, that would take years to solve. There were no other options. We wanted to deliver a game and we didn't want our fans to wait for us," he said.
So Ramírez changed the name, sort of. While the name Fenix Rage would have to be changed for consoles, it can still be sold as Fenix Rage on PC. This is because id Software trademarked the word "Rage" on January 12, 2015, after Fenix Rage had already been released on PC.
"The game would be already launched," Ramírez said when asked how much this whole affair has delayed the studio. "We've been delayed around six months now, and counting."
The legal action completely demoralized the team at Green Lava Studios. "It was really sad," Ramírez said. "We got this award, the GameMaker Showcase Game of the Year. It was the first award our country had gotten for game making. We got it with the name Fenix Rage. That's something we cannot mention now on consoles."
Green Lava Studios ultimately settled on Fenix Furia for its console release. "We wanted to get a name and keep the same 'rage' attitude." Ramírez said. "It's a raging game, after all."
This led to the idea of using the word "Fury" instead of "Rage."
"'Fury' was an option, but I think it would get lost on the Internet," said Ramírez. "It's not that unique. That's why we went with 'Furia.' It represents the same ideas as the name Fenix Rage, but in a different way."
This naming decision was not one taken lightly by the Costa Rican game developers. "We took A LOT of time getting that name," Ramírez said. "We started with around 50 names, and after a lot of brainstorming sessions, we went with Fenix Furia."
Now that the name is set, Ramírez is waiting on all of the new legal clearances to get resolved before Fenix Furia can come to consoles. "Development is already done. We got the certification on our new brand in December," Ramírez said.
A formal release date for Fenix Furia on PS4 and Xbox One has yet to be announced. Fenix Rage is still available on Steam.