Trump Can't Start Nuclear War with North Korea's Kim Jong Un Unless Military Agrees, Former General Says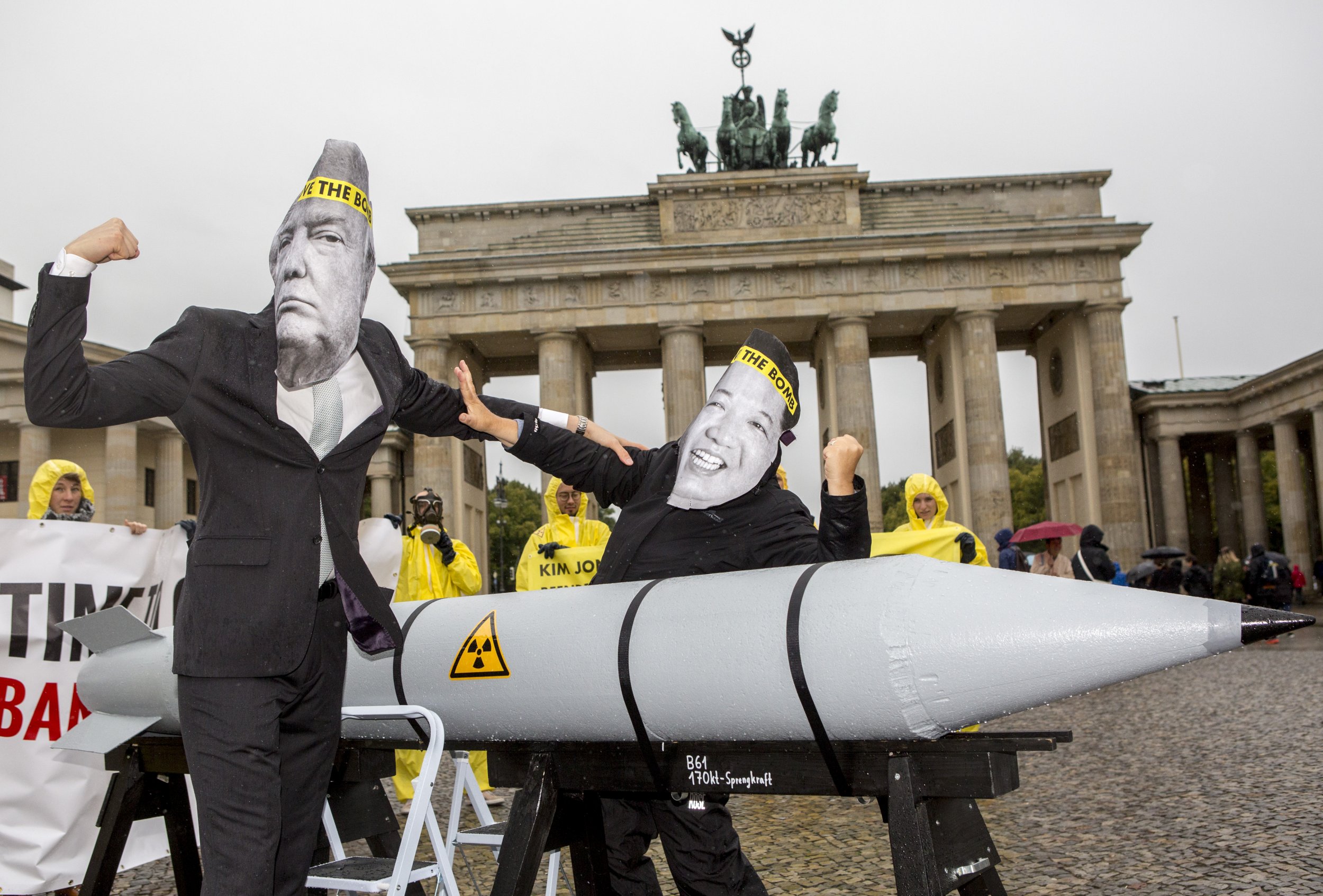 The U.S. military is "obligated" to prevent President Donald Trump from launching a nuclear strike against North Korea if it deems the order to be illegal, the former head of U.S. Strategic Command said Monday during a hearing before the Senate Foreign Relations Committee.
Hypothetically, if a strike was ordered and the head of U.S. Strategic Command had questions about the legality of it, "I would have said, 'I have a question about this' and I would have said 'I'm not ready to proceed,'" retired General C. Robert Kehler told senators. Kehler also conceded, however, that such a scenario has never occurred, and it's unclear how the military would determine if an order is not legal. But he did make clear the U.S. military "does not blindly follow orders."
"If there is an illegal order presented to the military, the military is obligated to refuse to follow it," Kehler added. "Now the question is just the one that you've described, is the process leading to that determination and how you arrive at that. And I would concede to you that would be a very difficult process and a very difficult conversation. But in this scenario that you're painting, I would also argue that there's time for that."
Tuesday's hearing marked the first time in more than 40 years Congress has reviewed the president's authority to launch a nuclear attack. It occurred amid mounting anxiety over Trump's temperament and apparent preference for military options over diplomacy when it comes to dealing with Kim Jong Un's regime.
Under current law, the president essentially has unilateral authority to launch a nuclear strike. Given Trump's impetuous disposition, Congress apparently feels this authority needs to be called into question and isn't comfortable with the fact he has sole control over the country's arsenal of roughly 6,800 warheads.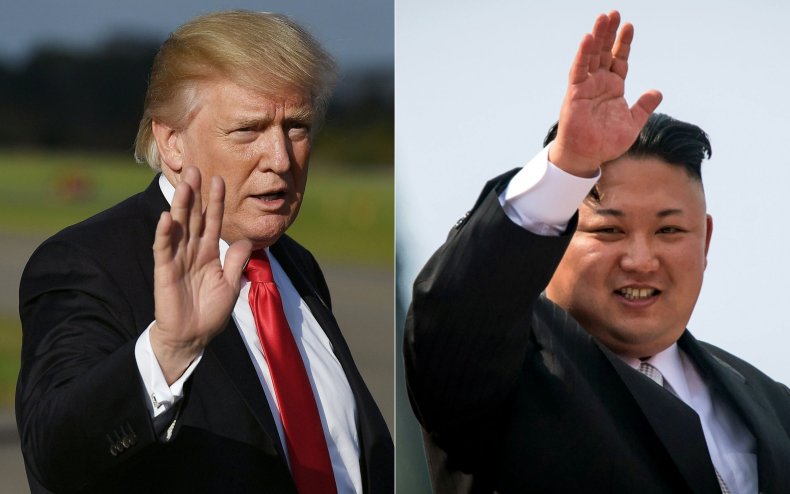 "This continues a series of hearings to examine these issues and will be the first time since 1976 that this committee or our House counterparts have looked specifically at the authority and process for using U.S. nuclear weapons," Republican Senator Bob Corker said in a statement prior to the hearing. "This discussion is long overdue, and we look forward to examining this critical issue."
In early October, Corker said Trump is setting the country "on the path to World War III."
"[Trump] concerns me," Corker added at the time. "He would have to concern anyone who cares about our nation." This wasn't long after Corker tweeted: "It's a shame the White House has become an adult day care center. Someone obviously missed their shift this morning."
Indeed, Trump's behavior toward North Korea has prompted a number of members of Congress on both sides of the aisle to express worry over his largely unchecked power to launch a nuclear strike.
"We are concerned that the president is so unstable, is so volatile, has a decision-making process that is so quixotic, that he might order a nuclear-weapons strike that is wildly out of step with U.S. national-security interests," Senator Chris Murphy said at Tuesday's hearing.
In January, Representative Ted Lieu and Senator Ed Markey introduced legislation that would prohibit Trump from conducting a first-use nuclear strike without "a congressional declaration of war expressly authorizing such strike."
Such concerns have been prompted by Trump's bellicose statements and tweets toward North Korea and its leader, Kim Jong Un.
Over the summer, Trump threatened Pyongyang with "fire and fury" if it continued to threaten the U.S. Then, during his first address to the United Nations in late September, the president warned he would "totally destroy" North Korea if it forced the U.S. to defend itself or its allies.
When Trump's top advisers have championed diplomacy, he's publicly undermined them. "I told Rex Tillerson, our wonderful Secretary of State, that he is wasting his time trying to negotiate with Little Rocket Man," Trump tweeted on October 1.
During a recent visit to Seoul as part of a 12-day trip across Asia, Trump took a slightly softer tone with Pyongyang. The president offered Kim a path to peace if he ceased long-range missile tests and embraced denuclearization.
North Korea responded by claiming Trump had "begged" for a nuclear war during his trip and once again referred to him as a "dotard," which is an insulting term for an old, senile person. In typical Trump fashion, the president offered his retort in a sarcastic tweet: "Why would Kim Jong-un insult me by calling me "old," when I would NEVER call him 'short and fat?' Oh well, I try so hard to be his friend - and maybe someday that will happen!"
Meanwhile, from November 11 to 14, three nuclear-powered U.S. aircraft carriers conducted drills near the Korean Peninsula. This greatly angered North Korea, which described the drills as "nuclear war exercises" that threatened "international peace and security" in a letter directed at the United Nations.