Can Trump Pardon Jared Kushner For Russia Investigations? Kremlin, WikiLeaks Messages Bring New Scrutiny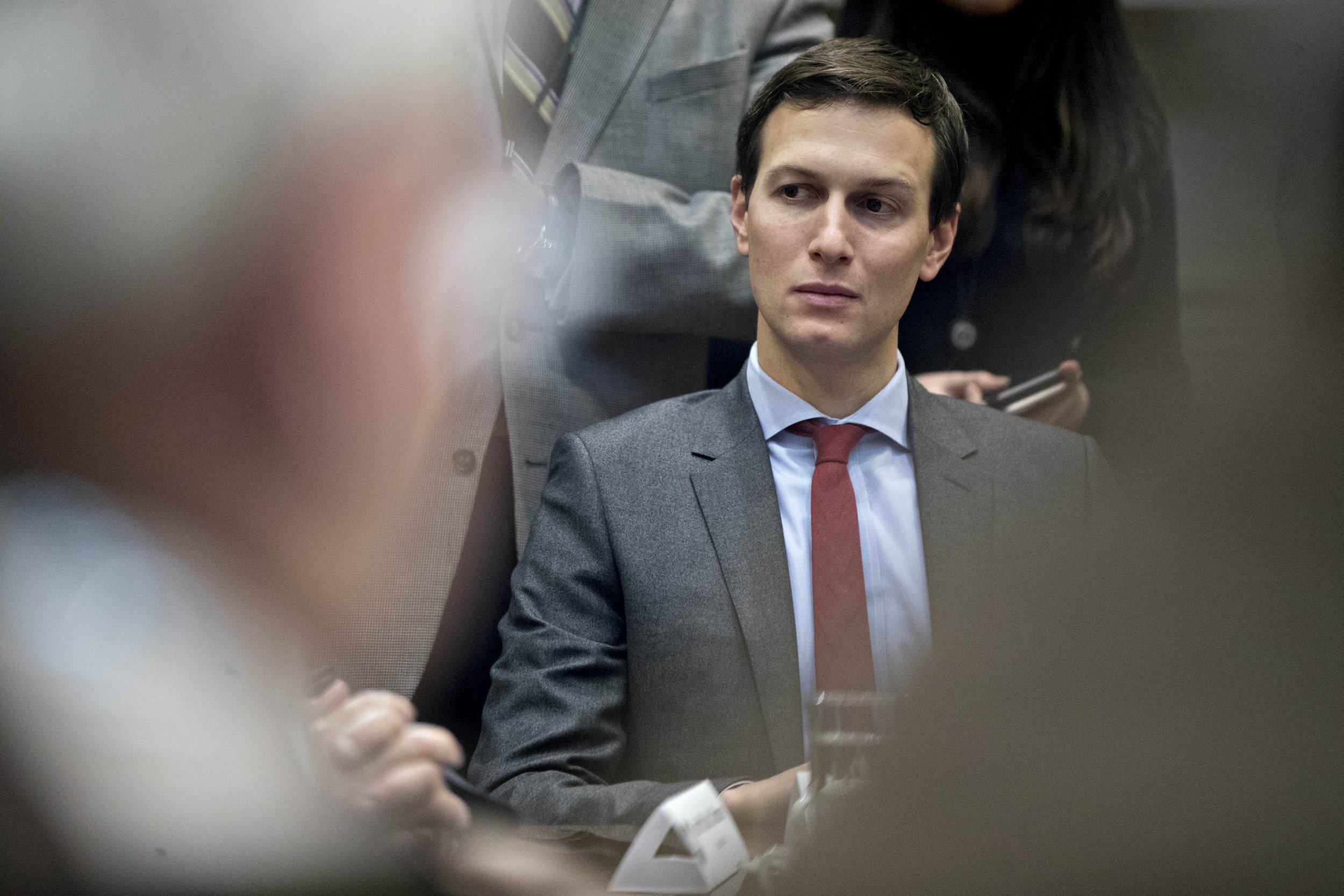 The bullseye of the Trump-Russia investigations seemed to land squarely on Jared Kushner this past week, raising questions once again about whether the president's son-in-law could be the next Trump figure facing charges.
If it comes to that, President Donald Trump could face a decision no other president has ever seen: Whether to pardon one of his own family members who also serves a role in the White House.
It's likely that Trump could get away with pardoning Kushner, at least initially. But it would probably begin a fight so big that the pardon might not last.
The question of Trump pardons hovers over every possible break in the Trump-Russia probes, since the president himself has boasted about his apparent abilities to excuse anyone he likes. As Trump has pointed out, the Constitution gives the president broad authority to issue pardons for any federal offense.
There is nothing in the Constitution preventing a pardon for a presidential relative or current White House official, meaning that Kushner — who serves as Trump's senior advisor — is eligible, at least on paper.
But since no other president has ever done this, there would be inevitable pushback to prevent Trump from setting a precedent. Trump's lone pardon in office so far — for Joe Arpaio, a former sheriff who supported Trump's campaign and was set to serve a prison sentence over discriminatory policing tactics — drew immediate challenges from legal groups accusing Trump of abusing his power. If Trump pulled the same thing for a family member, it would likely yield the same outcome. The Arpaio pardon already set off early alarm bells that Trump might be planning to do the same for any associates charged in the investigation into his campaign's alleged collusion with Russia.
Kushner has been a recurring figure in the Trump-Russia investigations, as media reports have revealed repeated instances of him having contacts with Russians that he initially kept secret.
That happened once again last week when The New York Times revealed Kushner knew about an email from a senior Russian officials trying to set up a secret meeting between Trump and Russian President Vladimir Putin during the 2016 campaign. The email, titled "Russian backdoor overture and dinner invite," circled through the Trump campaign before Kushner saw it and rejected its proposal.
Even though Kushner turned down the meeting invitation, the Senate Judiciary Committee now accuses him of withholding all information about the email during its investigation into Russian collusion. The committee also alleged Kushner withheld his knowledge of campaign contacts with WikiLeaks, which published hacked emails from the Democratic Party during the race.
Just weeks after the "backdoor" email arrived in May 2016, Kushner found himself in a secret Trump Tower meeting — along with Donald Trump Jr. and former Trump campaign manager Paul Manafort — with a Kremlin-connected lawyer who had promised dirt on Hillary Clinton. Trump Jr. would later attend a National Rifle Association dinner where Alexander Torshin, the Kremlin official who had proposed the "backdoor" meeting, was also present.
Special Counsel Robert Mueller is investigating the Trump campaign's possible collusion, while several congressional committees are also probing Russian election interference.
During the probes, Kushner has repeatedly doubled back on initial claims that he had no Russian contacts, and it has been revealed that his security clearance forms left out information about such interactions. Kushner has denied any wrongdoing and collusion.
Mueller last month indicted Manafort, Trump's second campaign manager, and Rick Gates, a former Trump campaign adviser, for an alleged series of international financial schemes. Trump has not suggested that he plans to pardon either man.