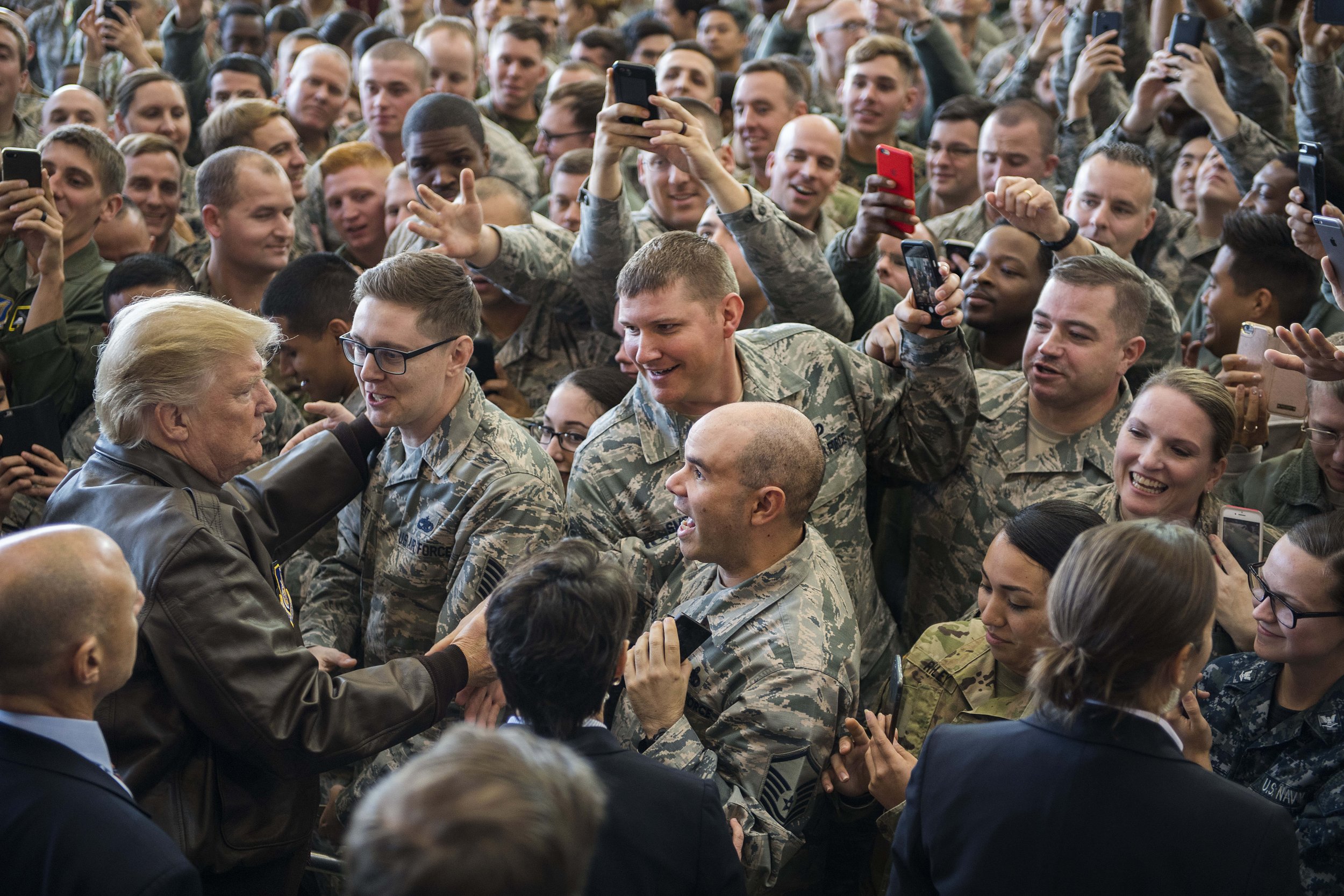 If there is a government shutdown, it does not mean that the United States military would be unable to defend the country, despite suggestions to the contrary from the president and fellow Republicans.
Related: Will Trump Let The Government Shut Down? 'It Depends On When You Have Spoken To Him Last,' Republican Says
This topic has been at the center of a heated partisan debate over a government funding proposal. If Congress can't come to an agreement by Friday, the federal government will shut down.
A number of Republican politicians, including President Donald Trump, have accused Democrats of jeopardizing the stability of the military––and the safety of the country––by refusing to agree to any funding proposal until something is done for recipients of the Deferred Action for Childhood Arrivals program.
Last Friday, Trump tweeted: "....Because of the Democrats not being interested in life and safety, DACA has now taken a big step backwards. The Dems will threaten 'shutdown,' but what they are really doing is shutting down our military, at a time we need it most. Get smart, MAKE AMERICA GREAT AGAIN!"
But Trump was incorrect to state a government shutdown would equate to "shutting down our military."
If the government shuts down, it essentially means that agencies and departments that are considered nonessential will stop working until Congress agrees on a federal budget. The last time there was a shutdown in 2013, 850,000 federal government workers were furloughed. With that said, if a shutdown occurred Friday, it would be unprecedented, given this has never before occurred while a party has controlled the White House and both houses of Congress.
The military is considered essential to maintaining a functioning U.S. government, meaning members of the military are still required to report to work during a shutdown. However, even though service members would be expected to show up to work, they wouldn't get paid until after Congress passes a bill to fund the government.
Trump alluded to this in a tweet after his initial, false tweet regarding the funding of the military. The president wrote, "Sadly, Democrats want to stop paying our troops and government workers in order to give a sweetheart deal, not a fair deal, for DACA. Take care of our Military, and our Country, FIRST!"
During the shutdown in 2013, however, Congress passed legislation to ensure troops received payment. Congress could conceivably pass new, identical legislation this time around to make sure the people who've volunteered to defend the U.S. continue to be paid in a timely fashion.
In any case, a shutdown would not mean U.S. troops around the world would suddenly abandon their posts. Hypothetically, if the U.S. was attacked during a shutdown and the president asked Congress to declare a state of war, it could still do so. In short, a shutdown doesn't leave the U.S. defenseless, it's just not a particularly desirable situation.