Can Vice Get 20-Somethings to Watch the News?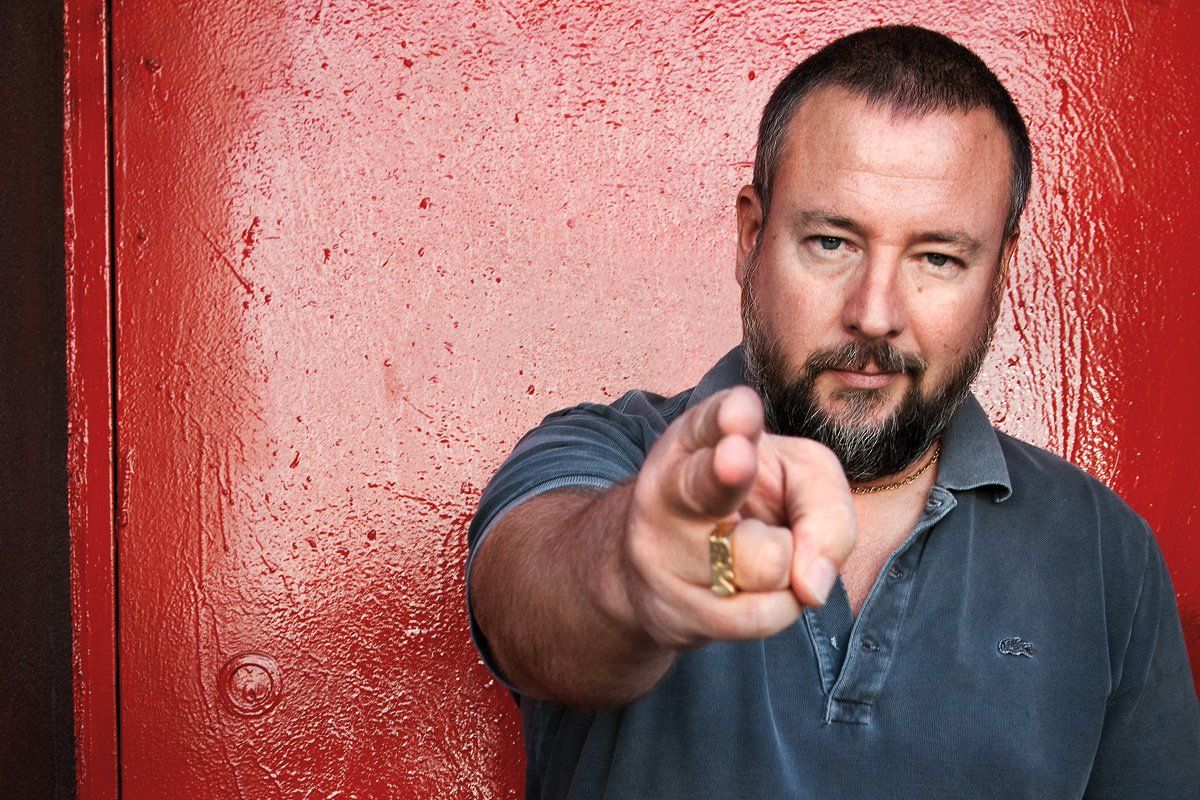 When Middle Eastern riots spread to Tunisia in September, culminating in an attack on the U.S. embassy there, America's leading news organizations spent tens of thousands of dollars moving experienced reporters, producers, and cameramen to the action. Vice Media, a Brooklyn-based digital news and entertainment company, sent a guy from Wisconsin.
The writer, a student doing Middle Eastern–studies research at a nearby university, filed a dispatch for the site that went up within hours of the assault. In it, he described leaving class, hopping in his professor's car, and following a plume of smoke to the embassy, where he watched teenagers and middle-aged Salafis wreak havoc. Living and studying in -Tunisia, he had a ready command of local politics, allowing him to fluently explain the reasons for the alliance between poor, young people and religious extremists.
The dispatch was personal, vivid, compelling, and cheap. For a small fraction of what a mainstream-media reporter would make for a day's work, Vice got a fast on-the-scene account of a major world event, written by a relatable, articulate young person. This is the special recipe of Vice and the reason this Brooklyn-based hipster outlet has exploded over the last decade into a rollicking global media brand.
"We used to just want to survive," says Vice cofounder and chief executive Shane Smith. "Now we have lofty ambitions. We want to be the Time Warner of the Web." It's not as crazy as it sounds.
Vice Media began in 1994 as a tiny independent Canadian magazine. The magazine still exists—this year it was nominated for an American Society of Magazine Editors award for general excellence—but in the last decade, the focus of the business shifted online, where Vice posts a mix of short documentaries, blog items, lighthearted features, and reported pieces, filtered by category into verticals for news, videos, music, fashion, photos, travel, and so on. Vice also has a division that produces marketing campaigns for major companies and a dizzying array of scripted and unscripted television and film projects in the works. Come 2013, Vice will make an aggressive push further into the news business, relaunching its news vertical with dramatically expanded coverage.
The site's topics are not what's original—it covers essentially the same content categories you'd find in any traditional media outlet. Except for one key difference: Vice is cool. Its posture—pared down to its most basic articulation—is essentially: "Holy s--t! Look at this crazy thing!" Says cofounder Suroosh Alvi, "We do smart things in a stupid way and stupid things in a smart way." In Smith's coinage, "We investigate the absurdity of the modern condition."
That applies as much to riots in Tunisia as it does to Fashion Week, which Vice covered by, among other things, examining the derrières of various attendees. It animates interviews with Pakistani arms dealers, African child soldiers, and random young people who just had sex (a recurring Vice feature). The effect combines the frat-house goofiness of Jackass, the swaggering showmanship of Hunter S. Thompson, and a tradition of scrappy, old-school investigative reporting. What it does not do is impersonate the voice-of-God style of traditional media. "We don't do the thing where we have a guy stand with a microphone saying, 'Forty-two people died in Fallujah today,'" Smith says.
"Our style is very experiential," says Rocco Castoro, a onetime Vice intern who at the tender age of 30 is the editor in chief of the site and the monthly magazine Vice distributes free at carefully selected locations (like American Apparel stores). "It is unabashedly subjective in many ways, which is not to say we want to be polemic and not get facts right. We cover things through experience and immersion."
The Vice method is pretty straightforward: a young person goes somewhere and describes what's happening and how it feels to be there. It's creepy, it's scary, it's gross. They also tell jokes, swear, show pictures of naked women, and talk about drugs; in many ways that is the price of admission if you're going to appeal to people under 30. The site has created a global network of 3,000 contributors happy to work for little or nothing just to be associated with the popular brand.
Even in its offices, the youth culture dominates: the average age of its 800 employees is 26. "Look around," Smith says on a Friday afternoon at Vice headquarters. "Most of the people who work here are 14 years old. They sit two inches from each other. We only employ millionaires' children." He calls Vice "a sweatshop for trustafarians." (The word is a portmanteau of trust fund and Rastafarian.)
Smith's description is an exaggeration, but not much of one. Everywhere, young people sit with feet propped on desks, eating takeout Chinese food and tapping away at their laptops. A giant Weimaraner stalks the halls, which are cluttered with discarded stage props, like the stuffed bear head blocking one doorway. Someone has graffitied an extra o into the sign demarcating the "HBO team" so it is now the "HOBO team." Which feels about right.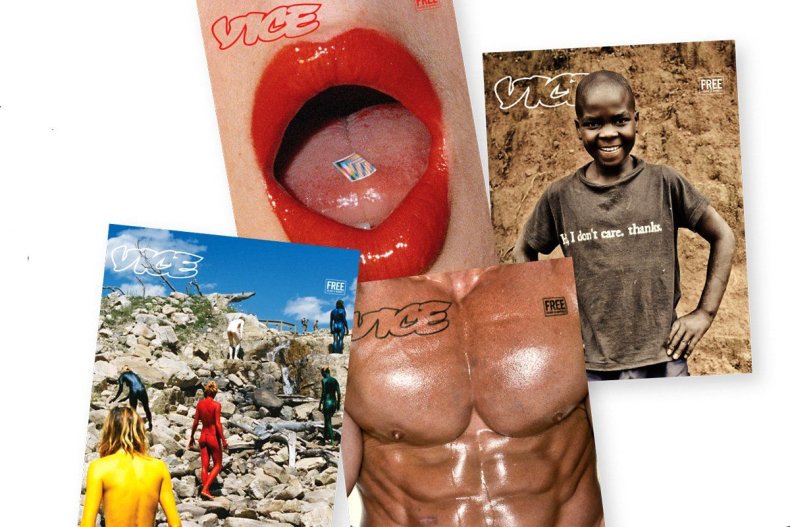 The company's spiritual leaders are also its old-timers: Smith and Alvi, hipster pirates who spent the last decade traveling around the world partying with rock stars, bribing North Korean border guards, tromping through war zones, and generally making hay. As they, and Vice, have grown up, that aesthetic has grown beyond them. "I think at one point, the voice of the brand came from a very small group of people," says Vice creative director Eddy Moretti. "Now the voice of the brand comes from this freaky mob of 18- to 30-year-olds that just have wildly oscillating interests. It's just become a really eclectic, freaky place."
The site, though, is not run by just a hipster army. Smith and Alvi's company has grown enough to attract an all-star team—among them William Morris Endeavor head Ari Emanuel, ex–Viacom chief and board member Tom Freston, and filmmaker Spike Jonze—who advise, strategize, and help in the creative work. "They have a lot of fingers on a lot of pulses," says Freston, who is also an investor. "They've crafted out this young, urbane, international audience. My advice to them has been that as news gets more and more commoditized, they'll be successful by being authentic, being immersive and raw to their audience ... Right now, Vice looks homegrown. It looks smart. The hosts don't look like normal talking heads, and that's the appeal."
Last week Vice began posting the first segments of a documentary Smith made about Mormons, including distant relatives of Mitt Romney's, fighting Mexican drug cartels. Smith donned a cowboy hat and traveled to Juárez for the project. The result is the Platonic ideal of a Vice piece: there are many lingering images of guns, drugs, and mangled, bloody bodies; there is also the surprising story of frontier Mormons, whose grandparents fled the United States in a bid to preserve polygamy, and a buzzy tie-in to the presidential race. There is some traditional news reporting mixed in—we do learn that the cartels kill thousands every year—but the emphasis is on Smith's wild adventure across the border.
The site has taken some heat for its stylized version of the news. In 2010 New York Times media critic David Carr wrote a favorable piece about Vice but privately argued with Smith about a Vice video that showed graphic images of human feces on a Liberian beach. "Just because you put on a f--king safari helmet and looked at some poop doesn't give you the right to insult what we do," Carr told Smith. When the exchange became public, it turned into a viral sensation online.
Which essentially made Smith's point for him: it's not really the news itself but the presentation that matters. Throw in some F bombs and some blue language, show some passion, and that's what people want to see.
This is what Vice sells: a brash reinvention of gonzo for the modern era. And it's selling briskly. The company has 34 bureaus around the world and a dizzying array of brand extensions and partnership deals. There are Vice television shows, which broadcast Vice videos all through Europe, and Vice content deals with many of the old-news brands Smith openly mocks, including CNN. Vice has a bureau in Beijing and a hunky-dory relationship with the Chinese government, which recently allowed the site to take over an entire district in the capital city and throw a massive party for the Creators Project, a vertical sponsored by Intel dedicated to art and technology.
Vice's videos are watched 65 million times a month, and Vice's YouTube channel is among the most watched on the entire Google-owned site. This January, Vice, a television show featuring the best videos from the site, will premiere on HBO. But where many would see a program on HBO as the ultimate goal, Smith sees it as just more marketing for the Vice brand. His goal is to amass thousands of hours of video content and then sell it to as many different outlets as possible. "We're at 5 percent of what we could do with licensing right now," Smith says.
Advertisers can't get enough of it. Traditional media outlets reach primarily older people. The Vice audience consists primarily of people in their 20s, and as a result, big-name brands, which would pay virtually anything to have their products purchased or extolled by a skinny Brooklyn hipster, have flooded Vice with cash. The privately held company will earn revenues of more than $200 million in 2012, according to Smith.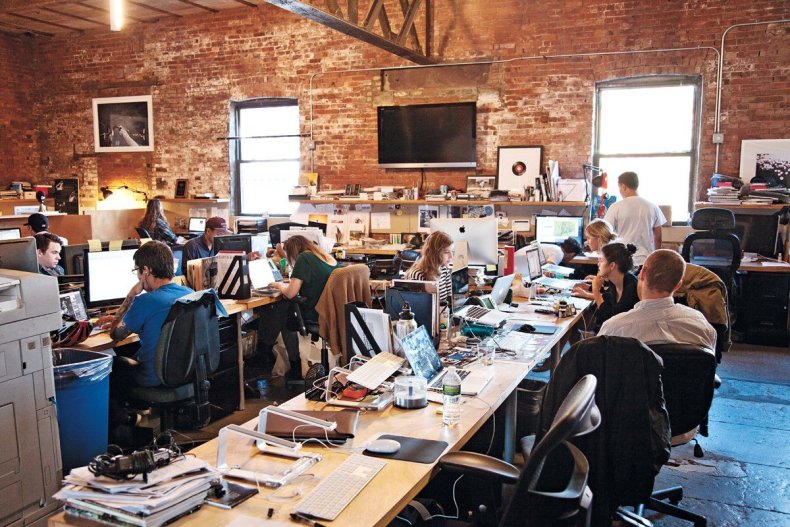 Flush with money, the company is in talks with Twitter about a social-media news partnership. They've also cooked up a cheeky idea to buy between 10 and 20 dead or dying traditional media brands around the world at bargain-basement prices: the idea is to take the vintage appeal of the titles and use that to declare Vice's presence as a dominant news brand. "We believe next year is not going to be a great year for media companies," Smith says. And any time someone's having a bad year, Smith tastes blood.
As happens with any successful media brand, Vice is now the object of sporadic speculation about whether it might sell to a larger company or go public. Smith, like any successful media executive, bats this away. "I do these speeches sometimes, which I hate," he says. "And afterward, everyone runs up to you and says, 'I'd like to buy you, please.'"
But Smith isn't selling, because the cash, to him, isn't the point. "I built, basically, my perfect life," he says. "People say, if you take money out of the equation, what would you do? Same f--king thing."