Can Volkswagen Survive Its Defeat Device Crisis?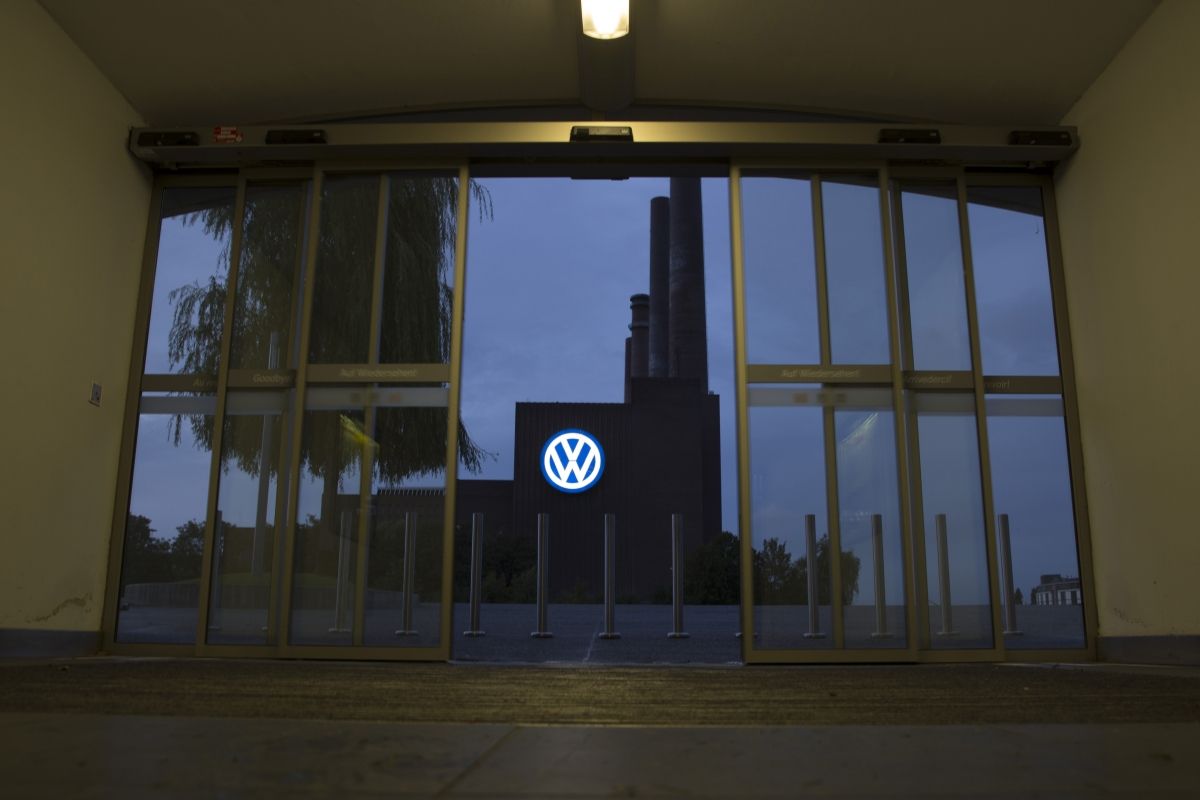 The signs are not good for Volkswagen. The world's largest automaker is at the center of one of the biggest crises in the history of the automotive industry. Some 11 million vehicles are implicated in a scandal whereby VW cheated energy testers with a clever piece of software engineered to provide cleaner emissions during testing.
The VW Group's chief executive, Martin Winterkorn, has resigned in a bid to draw a line under the crisis and allow the group to have a "fresh start." However, there remains a massive question mark as to whether the company has the firepower to withstand the financial and legal challenges coming its way.
The U.S. Environmental Protection Agency (EPA) has already said that VW could face penalties of up to $18 billion for deceiving regulators and violating the Clean Air Act. VW, which made a net profit of $12.3 billion in 2014, has set aside $7.3 billion to deal with the scandal's fallout.
However, EPA fines are likely to just be the beginning of the company's financial challenges. U.K. lawyers are being inundated with calls from concerned drivers, The Guardian reported. Jacqueline Young, the head of group litigation at law firm Slater and Gordon, said a class-action lawsuit against VW "has the potential to be one of the largest group action lawsuits [the U.K.] has seen."
The noxious fumes of the scandal are also gradually spreading across the globe. Germany's transport minister, Alexander Dobrindt, said on Wednesday that VW has admitted to using so-called defeat devices in Europe, raising the possibility of further legal actions across the continent. Several other European countries—France, Italy and Switzerland among them—said they will probe VW vehicles in their countries. South Korea also said it will test up to 5,000 VW diesel cars.
Baback Yazdani, a former executive at Jaguar Land Rover and current dean of Nottingham University Business School, believes the costs for VW will add up to "tens of billions, if not twenties [of billions]" of dollars. He compares the financial implications of the scandal to BP's troubles following the Gulf of Mexico oil spill. In July, BP agreed to pay $18.7 billion to settle the remaining claims after years of lawsuits following the 2010 disaster, bringing the total cost to the company to $54 billion.
Yazdani adds that the reputational damage to VW is difficult to calculate, but the scandal could end up losing them many customers. "I don't have a calculator to add it all up, but quite a bit of this is actually unknown and it will only be known after it happens," he says. "If you're ready to buy a car and you hesitate for one brand, there's another 10 waiting to sell their product to you."
Indeed, rebuilding trust with consumers will also cost VW. The company delivered more than 10 million vehicles in 2014, constituting a 12.9 percent share of the entire passenger car market. Many of these customers are likely to be outraged by the scale of the deception carried out by VW. According to YouGov's BrandIndex data, the company's U.S. Buzz score (which attempts to measure whether people have heard anything positive or negative about the brand) dropped from a +10 to 0 after the scandal broke.
The history of one of VW's main competitors may provide some succor. In March 2014, Japanese automaker Toyota reached a record $1.32 billion settlement with the U.S. Justice Department after it concealed safety issues linked to at least five deaths. Yet by March of this year, Toyota was predicted to generate a greater profit than Japan's seven other carmakers combined, according to Bloomberg.
For Yazdani, who says he is sure VW will survive the crisis, the key for the company is to come clean and address the problem immediately. "In the short term it will have an impact: People will hesitate to buy, the secondhand value will be impacted," he says. But VW has "the means to see it out" and how fast that happens "depends on how fast they act."
A statement from VW's headquarters in Wolfsburg said the company is "working at full speed to clarify irregularities" on the issue of defeat devices, but assured customers that new VW vehicles available in the European Union "comply with legal requirements and environmental standards."