Can Warren Buffett's Energy Company Save Texas and the Rest of Us?
As Democrats and Republicans and other interested parties debate how to tackle climate change, big business seems to be moving forward without them. Recently, some 300 companies and investors, according to the Associated Press, called on President Biden to cut U.S. greenhouse emissions 50 percent below 2005 levels by the end of the decade. In the most recent Berkshire Hathaway annual letter, Warren Buffett put the spotlight on Berkshire Hathaway Energy (BHE) following the February mess in Texas when a stretch of snow, ice and bitter cold burst water pipes and threw millions into darkness and despair. BHE has sunk $18 billion in new transmission lines that will eventually bring solar and wind energy from the hinterlands to city dwellers out west. Wrote Buffett: "The advent of renewable energy made our project a societal necessity...The best sites for the new world of wind and solar generation...are often in remote areas." (BHE also has offered to build, for Texans, an $8 billion-plus backup system for future storms. No takers yet.) Newsweek Senior-Editor-at-Large Hank Gilman asked, via email, BHE Chief Executive Officer William Fehrman to tell us more about BHE's green energy evolution. Just in time for President Biden's climate summit this Thursday on Earth Day: Edited excerpts:
Newsweek: What's your take on the debacle in Texas in February. How could that have happened?
Fehrman: There were many factors that contributed to the power outages during Storm Uri. Generation assets – wind, gas, coal and nuclear – that weren't equipped, or winterized, to run in extreme weather conditions led to a decrease in the resources that were available to generate power.
But, the lack of natural gas at different points in the supply chain also contributed to generation assets not being able to run. Upstream, where gas is produced, wellheads froze and couldn't deliver gas. This was exacerbated by the inability of many plants to process natural gas for power plants because they were without power. Ultimately, this cascading of events led to many power plants being offline at the same time. It was the combination of all of these things, as well as a significant increase in demand for power caused by the cold temperatures, that led to this serious reliability event.
Is there any reason why, besides cost, that the solar and wind operations could not be winterized? Seems like wind turbines work quite well in the Arctic.
We winterize most of our wind fleet given the known climates they operate in and have found these turbines perform quite well in inclement weather.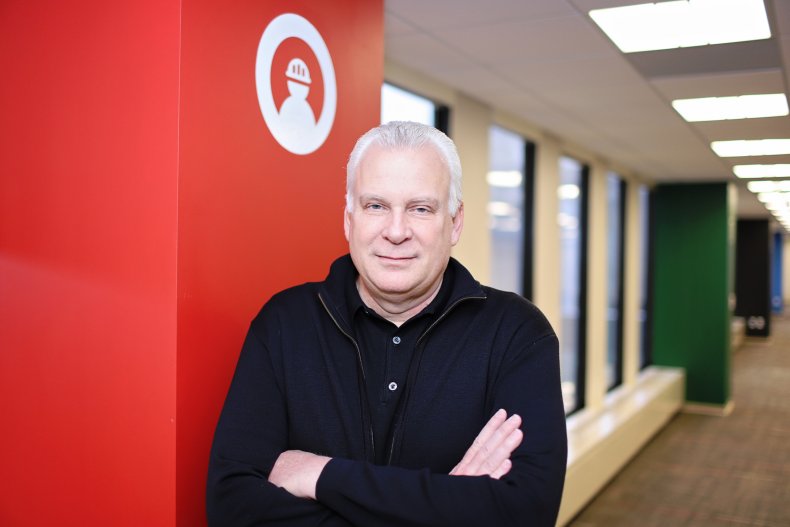 I read Warren Buffett's letter about the $18 billion investment out west and the plans to upgrade the grid to handle energy produced via wind and solar. But can I get your version of how this project got started?
The project was initiated shortly after Berkshire Hathaway Energy acquired PacifiCorp in 2006. In 2007, PacifiCorp announced its 2,000-mile interstate Energy Gateway project, which is an ambitious transmission expansion project that would enable access to the best renewable resources across the West and provide long-term reliability and economic growth opportunity for its customers across six states.
In addition, NV Energy (a BHE unit) proposed Greenlink Nevada, a $2.5 billion transmission initiative, last July. The project has significant positive outcomes: It will let NV Energy achieve Nevada's clean energy and carbon reduction goals, improve reliability, serve its growing customer base, and increase energy transfer capacity within Nevada and to other states.
Greenlink Nevada also allows access to Nevada's resource-rich renewable energy zones, containing about 5,000 megawatts of undeveloped solar and geothermal resources, enough to power more than 1 million homes at once. These resources could not previously be developed due to the lack of necessary transmission infrastructure.
Whose idea was it?
The idea for the project Mr. Buffett referenced in his letter started with Greg Abel, who is now Berkshire Hathaway Energy's chairman; he was president of the holding company (formerly MidAmerican Energy Holdings Company) at the time the project with PacifiCorp was first initiated. He saw the system constraints that prevented the ability to add the best renewable resources located in remote areas and transfer the energy output from those renewable resources to serve customers located far from these facilities in large population centers across the West.
NV Energy, meanwhile, has been evaluating these large transmission projects for a while now. Nevada's enhanced renewable portfolio standard calls for 50 percent of energy utilized in Nevada to come from renewable energy resources by 2030, and Greenlink Nevada, NV Energy's new transmission initiative, is timed to meet this mandate and make significant advancements to meet Nevada's 2050 carbon reduction objectives.
The ideal in renewables has always been if you have enough solar and especially wind spread out, you can avoid the intermittency problem...if the wind's not blowing in Calif., but the state is getting power from windy Iowa, you need much less in terms of backup fossil power and storage. Will this new grid accomplish that?
Yes, up to a point. And by the way that's an interesting idea to connect Iowa to California – that doesn't exist yet, but we can look across the interconnected West and see exactly what you are describing. The western energy imbalance market that PacifiCorp and California initiated in 2014 ,is an advanced real-time market system that automatically finds the lowest cost energy to serve real-time consumer demand across the West. NV Energy joined the Western EIM in 2015, and it has grown to almost 80 percent of the West. The market has saved customers across the West over $1.2 billion and reduced GHG emissions over 20 million metric tons at PacifiCorp for the very reasons of diversity that you highlighted.
The key is a robust and modernized transmission grid. As we continue the transition, to maintain reliability we will need to add other resources to the grid on both the supply and demand side, but the key to making it all work reliably at the least cost is further investment in the grid.
Looking at Greenlink Nevada specifically, in addition to all of the benefits it brings to Nevada in terms of reliability and renewable energy development, the project also has the benefit of allowing NV Energy to further diversify its renewable portfolio through the potential import of regional wind or hydro resources. In addition, the Greenlink Nevada transmission project can facilitate energy exports to surrounding states that will benefit from the plentiful solar resource that exists in Nevada.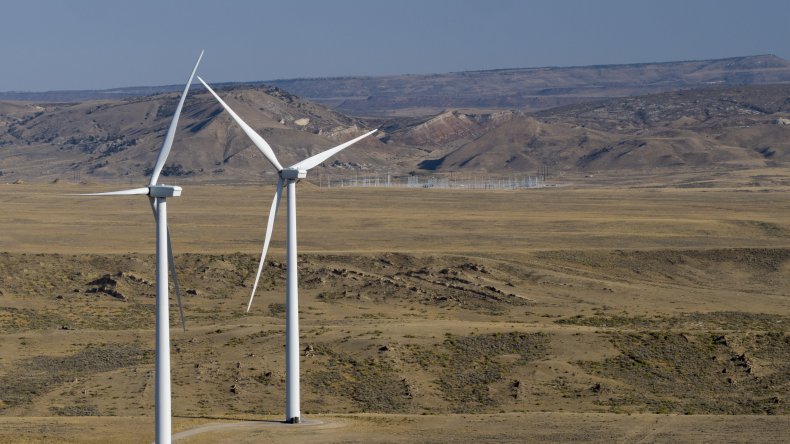 How much will the grid add to electrical prices and will the extra cost keep solar and wind competitive with fossil fuels?
What's been amazing up to this point is that we've been able to add a high volume of renewables plus transmission and reduce customer rates. That becomes more difficult as we reach higher and higher renewable penetration levels, retire more fossil fuel resources, and begin to require storage and other resources to maintain reliability. However, expanding and modernizing the grid will reduce that cost and make it more reliable and resilient by taking advantage of system diversity.
Is Texas interested in linking to this new grid or is that off the table?
Ultimately, Texans will have to decide if they want to be connected to a larger transmission grid beyond what the state already has.
Our customers have benefited from being connected to a larger grid. Another example is our utility in Iowa – MidAmerican – which has been able to build over 7,000 megawatts of wind with the support of the Midcontinent Independent System Operator's extensive transmission grid throughout the Midwest. Because of this, in 2019 MidAmerican was able to supply 61 percent of the energy delivered to its Iowa customers with renewables.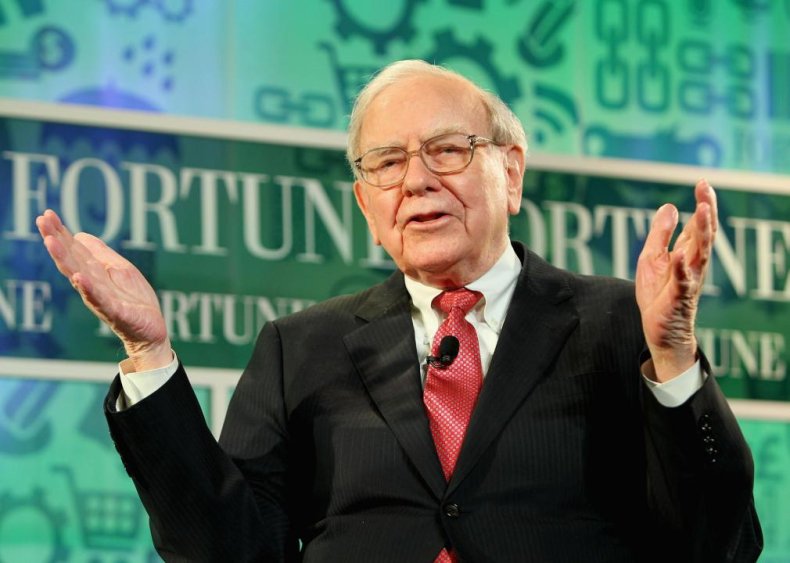 This from Buffett's letter regarding the western grid project: "Competing interests and defenders of the old order, along with unrealistic visionaries desiring an instantly-new world, had to be brought on board. Both surprises and delays were certain." What were some of those surprises? What are the obstacles that remain?
We underestimated how long it would take to permit transmission, which was over a decade for much of the project. While we had a long-term vision for renewable energy, the cost of renewable technology fell much faster than we had anticipated, helping to accelerate economic deployment of certain segments that were ready to go. Had we not started permitting those projects over a decade ago, we would not have been able to deploy all the renewable investments that we have made – we are now in a position to make a big move over this next decade.
We knew that a more coordinated western market would benefit our customers, but the realized benefits have vastly exceeded expectations. Obstacles that remain are familiar – lack of coordinated interstate transmission planning and divergent policy interests across the region from a transmission planning and political standpoint. But our recent success gives us optimism because everyone can align on lower costs, lower emissions, more resilience and economic development.
You say in your website that "Berkshire Hathaway Energy is growing its renewable energy portfolio and is leading the way to a sustainable energy future for our customers." Do you see a time in the near future when coal will be totally eliminated from your portfolio?
We are on a journey to decarbonize our portfolio in a manner our customers can afford, our regulators will allow and technology advances support. We are investigating carbon capture utilization and sequestration where it makes sense. And where those solutions are not feasible, we expect to retire coal plants as efficiently as possible. Our approach is completed in a way that considers the impacts on our workforce and our communities.
As the past year has taught us, keeping costs low so businesses can continue to operate and ensuring that residential customers can afford to comfortably heat and cool their homes is an important consideration in the energy transition.