Can We Finally Solve the Robocall Problem? | Opinion
By the time you're reading this column there is a good chance you've already received a spam call today. It could be an ominous warning from "the IRS" that your Social Security number is suspended or a call from your "credit card company" letting you know you are behind in payment. These malicious calls—more than 45 billion in the past year alone—cost Americans billions of dollars annually, and they constitute the single largest type of complaint the Federal Trade Commission receives. There are few things Americans agree on more than wanting this insanity to end, but the federal government has absolutely failed to deliver. Bold thinking and innovative solutions are needed to solve this crisis. But sadly, our federal regulators are losing the war.
The chain involved in making spam robocalls usually begins abroad, where malicious foreign actors place spam calls to smaller U.S.-based telecom carriers who are happy to receive their fees. Whether they turn a blind eye or are truly unable to distinguish the calls, the smaller U.S.-based carriers are the conduit into the U.S. market. These gateway carriers then funnel foreign traffic to larger U.S. companies, like Verizon and AT&T, which is how these calls make it to our phones.
The Federal Communications Commission is currently in the middle of a byzantine regulatory process that would try to sever the link between the smaller U.S. telecom companies and malicious foreign actors by requiring the gateway carriers to adopt a technological solution called STIR/SHAKEN that helps block spam calls. There is a more robust rule that would prohibit gateway carriers from accepting traffic from foreign carriers who have not been registered and white-listed by the FCC. That rule, however, is being postponed at the behest of larger companies, who say they are afraid foreign customers may have their legitimate calls blocked from abroad when trying to contact the U.S.
But we live in a world where there are a seemingly infinite number of ways to get in touch with someone—through text, email, WhatsApp or hotels. Why should the vast majority of Americans suffer for the occasional traveler abroad?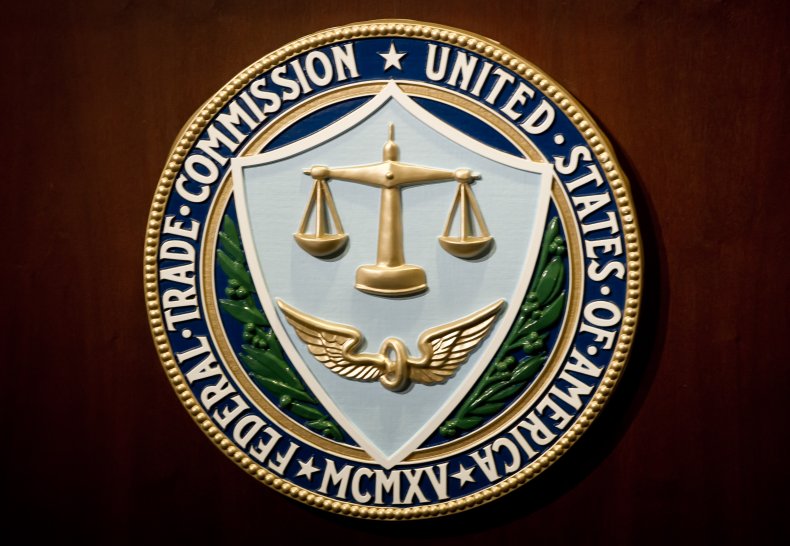 Most of us no longer answer calls from numbers we don't recognize—which is frustrating to those trying to get through and place legitimate calls. It is a telephonic Gresham's Law, where the bad calls have driven out the good. This is a real problem that not only results in many elderly losing their life savings, but basic infrastructure not working how it should.
Given that this is not a huge prosecutorial priority, combined with the relative technological inferiority of the good guys, it is not surprising that the current monetary fine regime is not working. But if a robocall conspirator knew that there was even a 1 percent chance he would spend a decade behind bars, his infrastructure would be destroyed or he would be sanctioned by the Treasury Department, his calculation would change. The expected value of the crime would be much lower.
Penalties thus cannot stop at our nation's shores. Use-of-force doctrines are nearly universal in recognizing the need to protect a country's citizens from foreign threat. In this digitally interconnected world, these threats are not merely physical anymore, and include financial crimes as well. Imagine foreign actors were using drones to rob American banks or target American citizens remotely—surely we would use our military or intelligence services to put a stop to it. We spend a huge amount of money on defense and intelligence agencies—perhaps their efforts could at least partially be directed toward combating malicious foreign actors. The Treasury could set up sanctions against governments that harbor such schemers and turn a blind eye to their crimes. We should be creative here—Stuxnet should not just be for nuclear proliferators.
The reason there is no easy solution is because the industry has suffered from a century of over-regulation, but as long as the government has a monopoly on enforcing the law and regulation, it should at least do so effectively. Political candidates should be asked what their plans are to combat this problem, and regulators should be held accountable for this problem's continued existence.
This is an issue ripe for an enterprising politician to capture. Harvey Milk, the first openly gay elected official in California, was able to win his first election not because of his advocacy of gay rights, but because he focused on the perennial problem of San Francisco: feces. He is reported to have said, "whoever can solve the dog shit problem [in the city] can be elected mayor of San Francisco, even president of the United States." Let us hope that the politician who seeks to solve the robocall problem is a principled fighter for freedom and limited government, because that man could one day be president.
Max Raskin is an adjunct professor of law at New York University School of Law and the director of research of QVIDTVM Inc., an investment holding company. Follow him on Twitter: @maxraskin.
The views expressed in this article are the writer's own.