Can Workers' Unions Organize During the Pandemic?
This story is being co-published with Capital and Main.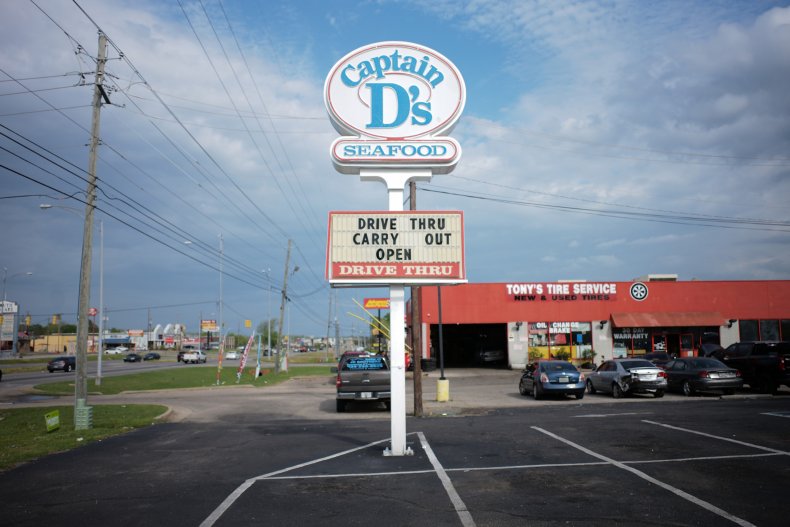 Charles Crooms, a windshield installer at the time, said he just couldn't keep quiet when management screened an anti-union video in the midst of an organizing drive at the Alabama bus manufacturer where he worked. "I saw some nodding their heads in agreement, so I felt it was my duty to stand up and say [that] that video is one side of the story, and it's not true," said Crooms, who had worked at a unionized telephone company in Michigan. His Norma Rae moment did not lead to a Hollywood ending, however. The meeting was quickly adjourned. Soon Crooms experienced what he felt was intense and unfair scrutiny by managers as he assembled a bus for New Flyer. He quit.
The COVID pandemic has led to increased militancy among blue collar workers, now suddenly recognized as essential by the media—and by those who have the luxury to shelter at home. Amazon, Instacart, and Whole Foods employees recently carried out May Day walkouts in Ohio and Kentucky, as well as on the coasts. But the workers at the New Flyer plant in Anniston, Alabama, a town of 22,000, have not turned militant, in spite of instances of forced overtime, unsafe working conditions and employment discrimination alleged in a report released by an advocacy organization last year. More recently, they have had to contend with mass layoffs, delays in receiving unemployment insurance, and fears for their health as they deal with returning to work in a pandemic.
The obstacles to organizing the manufacturing sector in the deep South are legion, say workers and advocates, who have had to look for new approaches to empowering them. "New Flyer Anniston is known to intimidate, to harass, or to ride a worker that speaks up about things being unfair," says Crooms, who left New Flyer in 2017 and is now organizing workers for Jobs to Move America, a national advocacy organization with a Southern chapter in Birmingham. "They are afraid to open their mouth right now, to do anything close to what I'm doing," said one New Flyer worker, who—after talking to me–later changed his mind about letting me use his name in this story. Like most of his co-workers, he was temporarily laid off in late March. He worries for his safety in the absence of widespread testing as he contemplates a return to work on May 11.
The company maintains a "pro-choice" stance toward unionization and has never received a "formal grievance or complaint" about retaliation taken against workers in Anniston, wrote Lindy Norris, a spokesperson for New Flyer, in an email.
Baltimore's former health commissioner Leana Wen has warned of a massive surge in COVID cases across the country as stay-at-home orders are lifted. "If you must return to work, be an advocate for your health," she wrote in the Washington Post.
* * *
Patricia Todd, Southern director for Jobs to Move America and a former state legislator, is trying to be that advocate. In advance of the company's May 7 shareholder's meeting, she sent a letter to Brian Tobin, chairman of the board of NFI Group Inc., New Flyer's parent company, with a set of worker safety demands, including a request that the company provide hazard pay, extended health benefits, and expanded sick leave to its 6,000 U.S. workers. She continued to press her concerns last week during the question and answer portion of the meeting.
Jobs to Move America anchors a coalition of labor, civil rights and community groups in Alabama that has been pushing for a "community benefits agreement" with the company. The Alabama Coalition for Community Benefits would like New Flyer to guarantee living wages, apprenticeship programs and make "a commitment to hire, train, and create access to jobs for a diverse pool of candidates," according to Alaa Milbes, a spokesperson for JMA. (While the population of Anniston is primarily African-American, most of the plant's managers and employees are white, say workers and organizers.) Such agreements are legally binding and can include a company's pledge to remain neutral in a union organizing drive.
JMA holds up its community benefits agreement with BYD Co. Ltd. as a model. Negotiated in 2017, BYD's community benefits agreement commits the Chinese electric bus manufacturer to pay a living wage and hire local people including those who have been involved with the criminal justice system. (BYD was recently in the news because of criticism of the $1 billion contract California Gov. Gavin Newsom signed with the company to make N95 masks.) Five hundred workers at its Lancaster, California, facility are now represented by the Sheet Metal Workers Local 105. The Anniston New Flyer plant reportedly employed about 750 people in 2018.
In response to Todd's letter, NFI's Tobin touted his company's handling of the COVID crisis, and indicated his frustration with the group's tactics. "Our entire Board of Directors are aware of the unfortunate nature of the continued negative, divisive, and public attacks by Jobs to Move America (JMA) regarding New Flyer of America," he wrote back to Todd. "JMA is not the only organization capable of enhancing and enforcing community benefits with respect to companies where U.S. taxpayer funds have been invested in the acquisition of public rolling stock." In March, New Flyer released a diversity initiative that it called a Community Benefits Framework, a move that JMA denounced as a "PR exercise."
The NFI Group is one of North America's largest bus makers. A $2.9 billion company, Winnipeg-based NFI draws revenue from public contracts with transit agencies in New York City, Los Angeles and beyond. NFI Group, which is only beginning to reopen plants after idling them in late March, is also evaluating whether it should pursue stimulus funding made available through the CARES (Coronavirus Aid, Relief, and Economic Security) Act. Several years ago, Calhoun County, where Anniston is located, pledged over $1.4 million in local tax breaks when New Flyer promised a 47,000 square foot expansion and 21 new jobs. "We want to make sure that these companies that receive these incentives are creating good jobs and are taking care of their communities," said Todd.
NFI has 9,300 employees on two continents, with almost half of them covered under collective bargaining agreements, according to the company's financial statements. But NFI appears to have followed the lead of many European and Asian auto manufacturers by locating some of its plants in the union-averse South, even as they maintain labor contracts with some employees, including those in their home countries. That has given only some of their workers a collective voice as they face the daunting prospect of returning to work during a pandemic.
* * *
Centrally planned as a model city after the Civil War, Anniston is the county seat of deep red Calhoun County, where more than one in four children live in poverty. "Boring" is how Ladonna Hardy, who works at a nearby aerospace plant, describes the town, which lost its Shakespeare festival to Montgomery in the 1980s. Through the 1970s, the town was home to a Monsanto plant, which contaminated the region's waterways and soil with polychlorinated biphenyls or PCBs. "Anniston has suffered a lot in the past decade," says Todd. And not just in the past 10 years. A national monument at the city's former Greyhound bus station marks the Ku Klux Klan's 1961 firebombing of a bus full of Freedom Riders.
A 2019 JMA report alleged instances of race and gender discrimination, retaliation against those who complained of unfair treatment, and mandatory overtime. One issue raised by the report could have particular resonance in light of the pandemic: worker safety. Fifteen percent of workers surveyed reported having been seriously injured on the job. In 2016, the Occupational Safety and Health Administration fined New Flyer $49,707 for safety problems at its Anniston plant. Among the violations were failure to supply proper personal protective equipment or adequate respiratory equipment, according to the JMA report. NFI's CEO Paul Soubry told the Huffington Post last fall that the report, which is based on preliminary results from an Alabama A&M University survey of 61 Anniston workers, was "incomplete and unfounded."
Safety has not just been an issue in Anniston. In late March, technicians from its nonunion Jamestown plant outside Buffalo, New York, were reportedly sent to service buses without proper protective equipment. "We either comply or we don't have a job," a worker told the New York Post. Tobin took issue with the Post story in his April letter to JMA. "Paul Soubry [CEO of NFI Group Inc.] personally investigated this issue and found the anonymous claims to be unfounded, inaccurate and incomplete. We would not knowingly put people in harm's way without taking due care or providing appropriate personal protective equipment," Tobin wrote.
Norris, in response to questions from Capital & Main, affirmed the company's commitment to safety and regular communication with employees through email and on a website hub. The safety protocol includes "extensive social and physical distancing, continuous cleaning and sanitization measures, additional Personal Protective Equipment requirements," along with other guidance.
* * *
More than a thousand miles north, in Minnesota, about 940 New Flyer factory workers are represented by the Communications Workers of America at plants in St. Cloud and Crookston. In late March, the Local 7304 president Matt Lelou negotiated a letter of agreement that extended health insurance through June to his members, regardless of their return date. Asked about the company's handling of the COVID crisis, Lelou said he had no problem with upper management's approach. The CWA contract also stipulates the order in which employees are to be recalled to work: "They've taken it seriously and want to do what's best for employees." The challenge, he said, has been some middle managers who think the coronavirus is "a hoax."
"Our local has been able to address some of that. But I don't think the company would hear about it in other plants, not without retaliation," he added. Lelou's local, according to the JMA report, has pressed safety issues, including more extensive industrial hygiene monitoring and engineering controls after one employee was exposed to hexavalent chromium, a toxic solution used in plating to prevent corrosion.
Considered a pandemic hotspot by the New York Times, St. Cloud has seen a growing number of COVID cases in recent weeks. Employees who work at two different St. Cloud facilities tested positive for the virus. But neither had been to work since late March, according to the company's internal communications.
Jim Wiebe, a St. Cloud fitter-welder, is eager to "start getting on with life again," but he's concerned about returning to work June 8, when the plant is slated to reopen. In the past, the company has been punitive in its handling of sick time off for employees, causing him sometimes to report to work sick, he says. He doubts six feet of social distance can be maintained when people need to communicate with one another over the noise of a weld shop. "It's damn near impossible," said Wiebe, who is in his 50s and worries for his wife, a smoker. But Wiebe knows he has a better deal than his Southern counterparts because he has job protections. Several years ago, when Wiebe traveled to Alabama to knock on doors for the union, he was stunned by how fearful the Anniston workers seemed. During his visit, he spoke to more than 15 workers. Many of them cited favoritism as an ongoing issue: "If you're not a member of the good ol' boys club, you don't succeed."
Around the time Wiebe traveled south, Ladonna Hardy, who worked in a supervisor position at New Flyer, Anniston, before transitioning to her current aerospace position, headed north for training in the St. Cloud plant. She noticed the cultural differences as well. She saw a level of respect she did not feel at the plant where she had worked for more than 15 years. "'You got it made,' I told them. Their boss was not standing behind them, hollering at them, talking at them like they were kids," she said.
Copyright 2020 Capital & Main