Can You Spot the Snake Lurking by This Swimming Pool?
An image showing a snake lurking near a backyard pool has stumped social media users.
The images was posted to Facebook by snake-catching company Snake Catchers Brisbane & Gold Coast, which is based in eastern Australia.
The photo shows a collection of plants next to the pool, with the company's post challenging people to try and "spot the snake."
Several Facebook users could not initially locate the snake.
"Blue head in the bottom of plants," one user guessed.
"It's in the green plant," another user joked.
Some users drew circles on the image to point out where the snake was hiding, but were still not able to locate the slippery serpent.
"If that's not it, that looks eerily like another slippery head," one user said.
Another user guessed: "To the top right near the bottom leaf of the succulent plant."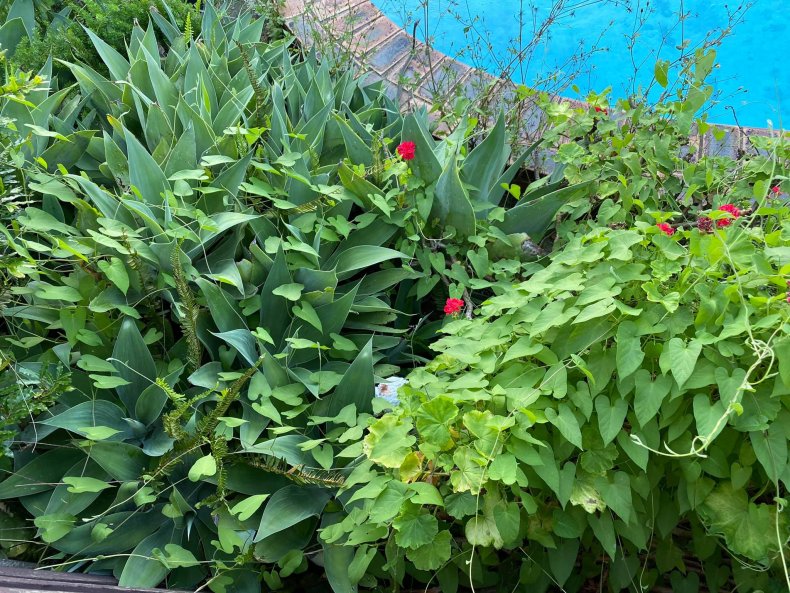 Eventually, some people managed to work out where the serpent was hiding.
"It's just above red flower getting ready to hop into pool," one user said.
"At the top of the photo on the bricks, looking as if it might go into the pool," another user suggested.
The company finally posted a zoomed-in version of the photo showing a small snake located on the bricks right next to the pool at the top of the image.
"Omg that took me forever!!" one user commented.
"There he is...cheeky little critter," another user said.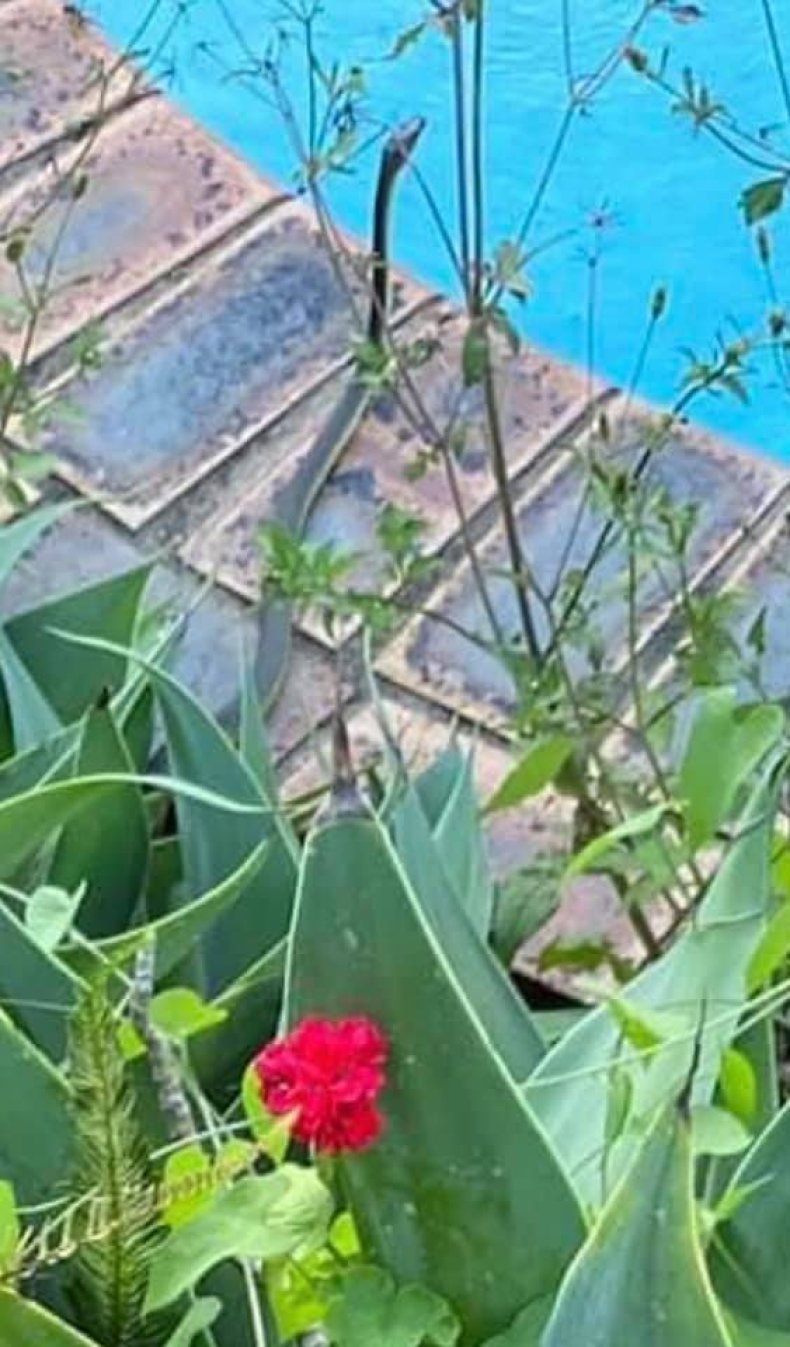 The company did not reveal what type of snake is shown in the image, although it appears to be a relatively small serpent. It is possible that the snake may have been next to the pool for a reason, according to Snake Catchers Brisbane & Gold Coast.
A spokesperson for the company told Newsweek: "Snakes will often use pools for reasons such as helping shed their skin or to rid themselves of external parasites."
The company also provided some advice for people who want to ensure that their backyard pools are animal-friendly.
"People can help make their pools fauna friendly by providing equipment to assist the animals to exit the pools," the spokesperson said.
"It's not just snakes that will utilize pools, other animals such as rodents, lizards and even large mammals such as koalas can see a pool as a valuable water source. Pool toys can help animals get out of pools. There is this nifty little thing called a "FrogLog" that was created for this purpose."
The FrogLog is a ramp-like device available that enables animals to escape from swimming pools.