Trio Forced to Set Fire to Their Car to Stay Alive After Crashing in Sub-Zero Temperatures
Three people were forced to set fire to the car they were traveling in just to keep warm, after crashing it in sub-freezing temperatures in Canada.
The Royal Canadian Mounted Police said the trio had been traveling between Carmacks and Pelly Crossing in Yukon when their car careered off the road on Sunday night.
There were unable to call for help as the remote area they were in had no cellphone service.
On the night in question, the area saw temperatures drop as low as -58 F.
"After several hours, they deliberately set their vehicle on fire to stay warm," an RCMP spokesperson confirmed to Newsweek.
Police said they eventually received a call about the crash at around 7:30 a.m. Monday morning after the trio was picked up by passing motorists.
Two of those involved in the crash were then treated for their injuries stemming from exposure to extreme cold.
The same day, Ross River RCMP worked with a Yukon Conservation officer to help rescue two overdue trappers who went missing for while traveling in the Dragon Lake area.
Police officer originally began their search for the trFappers on January 11, but it had to be called off due to the cold weather-associated equipment issues. Officers continued the search the next day when a helicopter was available to them.
On January 12, the Ross River RCMP and Yukon Conservation officer traveled to the trappers' planned destination, but found no sign of them at a cabin. A trap line also showed no sign of recent activity in the area.
The pair were eventually found a long distance from their trap line suffering from various degrees of exposure injuries.
The pair said their snowmobile had broken down on their way to their cabin, leaving them stranded for seven days
"In the Yukon, these exceptional situations are a reality and do not always have as good an outcome as we saw this week," RCMP said in a statement.
"With extreme cold warnings across the territory, Yukon RCMP reminds everyone to stay safe, and stay warm."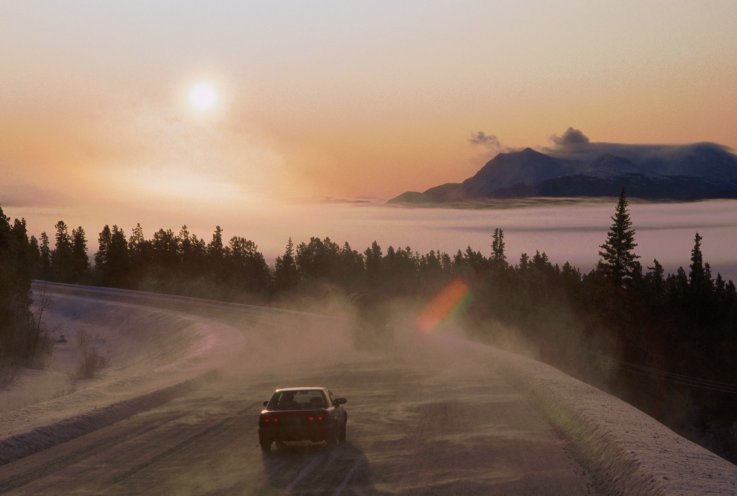 Police offered a list of tips and precautions while traveling in extreme cold weather, including:
Make a plan. Always tell someone where you're going and when to expect you back.
Bring an emergency and survival kit with you, which may include:

A GPS tracking device and/or a SAT phone.
Extra non-perishable food and water in a container that won't break when frozen.
A way to make a fire.
Extra clothing such as socks, mitts/gloves and a toque/hat.

Dress in layers and stay dry. Natural fibers like wool are best to keep yourself warm.
In the event that something does go wrong, stay in one place. This makes it easier for search parties to locate you.
Trio Forced to Set Fire to Their Car to Stay Alive After Crashing in Sub-Zero Temperatures | World