Premier's Harsh Plea Goes Viral: 'If You Don't Think COVID-19 Is Real, You're an Idiot'
Manitoba's Prime Minister Brian Pallister delivered a harsh holiday message to residents: "If you don't think that COVID is real right now, you're an idiot."
Pallister's comment came during a press conference on Thursday, during which he urged Manitobans to follow coronavirus restrictions and alter their holiday celebrations in light of the ongoing pandemic. The Canadian province recently issued a "Code Red" restriction prohibiting people from gathering with others who do not live in their immediate household. Residents are also expected to wear masks when out in public.
"I'm the guy who's stealing Christmas to keep you safe because you need to do this now, you need to do the right thing because next year we'll have lots to celebrate," Pallister said.
Pallister indicated that he was aware of the latest polls, which revealed he only had a 32 percent approval rate, the lowest of Canadian primers at the moment. However, he was willing to sacrifice being likable in effort to save lives, saying at the conference, "You don't need to like me."
"I hope in years to come you might respect me for having the guts to tell you the right thing, and here's the right thing, stay safe, protect each other, love each other, care for each other... but don't get together this Christmas," he said. "I am the person who has come forward here in front of you 75 times and has asked you to do things you have never done before and has asked you to do that every day. I don't like saying it but it's got to be said, someone has to say it and so I'm the one who took on this job to say it."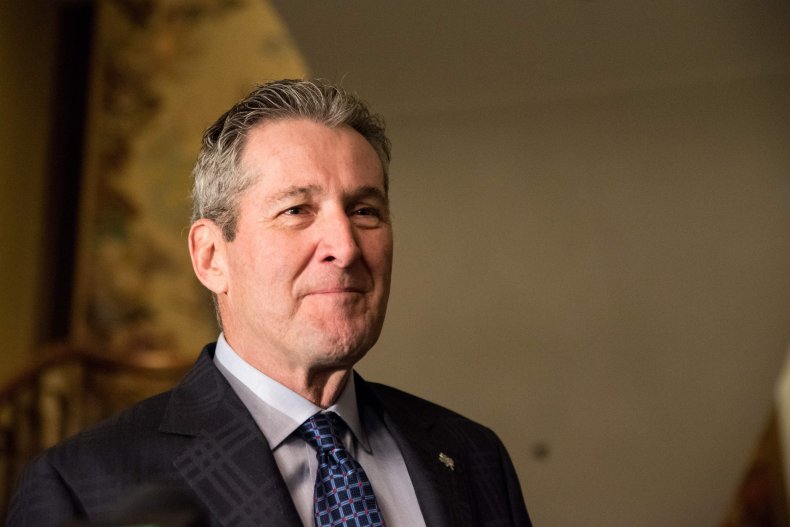 Pallister added: "Know this about me, I did not get into politics for the adulation, I got into politics to do the right thing, try to save my town, try to help people. I do what I believe is right, I do what I believe is necessary, this is what you need right now."
In Manitoba, 12 more deaths were reported as of Thursday while 368 new cases emerged in the province, bringing the region's total number of cases up to more than 17,750. Across Canada, nearly 400,000 cases of COVID-19 have been reported while more than 12,200 people have died from the virus. The country's Public Health Agency cited a 7 percent test positivity rate within the last week of November.
In addition to implementing further restrictions, Canada's Prime Minister Justin Trudeau told CBC that he would continue to keep the Canadian border closed for non-essential travel. "Until the virus is significantly more under control everywhere around the world, we're not going to be releasing the restrictions at the border," he said on Tuesday.