Canada Drops COVID Test Requirement for Fully Vaccinated Travelers
Starting next month, Canada will no longer require fully vaccinated travelers to produce a negative COVID-19 test in order to enter the country.
Canada will still conduct random PCR COVID tests and require travelers to use the Arrive-Can app to submit information, but the required test for the fully-inoculated will be dropped April 1, CityNews reported.
The move is Canada's newest easing of COVID-19 guidelines following the swift rise and recent decline in cases of the Omicron variant. Canada documented more than 35,700 cases in the past week, a steep decline from the record 268,181 cases documented from January 3 to January 9, according to data from John Hopkins University.
"I think it's fair to say we are now entering into a transition phase of this pandemic," federal Health Minister Jean-Yves Duclos said during a news conference Thursday.
"We are in a much better position today than in 2020," he said. "High vaccination rates and strong adherence to public health measures have pushed us through the peak of the Omicron wave."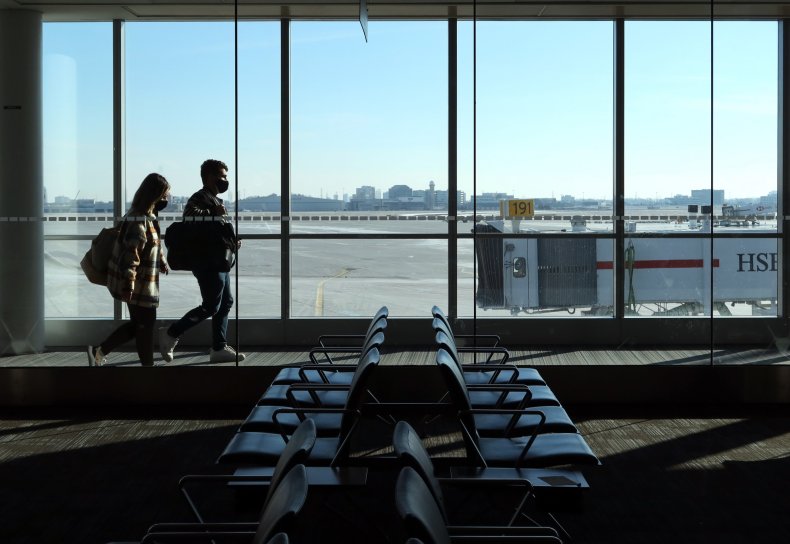 For the vaccinated travelers who are randomly selected for testing upon arrival in Canada, they will no longer be required to quarantine while they wait for their results, Duclos added.
"Today's announcement is encouraging. But I will remind you our measures are subject to review. We will continue to adjust them as the epidemiological situation evolves," he said.
Canada currently mandates anyone entering the nation to show a negative test, either within a day of their flight or arriving at the border, or a negative PCR test three days before arriving, CityNews reported.
On April 1, Canadian travelers who are unvaccinated will still need to be tested upon arriving in Canada and quarantine for two weeks, and receive a second test on the eighth day of their isolation.
Apart from several exemptions, unvaccinated travelers who aren't from Canada are still barred from traveling to the country.
Duclos thanked the residents who have gotten vaccinated, following border guidelines and local health advice.
"Your cooperation is helping the country transition to the next phase of the pandemic. Living with COVID-19 means that we will continue to exercise that power and make prudent smart choices for our communities and ourselves," Duclos said.
The United Kingdom, in a similar move, announced Monday that COVID-19 restrictions for travelers would be suspended starting Friday.
The U.S. has been gradually shaving down its virus rules and guidance as well. The U.S. Centers for Disease Control and Prevention, for example, updated its guidelines late last month to remove or lessen mask mandates in communities that have been designated as at lower risk from virus transmission.
Update 03/17/22, 1:35 p.m. ET: This story was updated with additional information.
Update 03/17/22, 1:05 p.m. ET: This story was updated with additional information and background.