Amputee Forced to Crawl After Airport Security Confiscated His Scooter Batteries Pleads Case to Human Rights Commission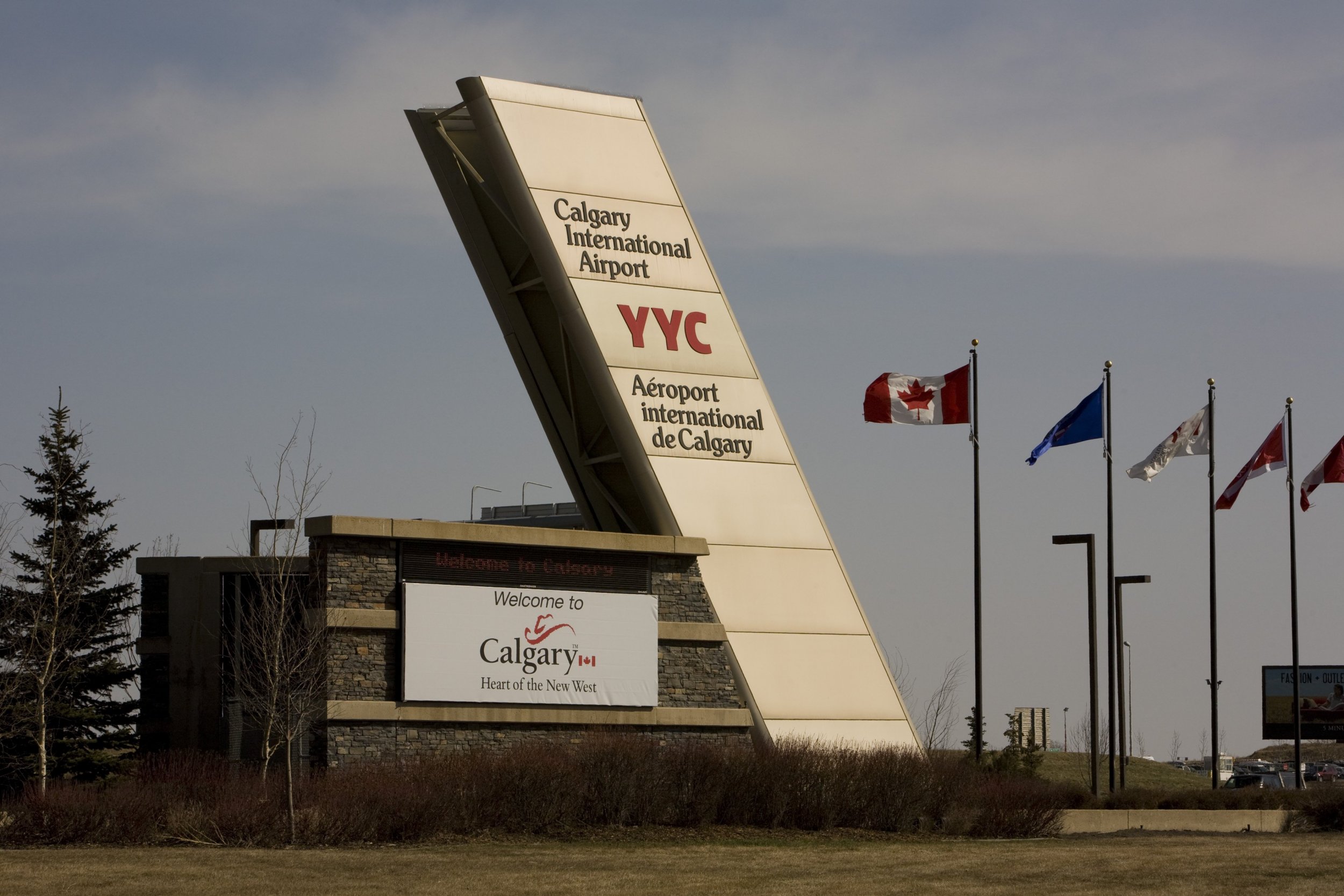 Back in 2017, British Columbia, Canada-based amputee Stearn Hodge, 68, was forced to crawl during his vacation after airport officials stopped him taking the batteries for his mobility scooter on a flight.
Although Hodge has a prosthetic leg, he cannot wear it for long periods of time. Stuck in his hotel bed for much of his three-week vacation, he had to crawl to use his hotel bathroom.
Now, Hodge wants the Canadian Human Rights Commission to hear his ordeal, CBC has reported.
Canadian law affords damages of up to $20,000 for "willful or reckless" discrimination, and up to the same again for each count of pain and suffering, the outlet noted.
The human rights body previously passed his case to a transport agency, which cannot grant damages at the same level. But Hodge's lawyer John Burns has filed a judicial review—a move that may yet see the commission hear the case.
"Having to crawl across the floor in front of my wife is the most humiliating thing that I can think of," Hodge told CBC. "It unmasks how real my disability is…I haven't been the same since."
Hodge—who lost his left arm and right leg in a workplace accident in 1984—traveled to Tulsa in February 2017. However, at Calgary International Airport, a Canadian Air Transport Security Authority (CATSA) agent told him to leave behind his mobility scooter's lithium-ion battery before the flight.
Lithium-ion batteries are considered dangerous goods as they could potentially lead to fires. But International Air Transport Association (IATA) regulations allow the carriage of such devices, as long as certain safety conditions are met.
As Hodge had previously obtained permission from his carrier, United Airlines, to take the batteries in his carry-on luggage, he asked to speak to someone from the airline.
Hodge said the official that arrived agreed with the security agent, even though he had recently called the carrier to check everything would be okay. He told CBC the pair would not read a printout of the IATA guidelines he brought with him, and refused to let him take the batteries on the plane. "They're taking my legs—and not only that, my dignity," Hodge told CBC.
A similar incident occurred in November 2016, when he was trying to fly with WestJet. But shortly before departure, an airline employee confirmed he could carry his batteries onboard.
United Airlines and WestJet offered him travel credit to the tune of $800 and $350, respectively, in response to his complaints. A United official apologized for "inconvenience" caused in an email to the retired contractor, writing: "It appears we were in violation of federal disability requirements."
But Hodge described his dissatisfaction to CBC. "Inconvenience is when it rains on your holiday," said Hodge. "This was a…life-changing moment for me and my wife."
Burns, who on May 9 will ask a judge to get the Canadian Human Rights Commission to hear Hodge's case, told CBC: "People with disabilities should be taken seriously. You don't take away somebody's legs and then describe it as an inconvenience. No, this is an injury."
Although they were unable to comment on Hodge's specific case because of pending litigation, a United spokesperson told Newsweek: "The experience described falls far short of our own high standard of caring for our customers. We are proud of the many steps we have taken over the past few years to exhibit more care for our customers and we are proud to operate an airline that doesn't just include people with disabilities but welcomes them as customers."
This article has been updated to include comment from a United Airlines spokesperson.