Canada Goose: Jacket Company Stocks Plunge Over 27 Percent After Earnings Fall Just Short of Estimates
Canada Goose stock plunged more than 27 percent on Wednesday after the jacket maker fell slightly short of quarterly sales estimates and posted the slowest revenue growth in eight quarters.
Fourth-quarter revenue was 156.2 million Canadian dollars. This fell just 600,000 Canadian dollars short of the estimated revenue, 156.8 million Canadian dollars, provided by markets data firm Refinitiv, using IBES data.
Stocks opened the day at $41.41, a significant decrease from Tuesday's close at $49.02, and then continued to fall steeply.
The company, known for selling jackets that sometimes cost above $1,000, also predicted significantly slower growth for the next three years.
The company projected that average annual revenue would grow at least 20 percent over the next three years. In the 2019 fiscal year, though, total revenue increased 40.5 percent, generating 830.5 million in Canadian dollars. The company said that revenue had grown 28.2 percent in Canada and 36.3 percent in the U.S.
Despite the slow sales, Chief Financial Officer Jonathan Sinclair said that cost pressure is not a "source of concern."
"We have come a long way in a short time and we have done it the right way - by preserving the purity of our brand and building for the future. Our business and our people have never been stronger. I believe that we are still just scratching the surface of our long-term potential as we continue to define performance luxury globally," Dani Reiss, the company's president and CEO, said in a press release.
The luxury coat maker has in recent years begun shifting away from wholesale, which had driven its operations for much of his existence, and begun selling directly to consumers. It opened a store in Hong Kong in November and another in Beijing in December. Last month, Canada Goose announced it would open six new stores: with two slated for Europe, one in the U.S. and three in Canada.
"Success in retail is about more than just selling things – it's about helping people find the perfect product, while delivering exceptional service and creating a memorable experience. Canada Goose stores deliver on that and more," Reiss, said in the April press release.
"In addition to growing our footprint in Asia, expanding in Europe and broadening our presence in North America enables our fans to explore all of our collections in a unique and engaging environment and discover the story behind our products, unfiltered."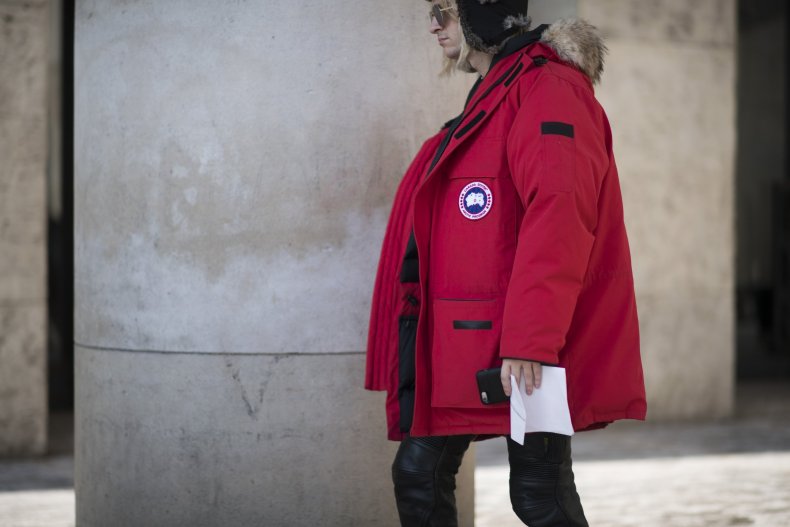 Canada Goose: Jacket Company Stocks Plunge Over 27 Percent After Earnings Fall Just Short of Estimates | U.S.