Canada Joins the U.K. in Approving COVID Vaccine, Will Get 249,000 Doses
Canada's health regulator approved Pfizer's COVID-19 vaccine on Wednesday, joining the U.K., which began administering vaccinations for the first time this week.
Health Canada announced the approval after a two-month review of Pfizer's clinical trial data. "The data provided supports favourably the efficacy of Pfizer-BioNTech COVID-19 vaccine as well as its safety," the federal department wrote in its report.
In a statement, Health Canada said, "Canadians can feel confident that the review process was rigorous and that we have strong monitoring systems in place. Health Canada and the Public Health Agency of Canada will closely monitor the safety of the vaccine once it is on the market and will not hesitate to take action if any safety concerns are identified."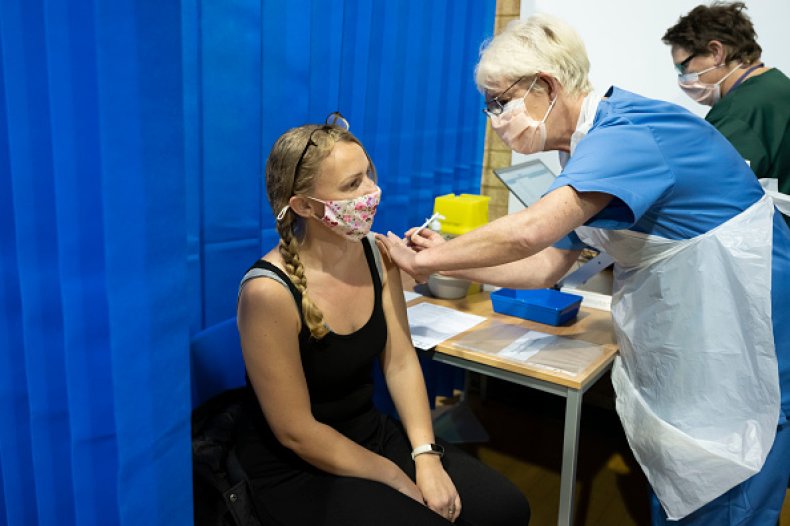 On Monday, Prime Minister Justin Trudeau announced that the country's first doses of the vaccine were expected to arrive next week. Canada is set to receive up to 249,000 doses by the end of the year, and officials expect to administer them within days of receiving the vials.
Pfizer and BioNTech said it will supply a minimum of 20 million doses to the country and as many as 76 million.
The government has said the vaccines will be administered at 14 distribution centers located across large Canadian cities, with at least one in each province and two in the country's four largest provinces — Ontario, Quebec, British Columbia and Alberta. Each province will receive doses in numbers proportionate to its share of the population.
The National Advisory Committee on Immunization said that long-term care home residents and staff should be immunized first, followed by Canadians over the age of 80.
Canada is now the third country in the world to authorize the vaccine. It has also been approved in Bahrain. In the coming days, the Food and Drug Administration is expected to decide if the vaccine will be safe for use in the U.S.
If the emergency use authorization is granted, General Gustave Perna, the chief operating officer of the American federal government's Operation Warp Speed, said "we will start to have shots in arms within 96 hours."
On Wednesday, U.S. Health and Human Services Secretary Alex Azar told CNN that "20 million people should get vaccinated in just the next several weeks."