Former Religious Sect Leader With 25 Wives Found Guilty of Polygamy in Canada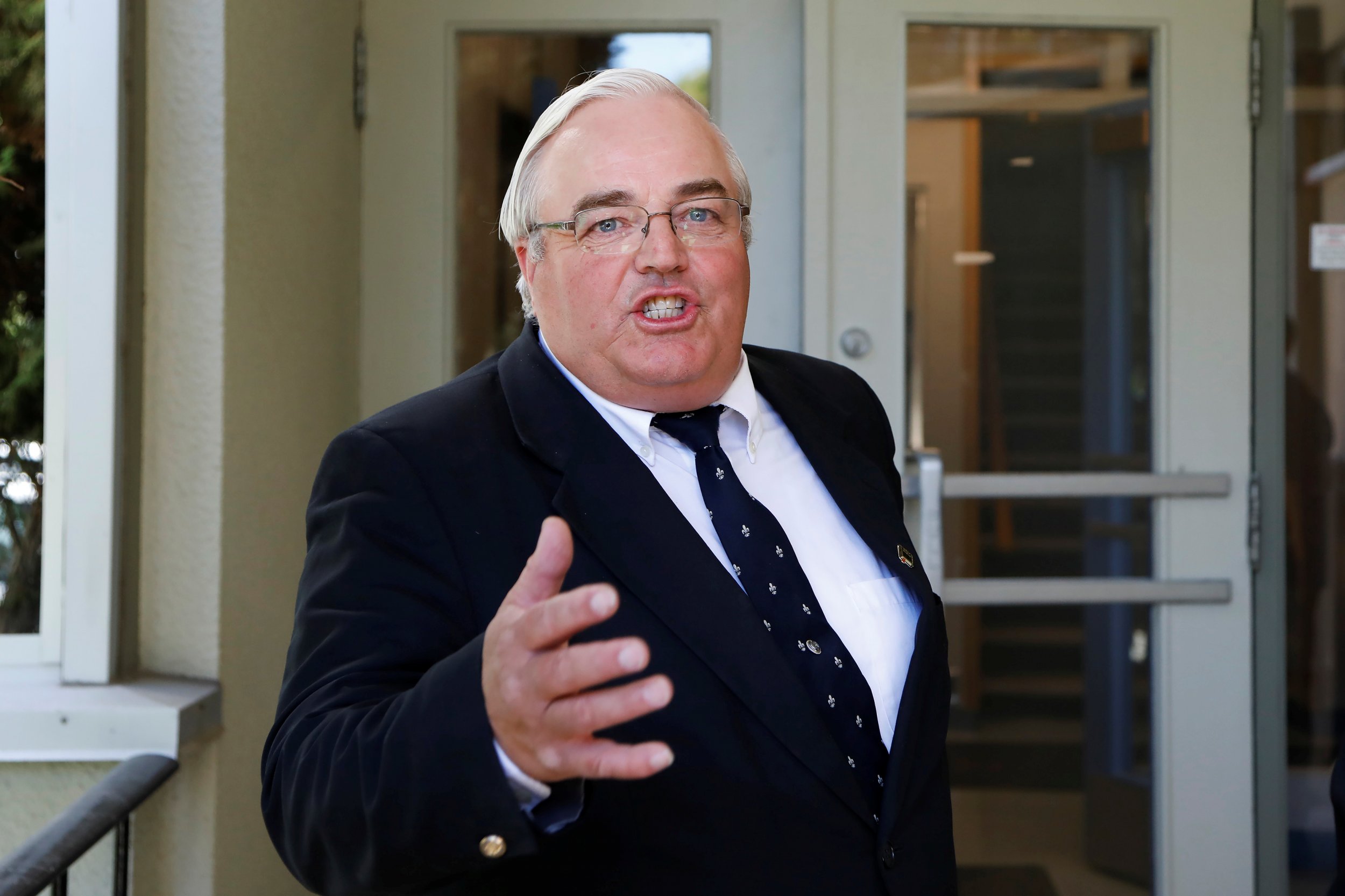 Two former leaders of an isolated religious community in Canada were convicted Monday of practicing polygamy after a legal fight spanning decades.
Winston Blackmore, 60, and James Oler, 53, were found guilty of polygamy by British Columbia Supreme Court. A judge found that Blackmore had been married to 25 women and Oler to five women in the tiny community of Bountiful, which was established in 1946 and has 1,500 residents.
Both men face up to five years in prison.
The ruling is a landmark on laws governing religious freedom in Canada, where polygamy is banned under section 293 of the penal code.
Blackmore never denied having multiple wives, and said polygamy was justified by his religious beliefs that called for "celestial marriages."
"I'm guilty of living my religion, and that's all I'm saying today because I've never denied that," Blackmore told reporters after the verdict, as quoted by the Associated Press. "Twenty-seven years and tens of millions of dollars later, all we've proved is something we've never denied. I've never denied my faith. This is what we expected."
Wally Opal, the former British Columbia attorney general, told CTV News following Monday's ruling: "The Charter of Rights is the supreme law of Canada, but we have to realize that the rights in the Charter are not absolute."
Blackmore's lawyer said ahead of the verdict that if his client was found guilty, he planned to challenge Canada's laws on polygamy. The case is expected to be heard in the Canadian Supreme Court.
Blackmore and Oler are members of a breakaway Mormon sect, the Fundamentalist Church of Jesus Christ of Latter-Day Saints, which advocates polygamy.
The mainstream Church of Mormon renounced polygamy in the 19th century, and has distanced itself from the breakaway sect.
The convictions of Blackmore and Oler stem from an investigation into the activities of the Bountiful community launched by Canadian authorities in the 1990s.