Canada Moves To End Ban On Gay Men Donating Blood After 30 Years
The Canadian Blood Services is moving to end a 30-year ban on blood donations from gay and bisexual men.
On Wednesday, the non-profit filed a new application with its regulator, Health Canada, to approve the donor eligibility change to end the donation ban against gay and bisexual men who have sex with men, as well as certain trans people who have sex with men. Currently, these groups can only donate if they have abstained from sexual activity for the past three months.
The organization, which operates the nation's blood donations in all provinces and territories except for Quebec, is seeking to move towards a sexual behavior-based screening for all donors, rather than only targeting those who have had sex with another man.
"Sexual behavior, not sexual orientation, determines risk of sexual transmission of HIV," Canadian Blood Services (CBS) said in a December 3 press release. "The change we are proposing would focus on high-risk sexual behaviour among all donors. It would precisely and reliably identify those who may have a transfusion-transmissible infection, regardless of their gender or sexual orientation."
The policy prohibiting donations from gay men began as an outright lifetime ban in 1992 during the aftermath of the AIDS crisis.
In the 1980s and early 1990s, thousands of Canadians became infected with HIV after being exposed to contaminated blood products stemming from CBS' predecessor, the Canadian Red Cross, failure to properly screen donors.
While the policy has been modified over the years, slowly allowing for gay men to donate blood so long as they are not sexually active for a determined amount of time, Wednesday's application moves to end the ban entirely.
If it is approved, all donors will be asked if they have recently engaged in anal sex with new or multiple partners within a certain time frame.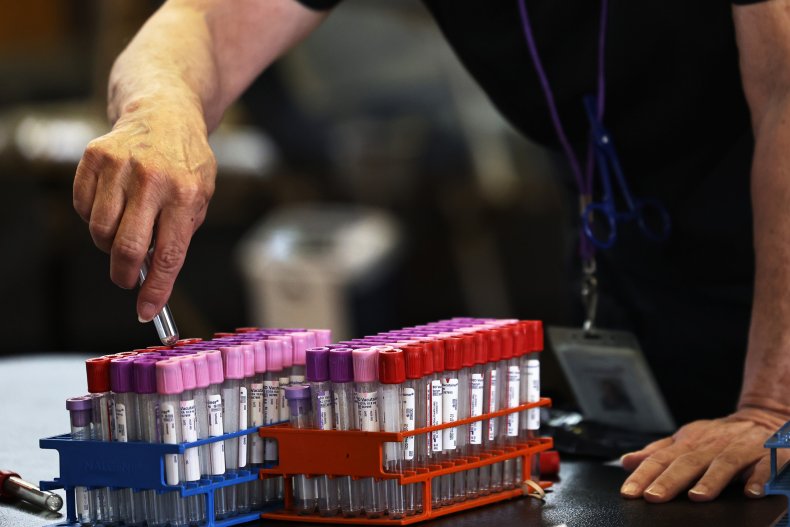 CBS said a change in policy would not compromise the safety or adequacy of blood supply, pointing to risk modeling that shows expanding eligibility would not increase the risk of introducing HIV to recipients of blood donations.
The move is also part of the organization's commitment to "build a more inclusive blood system," which also includes updating donor registration to be more inclusive to trans and non-binary donors, developing an indigenous reconciliation plan and appointing CBS' first chief diversity officer.
"Over the past six months, we've marked some important milestones on our journey to build a more inclusive blood system and to foster a culture that is as welcoming as possible," CEO Dr. Graham Sher said in a statement. "We know, however, that we still have considerable work to do to build trust and repair relationships with historically underrepresented communities and individuals across the country."
Prime Minister Justin Trudeau has been criticized for repeatedly promising policy change while failing to follow through in lifting the ban.
Top cabinet ministers have also shifted responsibility to CBS saying it was up to the agency to file an application with its regulator.