Far-right Leader Calls for Jews to be Removed From Canada in Facebook Video
A far-right politician in Canada is under investigation over a video and flyer in which he calls Jewish people a "parasitic tribe" and calls for them to be removed "once and for all" from the country.
Travis Patron, leader of the fringe white nationalist Canadian Nationalist Party, is seen in a video posted on the group's website and social media making a string of anti-Semitic tropes against "inside manipulators."
"Everywhere these people go, they infiltrate the media, they hijack the central bank, and they infect the body politic like a parasite," Patron said.
"These people, they walk among us and you can walk right past them on the sidewalk and you wouldn't think twice about it. What we need to do, perhaps more than anything, is remove these people, once and for all, from our country."
The Canadian Nationalist Party's website also includes a "Beware the Parasitic Tribe" flyer warning people about the "signs and symptoms" of those they consider "not truly Jews" which they encourage their supporters to print off and distribute.
A number of Jewish groups have said they have filed a complaint to the Royal Canadian Mounted Police (RCMP) about the video.
"By calling Jews parasites, by accusing Jews of being invaders and conspiring to control the media and banking system, this man is evoking some of the most dangerous antisemitic tropes in history," said Rabbi Meyer May, Executive Director of the Friends of Simon Wiesenthal Center (FSWC).
"Canada's hate speech laws were designed to draw the line at exactly this kind of venomous, inciting language, and we urge the police to enforce the law," added Jaime Kirzner-Roberts, Director of FSWC's Campaign Against Antisemitism.
"There is no doubt that Travis Patron is willfully promoting hatred against the Jewish people, and we are urging the RCMP to take action and lay charges against him as soon as possible. The hate spewed by Mr Patron has absolutely no place in our country."
Shimon Koffler Fogel, president and CEO of the Centre for Israel and Jewish Affairs, said he has also contacted Twitter, Facebook and YouTube for allowing Patron's video on their platforms.
"Only 284 Canadians voted for the Canadian Nationalist Party in the last election, a clear indication that this kind of vicious hatred lives on the farthest fringe of society," Fogel said, reported The Jerusalem Post.
"Despite this, the ideas they promote must be strongly condemned, and the fact that the CNP remains a registered party with Elections Canada calls for a forceful and strategic response from our community."
In a statement, Elections Canada said they are "agnostic when it comes to ideology or platform" when asked if the Canadian Nationalist Party's status as a registered party was now being reviewed.
"Just as there is no mechanism under the act allowing the Chief Electoral Officer to reject a new party's application solely based on their ideology, there's no legal mechanism that allows him to deregister a party for any reason not explicitly listed in the act," the statement added, reported CBC.
The RCMP have been contacted for comment.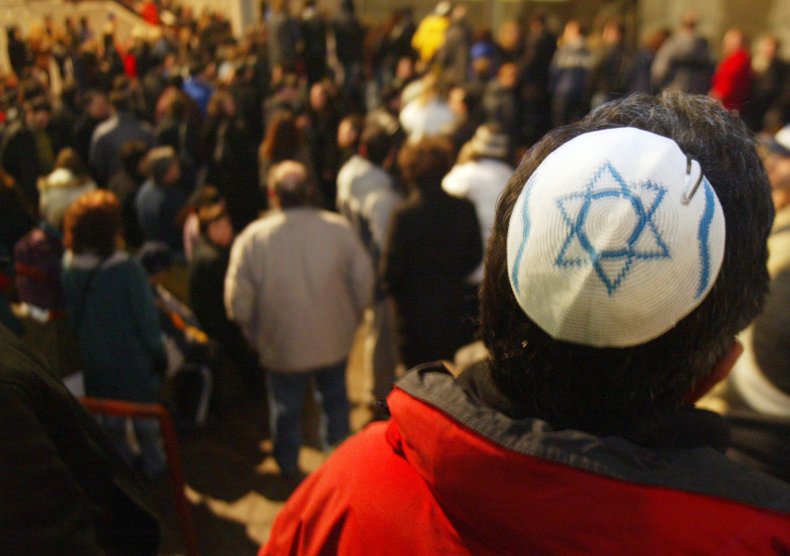 Far-right Leader Calls for Jews to be Removed From Canada in Facebook Video | World